Election 2016: Voters' Concerns About U.S. Trade Policy Fueled Michigan Primary Election Results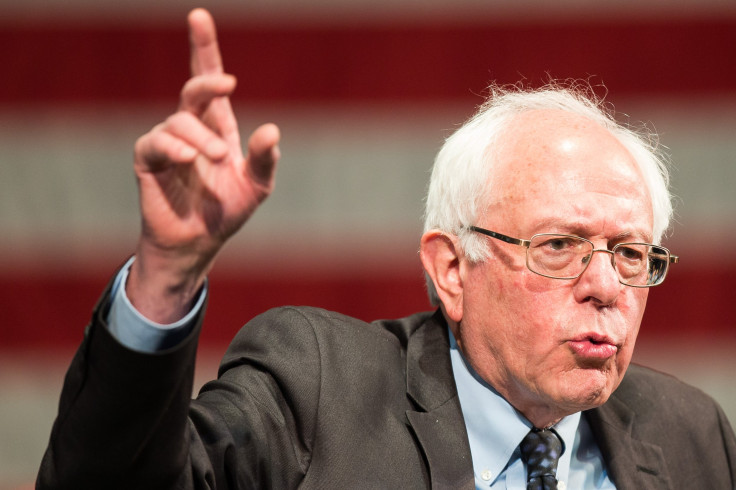 In the lead-up to the Michigan primary, Hillary Clinton's campaign appeared to sense that the issue of international trade could be a powerful force in the election. In a late February conference call with reporters, the Democrat's campaign deployed a congressman from a nearby industrial state to cast her opponent, Bernie Sanders, as not sufficiently supportive of protecting jobs. Clinton also sought to downplay her support for major trade deals, instead talking up her one vote in the Senate against a relatively small trade pact with Central American nations.
But Sanders' stunning upset victory in Michigan seemed to demonstrate that the tactics were not enough — and that Clinton's past support for a raft of trade pacts could hurt her in other nearby states that have been similarly battered by job losses.
According to exit polls, 58 percent of those who voted in Michigan's Democratic presidential primary said that trade with other countries takes away American jobs — and of those, 58 percent voted for Sanders. A similar trend emerged on the Republican side, where 55 percent of those who voted in Michigan's Republican primary said trade with other countries reduces American jobs. Donald Trump — who has recently echoed Sanders' career-long critique of America's trade policies — won a plurality (45 percent) of those voters in a field of GOP candidates who have not matched his trade criticism.
The Democratic contest, though, was the arena where the trade policy debate was most pronounced. Sanders spotlighted Clinton's past comments that seemed to tout job outsourcing, and he pointed out that Clinton has been an outspoken supporter of most of the United States' biggest free trade agreements. In the years leading up to her election to the senate, she publicly backed the North American Free Trade Agreement (NAFTA) and Permanent Normal Trade Relations with China. Later, she initially opposed free trade agreements with Colombia and South Korea, but then State Department emails revealed that she went on to personally lobby to pass those pacts. She also repeatedly promoted the pending Trans-Pacific Partnership, which she only recently said she now opposes.
Over the last three decades, high-profile critics of such trade deals — from Sanders to Pat Buchanan to Ross Perot to now Trump — have argued that by reducing U.S. tariffs on goods from countries that have lower wage, labor, environmental and human rights standards, such trade deals would prompt manufacturers to move production facilities abroad in an effort to cut costs and boost profits. Those critics' arguments have been buttressed by the export deficits that accompanied the trade agreements — deficits that have together resulted in the loss of roughly 4 million U.S. jobs, according to estimates from the left-leaning Economic Policy Institute.
That group notes that in addition to Michigan, some of the states that have been hardest hit by trade-related job losses include Ohio, Illinois, Indiana and Wisconsin. Those delegate-rich states are scheduled to soon hold primaries that could tip both parties' presidential nominating contests.
Ohio's upcoming primary may be the biggest test of whether Sanders and Trump's trade critiques have electoral resonance beyond Michigan. One of the state's U.S. senators, Sherrod Brown, is a liberal Democrat who has been able to win two terms in the swing state by forging a profile as one of Congress's most ardent critics of free trade deals. Its other senator, Republican Rob Portman, had been a consistent supporter of such deals but recently announced his opposition to the TPP — a move that seemed to confirm the growing political power of the trade criticism.
Heading into the state's March 15 election, the Republican contest appears to be a close fight — meaning trade could tip the balance. Polls show that despite being the state's governor, John Kasich is trailing Trump . Kasich had been a steadfast supporter of trade deals such as NAFTA, but has recently tried to adjust his campaign rhetoric to match Trump's trade criticism.
On the Democratic side, two of the state's congressional representatives appeared to differ on the significance of the candidates' past record on trade deals.
In February, Ohio Democratic Rep. Marcy Kaptur — who represents Toledo — suggested that Sanders' unwavering opposition to free trade agreements would appeal to her state's voters.
"First time in my career that I've heard a candidate give voice to what we've been struggling for and against in this Congress for the last quarter century," she told the Boston Globe. "Senator Sanders has always been there. He has never been a 'Johnny-Come-Lately' and he has never changed positions."
She contrasted that with Clinton by adding: "I must say that when Secretary Clinton was secretary of state, I don't recall her ever attempting to balance [free-trade agreements] or change them in any way." The Globe reported that "Kaptur said Clinton had belatedly come to oppose the Trans-Pacific Partnership, noting, 'Senator Sanders was there from the very beginning.'"
A few weeks later, the Clinton campaign organized a conference call for reporters with Ohio Democratic Rep. Tim Ryan, a critic of trade deals who represents Youngstown. During the call, Ryan dismissed Sanders' opposition to free trade agreements, arguing the Vermont lawmaker "doesn't have a history of manufacturing" and asserting that "he's been MIA." He also suggested that what's more important than Clinton's past support for trade deals that may have hurt the industrial Midwest is where the former Secretary of State now says she stands on those issues.
"There were a lot of people that go back and forth on some of these trade agreements but what I want is someone who is going to look at them as they are written, as they are negotiated, like she has done with TPP and basically said if this is not going to create jobs, if this is not going increase wages, if this is not going to protect our national security then she is not going to support them," he said. "We need to focus on what's happening now and what's going to happen in the future and I'm very secure with the fact that she is going to be with us on these key issues."
© Copyright IBTimes 2023. All rights reserved.