Election 2016: Wall Street Loans To Ted Cruz Under New Scrutiny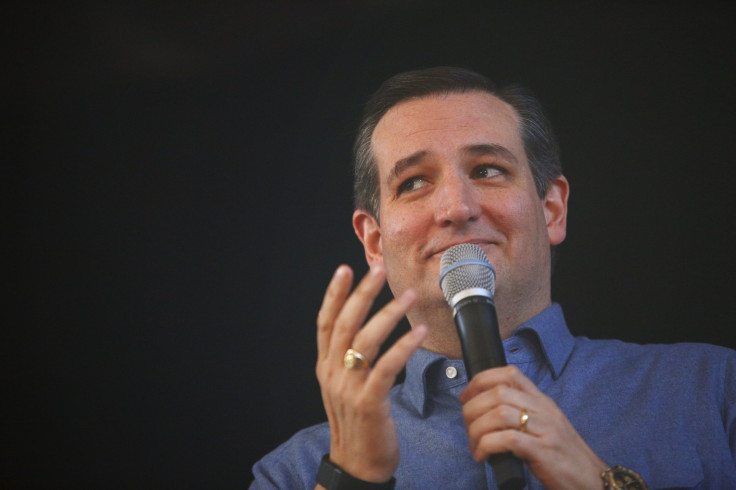 Days before New Hampshire's first-in-the-nation primary, the Federal Election Commission asked Republican Ted Cruz to provide more details about the loans he received from major Wall Street banks during his 2012 Senate campaign.
In a letter dated Feb. 2, the commission wrote that Cruz had originally reported that a loan to his campaign was "derived from 'personal funds'" but "should have been reported as derived from bank loans." In 2013, Roll Call reported that Cruz made a personal loan to his Senate campaign of between $500,000 and $1 million. At the same time, Cruz had received personal loans of up to $1 million from Citibank and Goldman Sachs. (His wife has been employed at Goldman Sachs since 2005; she is currently on a leave of absence.)
The New York Times reported last month that the loans from the Wall Street firms were included on Cruz's financial disclosure forms when he entered the Senate, but not on his campaign reports filed with the FEC. That means the loans weren't scrutinized during his election run, in which he cast himself as a populist who would challenge the power of big banks.
In its report, the Times said "there is no evidence that the Cruzes got a break on their loans" from Citibank or Goldman. However, more evidence about the loans may be forthcoming: The FEC's letter — which was first flagged by PoliticalMoneyLine — says Cruz is now required to disclose the "complete terms" of any campaign loans originally derived from the banks. The commission said Cruz must respond to its demands by March 8, and that failure to do so "could result in an audit or enforcement action."
© Copyright IBTimes 2023. All rights reserved.