Former Justice Department Watchdog Says Public Should Watch For Cuts In Budget To Prosecute Corporate Crime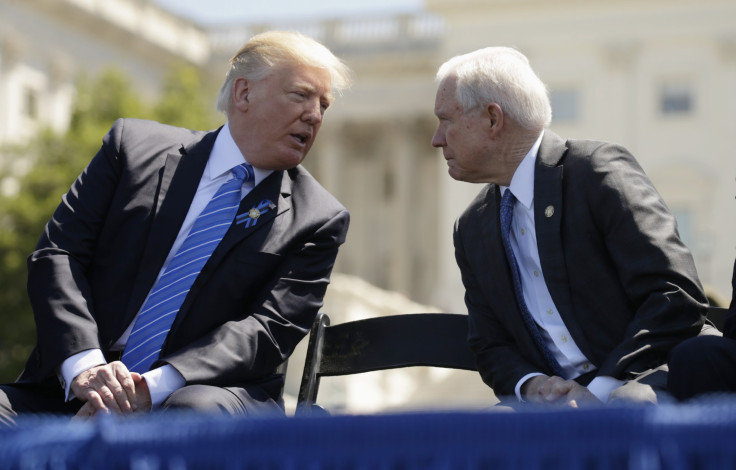 Amid signs that President Trump could go easier on white-collar crime, a former top Justice Department official said the public must carefully watch whether the new administration provides adequate resources for corporate prosecutions.
In a Monday podcast interview with International Business Times, Hui Chen also expanded on her high-profile decision to leave the federal government after she asserted that the Trump administration's behavior had prompted her to leave her position as the Justice Department's compliance counsel.
"When [FBI director James] Comey was fired by President Trump, all I can think about is: If a company had come in to tell us that we have had an internal investigation, which involved the CEO, and the CEO first tried to tell the investigator to let it go, and then when the investigator didn't, he fired the investigator — that would not be a very good narrative for the company's compliance program in front of the Justice Department," Chen told IBT. "And yet that was playing out on a bigger stage."
Podcast subscribers can click here to listen to the full interview with Chen
Chen in June left her Justice Department post, in which she helped prosecutors assess potential corporate prosecution cases and also assisted the department in making sure that companies are following their post-prosecution commitments to stop violating laws.
In the interview with IBT, Chen said that in her job, she had not personally experienced any policy changes directed from political appointees in the Trump administration. However, she asserted that the messages and rhetoric being promoted by the president are at odds with the standards that law enforcement requires of corporations.
"Watching the kind of activities that I routinely ask companies about — things like what is your conflict of interest policies, how do you ensure your internal investigations are conducted in an independent and appropriate manner, all those questions — if I were to ask them of the current administration based on public information, I don't think I'd like the answer that I would get from what I was seeing," she said.
"One of the things we talk a lot about in compliance is tone at the top," she added. "What kind of tone is the top of the organization setting for the rest of the organization. And I think we have a tone at the top of our government right now that is rather inconsistent with the tone at the top that we certainly expect to see at companies. So to me, that's a huge challenge."
Read: DOJ Corporate Crime Watchdog Resigns, Says Trump Makes Doing Job Impossible
In the past, Trump has criticized the Justice Department's use of one of the Foreign Corrupt Practices Act, which is one of the key tools of white-collar prosecutions. The Obama administration oversaw a 20-year low in white-collar prosecutions and also a huge growth in the Justice Department giving deferred prosecution agreements to corporations. Now, there are signs that the Trump administration may be aiming to reduce white-collar prosecutions even more.
For instance, Trump has proposed a $1.1 billion cut to the Justice Department's budget, and cuts to the Securities and Exchange Commission's budget. There was also a hiring freeze at the federal prosecutor's office that has been responsible for major white-collar criminal cases, and the SEC has curtailed some of its activities. Meanwhile, Attorney General Jeff Sessions issued a memo on prosecutorial priorities that said the agency would be focusing on violent crime — and which left out any mention of white-collar crime.
"I would watch very carefully about how resources are allocated — it is important to see if continuous resources are being allocated to corporate prosecution," Chen told IBT. "Ultimately, from the view of the compliance experts, my work is entirely dependent on there being corporate prosecutions. My job was to help prosecutors evaluate compliance programs in the context of a corporate prosecution. So if there is reduced resources in corporate prosecution, then it really negates or lessens the importance of what the compliance counsel would do."
© Copyright IBTimes 2022. All rights reserved.
FOLLOW MORE IBT NEWS ON THE BELOW CHANNELS