How Much Did Banks Pay For The 2008 Financial Crisis? Fines And Settlements Of Over $160 Billion In Past 8 Years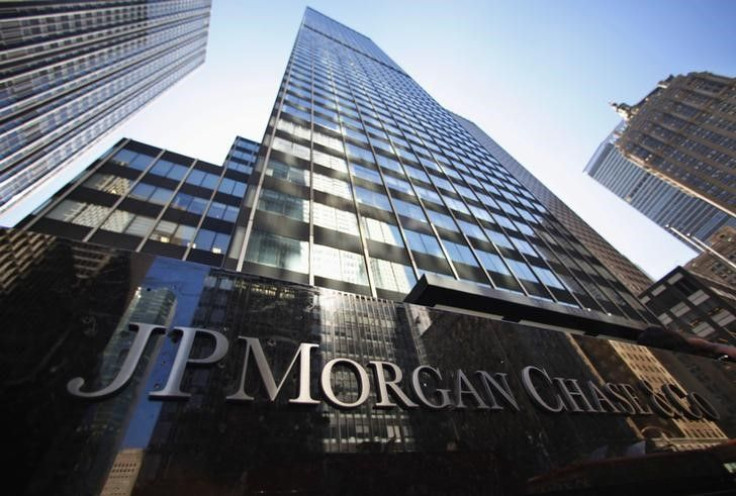 In the eight years since the 2008 financial crisis rocked markets and sent world economies into a downward spiral, many of the big banks that came to be seen as the face of that recession have spent a fortune on fines and settlements. The cases involve everything from fraud to toxic securities to loan and foreclosure abuse.
A Tuesday report from Good Jobs First, a national policy resource center, shows that banks and other financial service firms have piled up more than $160 billion in fees since 2010, a figure that appears to be unprecedented. But critics argue that the fees don't fit the true costs of the 2008 recession.
"These fines, as big as they are, don't begin to compare to the amount of monetary damage that the banks did to the economy," Phil Mattera, research director at GJF and lead author of the report, told International Business Times. "The damage they did was probably in the trillions, so even if they're fined a couple hundred billion, it doesn't make up for everything that was done."
Not every bank or financial firm was hit equally. At the top of the list was Bank of America, which has racked up $56 billion in fines and fees. Following is JPMorgan Chase, which paid $28 billion. There were 14 more banks or financial firms that owed $1 billion or more, including five that owed $10 billion or more. The other three are Citigroup ($15.4 billion), Wells Fargo ($10.9 billion) and French bank BNP Paribas ($10.5 billion). The watchdog group believes most or all of these sums have been paid by now.
The report analyzed 144 cases that involved penalties of $100 million or more. Of those, 120 were brought to court solely as a civil matter and just 24 became criminal cases. The cases were pursued by public entities including the Department of Justice, the Consumer Financial Protection Bureau, the Federal Reserve and the Securities and Exchange Commission.
"Toxic securities and mortgage abuses" led the way in reasons for the fines, making up $118.4 billion of the total penalties. Other companies were penalized for doing business with sanctioned international companies or actors ($15 billion), manipulating foreign markets ($7.4 billion) and manipulating interest rates ($5.5 billion).
Bank of America took the top spot largely as a result of four cases. They include a 2014 case in which it paid $16.7 billion for several federal and state civil suits for allegations of fraud against it and its subsidiaries; an $11 billion share of a settlement of five mortgage servicers related to loan and foreclosure abuse; and $10.3 billion and $6.7 billion settlements for faulty mortgages in 2013. JPMorgan, which came in second, amassed its $28 billion in fines for 38 cases related to toxic securities.
Average Home Equity Loan Bank Rates by State | Credio
Mattera noted that the bank fines are significant in showing that, even though BP is perhaps one of the most notorious payers of government court penalties after the 2010 Deepwater Horizon oil disaster — with $20 billion paid — banks may rate a league of their own. GJF has focused in the past on environmental, health and safety issues.
"The banks dominate our updated list of the largest violators overall," Mattera said. "So although there are lots of different kinds of misconduct, the banks in some sense are in a track on themselves."
The outsized costs to the economy from the 2008 crash, when compared to the fines — even if they break records — show that more regulation may be needed to keep banks in line, Mattera said. He noted that very few individuals were the subject of these lawsuits.
"It raises questions about whether enough has been done. Forget about deregulation. The question is whether enough has been done to oversee bank behavior and whether they're taking us toward another a meltdown," he said. "It's not like all the bad apples have been identified and everything is cleared up and we're back to a period of proper behavior. In all likelihood I think there's more of this stuff coming on. And we may see more of this stuff coming in the future."
© Copyright IBTimes 2023. All rights reserved.
FOLLOW MORE IBT NEWS ON THE BELOW CHANNELS