Pence PAC Met At Lobbying Firm That Represents Saudi Arabia And Ukraine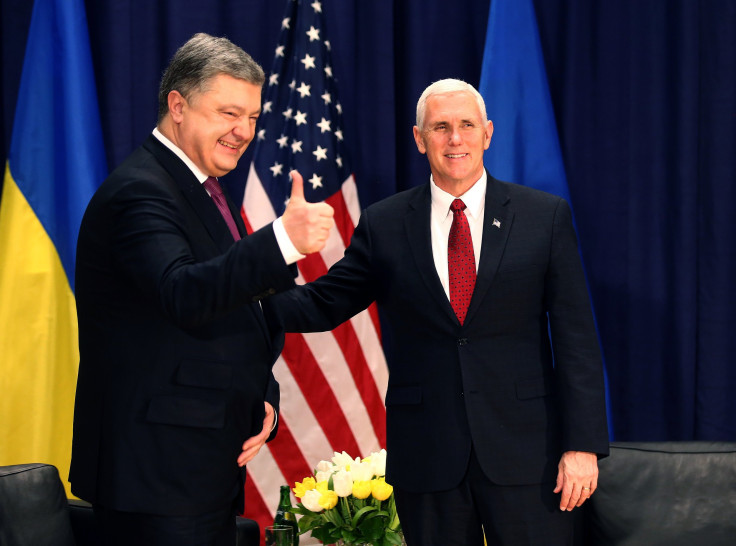 Amid heightened concerns about foreign influence on the American political system, Vice President Mike Pence's political action committee courted potential donors at the offices of a lobbying firm that represents several foreign governments. The event occurred less than a year after the Trump-Pence campaign called for a ban on campaign donations from foreign government lobbyists.
Pence has been meeting with donors and corporate executives both at off-site events and at his official residence in Washington, D.C., the New York Times reported Sunday. One of those meetings occurred last week at the headquarters of one of Washington's most powerful lobbying firms, BGR Government Relations, to benefit Great America Committee, Pence's newly-formed leadership PAC, the Times said. A spokesperson for BGR told International Business Times in an email the event was a "reception and informational session (not a fundraiser) to learn more about the Great America Committee," and that Pence was not in attendance.
Read: Will Mike Pence Run For President? Vice President Launches His Own PAC Ahead Of 2018, 2020 Elections
While BGR has dozens of clients across a wide variety of industries, from healthcare to green building, an IBT review of congressional lobbying records show the firm represents foreign governments and other entities with interests in U.S. foreign policy — especially where it concerns relations between the U.S. and Russia, and Russia and Ukraine.
It is illegal for foreign individuals, governments or corporations to donate money directly to U.S. political candidates, or purchase advertising on their behalf. Those laws, however, do not restrict donations from American lobbying firms that represent foreign interests and governments.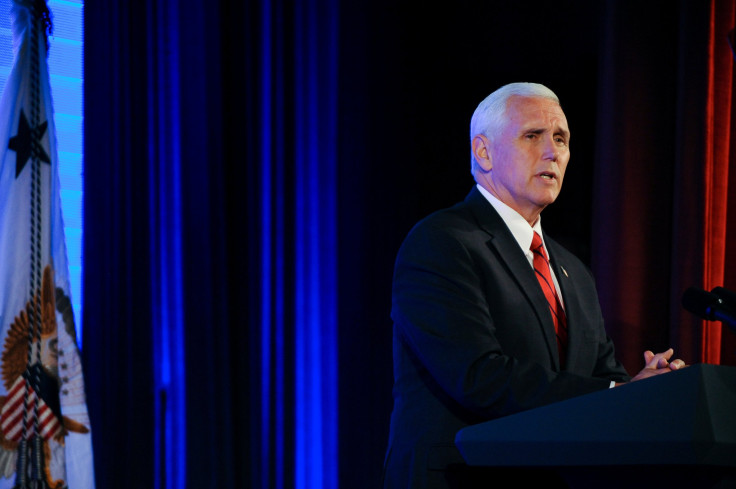 In October, the Trump-Pence campaign released its ethics reform plan. The proposal said Trump was "going to ask Congress to pass a campaign finance reform that prevents registered foreign lobbyists from raising money in American elections." At the time, Trump slammed Hillary Clinton, asserting that "her international donors control her every move," and hacked emails from Clinton's campaign showed her top aides deciding to have the campaign accept donations from foreign registered lobbyists.
Despite Trump's anti-lobbyist rhetoric, his campaign also accepted money from lobbyists who represent foreign governments, according to a review of campaign finance records by The Intercept.
To date, neither Trump or Pence has pressed for legislation outlawing campaign fundraising by registered foreign lobbyists.
The firm that helped Pence's PAC court potential donors is among the best known in Washington. BGR counts among its clients the governments of Ukraine, Azerbaijan, Kurdistan and Saudi Arabia — the latter of which just received a major arms deal from Trump's administration. One of BGR's lobbyists, Ed Rogers, praised Trump's recent trip to Saudi Arabia in the Washington Post, without disclosing his work for the kingdom.
BGR also represents Chevron, which has hired its own in-house lobbyists to lobby on Russia sanctions earlier this year, as well as Ukrainian-Russian oil company JKX Oil & Gas.
In addition, BGR represents Alfa Bank, the Russian bank that prompted the interest of the FBI, and internet sleuths, after it was discovered that unusual cyber traffic was passing between the bank's servers and servers at the Trump Organization during last year's election. The FBI eventually dropped the matter after concluding there could be an "innocuous explanation," like "a marketing email or spam," according to the Times.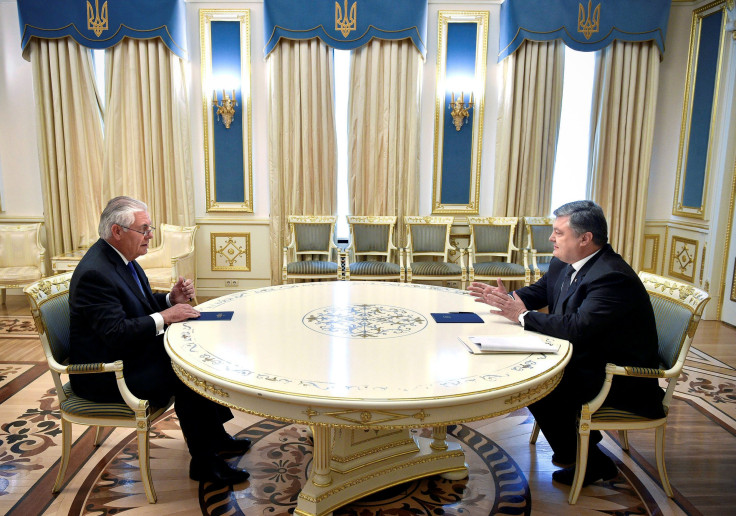 The government of Ukraine has a vested interest in Russian-U.S. relations. The international community, led by the U.S., imposed economic sanctions on Russia after it invaded Crimea, part of Ukraine, in 2014. Last month, the Trump administration imposed additional sanctions on Russian individuals in connection with the annexation. Sunday, Secretary of State Rex Tillerson met with Ukrainian President Petro O. Poroshenko in Kiev, Ukraine, and said the U.S. would not weaken its sanctions against Russia until the Russian government restores Ukraine's "territorial integrity."
But privately, the White House has sought to ease Russian sanctions. In June, it was reported that the White House tried to water down a bill that would put new sanctions on Russia for interfering in last year's election.
Pence formed his leadership PAC last May, an unusual move for a first-term vice president. It allows Pence to develop his own war chest and fundraising operation. The Committee is a leadership PAC, so unlike a super PAC, which can accept unlimited donations, the Committee can accept only up to $5,000 each from individuals, corporations and other PACs.
© Copyright IBTimes 2023. All rights reserved.