Prosecution of Corporate Crime Has Plummeted Under Obama Administration: Report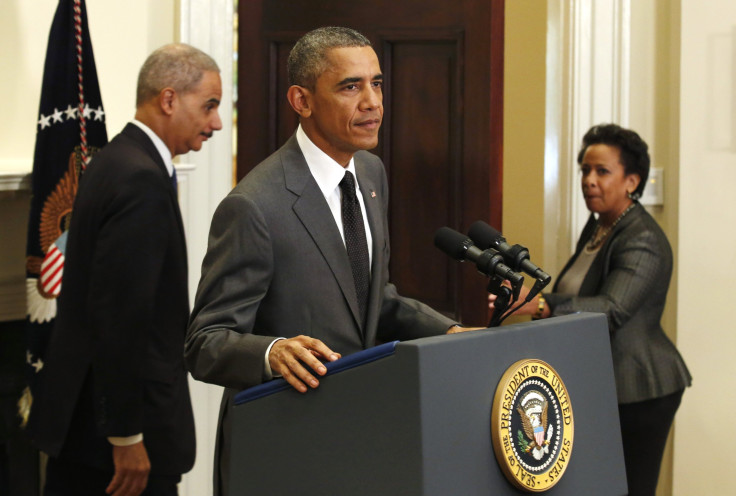 In the lead-up to their first debate tonight in Las Vegas, the Democratic presidential candidates have been calling for a tough-on-crime stance by the federal government against major corporations. A new report documenting a precipitous decline in corporate prosecutions could intensify those demands.
The analysis by Syracuse University finds that the government's criminal prosecution of corporations has dropped 29 percent in the past decade -- particularly remarkable as the decline not only followed headline-grabbing scandals at financial, accounting and energy firms but also occurred even as the number of corporate crime cases referred to prosecutors has increased.
The new data tracks a similar trend in the prosecution of white-collar criminals -- in August, the same Syracuse researchers found that white-collar prosecutions have hit a 20-year low.
In 1999, the Clinton administration's deputy attorney general Eric Holder issued a memo telling federal prosecutors that when they contemplate whether to issue charges against corporations, they should consider "collateral consequences, including disproportionate harm to shareholders and employees not proven personally culpable." That message was amplified by the Bush administration's Deputy Attorney General Mark Filip, whose 2008 directive to federal prosecutors told them to "take into account the possible substantial consequences to a corporation's employees, investors, pensioners and customers."
With Obama administration officials echoing the same themes -- and with critics calling the concept "too big to jail" -- prosecutions plummeted: Syracuse researchers found that there were almost 22 percent fewer corporate prosecutions in the five years after the Filip memo than in the five years before.
The discrepancy between cases referred by investigators for prosecution and actual prosecution has also widened. Whereas in 2004 there were roughly six times more referrals than prosecutions, in 2014 there were more than nine times more referrals than prosecutions.
Noting that federal officials have repeatedly asserted they are committed to prosecuting corporate crime, Syracuse researchers conclude: "The Justice Department's own records make it clear that when it comes to criminal enforcement against corporate violators, the agency is falling far short of its goals."
As Democratic calls for more prosecutions have intensified, the Obama administration recently released a new directive instructing prosecutors to focus on punishing individual executives in corporate crime cases. But that memo was issued after the statute of limitations has expired for many of the securities laws that might have been applied to companies involved in the 2008 financial crisis.
© Copyright IBTimes 2022. All rights reserved.
FOLLOW MORE IBT NEWS ON THE BELOW CHANNELS