Russian-American Oil Tycoon Pumps Cash Into Donald Trump's Campaign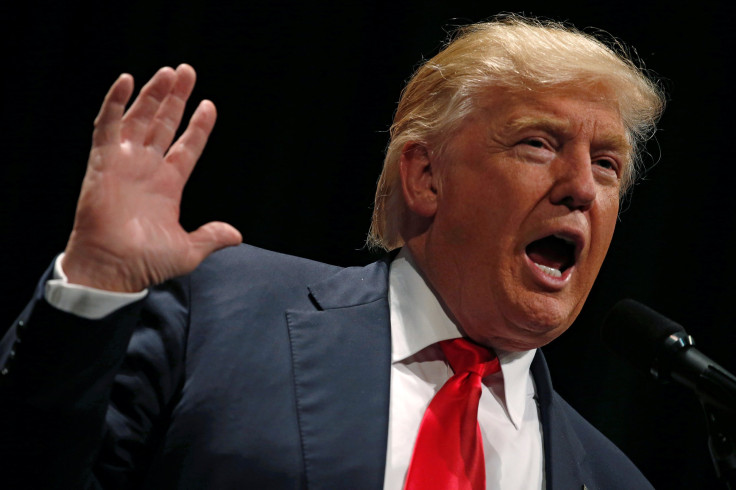 One of Donald Trump's most cited arguments during the GOP primary was that he, as a self-funding billionaire, didn't need to court donors and special interests. But in the general election, Hillary Clinton has out-fundraised him, outspent him nearly 5-1 on advertising, and even assembed a group of 17 separate billionaires to back her candidacy. So in the final stretch before the election, Trump is bringing in new money from previously untapped sources. One of these donors is Simon Grigorievich Kukes, a semi-retired Russian-American oil tycoon, who's been quietly pumping cash into Donald Trump's presidential campaign for months.
Kukes spent over 20 years working with major Russian energy companies and had never given to a national political campaign before this cycle. Open Secrets revealed on Monday that Kukes has funneled over $150,000 to the Trump campaign and its fundraising committee, Trump Victory.
The money began to come in last March, when Kukes donated $2,700 directly to the campaign. Over the summer, he gave another $149,000 to Trump Victory and made separate contributions to the Republican National Committee, which is running much of Trump's on-the-ground operations.
Kukes, an American citizens of Russian birth, moved to Russia in 1995 and took a job at the U.S. energy company Amoco oil. Over the next decade he worked for a number of major Russian energy companies: Yukos oil, Tyumen, and Samara-Nafta, which he founded. Back in 2000, when Kukes was the CEO of Yukus, the Clinton White House greenlit a $500 million loan from the U.S Export-Import bank to help Yukus buy equipment from Halliburton.
The Clinton campaign has portrayed Trump as inappropriately cozy with Russia and leader Vladimir Putin — and the revelations about Kukes could fuel the accusation.
Paul Manafort, Trump's former campaign chairman, made millions of dollars as a consultant to Russian oligarchs before joining the Trump campaign. One of Trump's principal foreign policy advisors, Carter Page, recently took a leave of absence from the campaign after anonymous U.S. intelligence officials leaked details of an ongoing probe into Page's ties to sanctioned Russian officials.
In late August, Clinton campaign manager Robby Mook seemed to suggest that Trump may be a sort of Manchurian candidate: "[There are] real questions being raised about whether Donald Trump himself is just a puppet for the Kremlin in this race," Mook said on ABC.
Clinton too has been criticized for her ties to foreign governments. An investigation by the International Business Times found instances where governments which donated to her family's charity, the Clinton Foundation, received approval for weapons deals from the State Department, when Hillary Clinton then headed as Secretary of State.
© Copyright IBTimes 2023. All rights reserved.