Trump White House Appears To Kill Obama's Ethics Rule: Appointees May Not Be Signing Required Ethics Pledges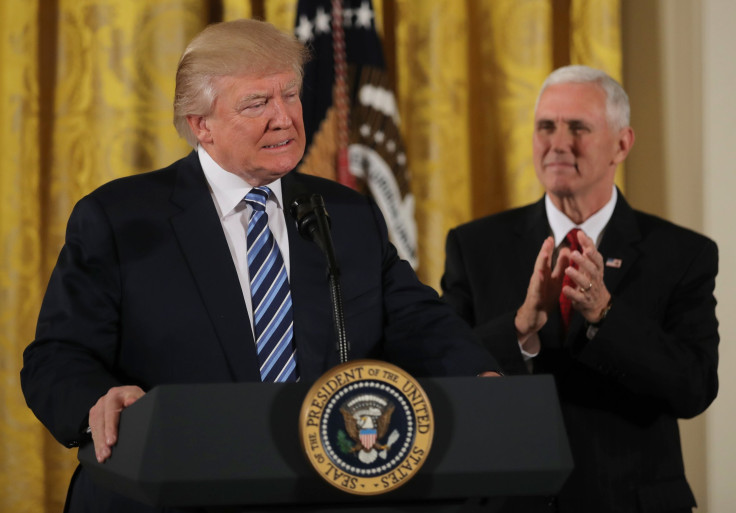 When ExxonMobil CEO Rex Tillerson signed on to work for Donald Trump's new administration, he set himself up to receive a quick cash infusion: Exxon committed to giving him an $180 million retirement package just as he moves to lead a State Department that oversees Exxon-related public policy. For years, ethics watchdogs have said such payouts could be a way for corporations to buy influence from incoming government officials. But, watchdogs said, at least for federal officials' first two years in office, they were barred by a rule from from participating in government business affecting their former employers.
That prohibition may no longer apply. As President Trump stocks his administration with Tillerson and other moguls whose companies have business with the government, the 8-year-old rule appears to be going unenforced -- even if it is still on the books.
A review of agreements between Trump's top appointees and federal ethics regulators shows that none of the compacts mentions the 2009 executive order that requires incoming officials to sign a pledge to avoid participating in policies that "directly and substantially relate to [their] former employer or former clients" for the first two years of government service. Obama-era ethics agreements included standard language obligating political appointees to follow the rule.
If the ethics pledge rule is not enforced, watchdog groups say, Trump officials entering the administration from the private sector could quickly be in a position to use their government positions to enrich their former paymasters. Rather than facing a full two-year restriction as required by the Obama-era executive order, they would encounter only the one-year restriction previously enshrined in federal law.
"Trump's 5-year lobbying ban proposal -- that might be great in covering people leaving the administration, but if he's really thinking about draining the swamp, you do still have to worry about potential conflicts of interest with your incoming government officials," said Scott Amey, the general counsel of the Project on Government Oversight, a watchdog group that recently reviewed Trump administration ethics agreements. "Are they working for the taxpayer or are they working for personal and private business interests?"
The White House did not respond to International Business Times questions about whether the Trump administration is following the current executive order that compels appointees to sign the ethics pledge.
According to the annual reports of the federal Office of Government Ethics, most Obama administration political appointees signed the ethics pledge required under the executive order. But it is unclear whether the rule is currently being enforced across the board, sporadically -- or not at all. OGE officials told IBT that it is not a central repository of the pledges, and that the pledges could be done on an agency-by-agency basis. Federal agencies contacted by IBT either did not respond to questions or referred questions about the pledge to the White House, which did not respond.
Some Trump nominees have pledged to refrain from involving themselves in government policy affecting some of their past business enterprises. None of the ethics agreements they signed, however, makes reference to a formal pledge or a promise to follow the blanket restrictions mandated by the 2009 executive order.
"Simply stated, the Office of Government Ethics is not applying the Obama ethics order," Amey told IBT. "Because it is still in place, OGE isn't following the law and neither are agencies and nominees who are not signing the ethics pledge."
Heightened concern over the revolving door
As Trump focuses the debate over ethics on post-government employment, conflict-of-interest concerns about incoming public officials have intensified, thanks to recent disclosure that some Wall Street executives get large corporate payouts when they accept government jobs. After documents surfaced showing that incoming Obama Treasury officials Jacob Lew and Antonio Weiss were set to receive such payouts from their financial firms, Democratic lawmakers pushed to ban such payments as a condition of government employment. The legislation stalled in the Republican-controlled Congress.
Still, some restrictions remain on the books.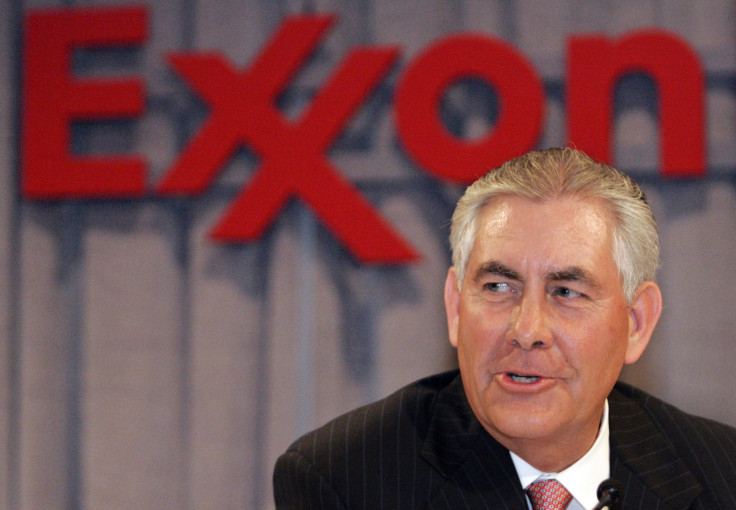 During their first year in government, presidential appointees face a federal law mandating a "cooling off" period that prohibits them from overseeing policy that affects their former employers. Another federal law creates a special two-year cooling off period if those former employers gave them an "extraordinary payment" upon their acceptance of a government job. While Energy Secretary designate Rick Perry and Commerce Secretary designate Wilbur Ross appear to be following that two-year restriction, Tillerson in his ethics agreement said he would avoid Exxon-related government business for only single year, despite his $180 million payout.
Obama tried to make the prohibitions more uniform and stringent. On his first day in the White House in 2009, the new Democratic president moved to significantly strengthen and expand the existing prohibitions through Executive Order 13490. That directive included a blanket ban on political appointees accepting gifts from lobbyists and it applied the two-year cooling off period to all presidential appointees, regardless of whether they received a large payout before entering government service. The directive also changed the restrictions to cover not only former employers, but also former clients.
Obama told the new White House staff his goal was "to make sure that our government is serving the people's interests, and nobody else's."
"Public service is a privilege -- it's not about advantaging yourself, it's not about advancing your friends or your corporate clients," Obama said in announcing the executive order. "If you are enlisting in government service, you will have to commit in writing to rules limiting your role for two years in matters involving people you used to work with."
"Never received any substantive response"
In the final weeks of the 2016 presidential campaign, Trump sounded similar populist themes about cleaning up government and promised to enact an ethics reform package cracking down on lobbying. But references to the Obama executive order have suddenly disappeared from federal regulators' ethics agreements with incoming Cabinet officials.
That may not be an accident: The effects of the executive order would be particularly far reaching in the Trump administration because the new president has given so many government jobs to top corporate executives whose former firms often have business before the federal government. In addition to Tillerson, those include:
Defense Secretary James Mattis, a retired general who made nearly $1 million as a board member of Pentagon contractor General Dynamics. Mattis served on the company's board until being appointed by Trump. He recently signed an agreement with federal ethics regulators pledging to avoid General Dynamics' Pentagon related business in his new job -- but for only one year.
National Economic Council director Gary Cohn, a Goldman Sachs president whose White House job will position him to influence federal economic policy affecting the bank. Cohn is set to receive a $100 million payout from Goldman Sachs upon leaving the company and entering government service. OGE's website does not list an ethics agreement between Cohn and federal regulators.
Homeland Security Secretary John Kelly, a retired general who has worked for a Homeland Security contractor as well as for private equity and consulting firms. Kelly recently signed an agreement with federal ethics regulators pledging a one-year cooling off period on involving himself in government business related to those companies.
Trump has not yet issued his own executive order dealing with executive branch ethics rules. Craig Holman of Public Citizen told IBT that watchdog groups have reached out to Trump officials in hopes of working with them on strengthening the Obama-era prohibitions. Holman, though, said the administration has been unresponsive, fueling concern that any new ethics-related executive order from Trump will end up formally rescinding Obama's existing rules.
"We have been trying desperately to get Trump to address the reverse-revolving-door conflict-of-interest problems of his incoming administration, which are a far greater concern than the lobbying restrictions on those leaving the Trump Administration, but clearly to no avail," said Holman, who has lobbied for tougher ethics rules. "We have been encouraging Trump to preserve the existing ethics executive order prior to and following the election, but we never received any substantive response."
© Copyright IBTimes 2022. All rights reserved.
FOLLOW MORE IBT NEWS ON THE BELOW CHANNELS