Why Elizabeth Warren Is Fighting Florida's Payday Lending Model; Lenders Collect Billions From The Poor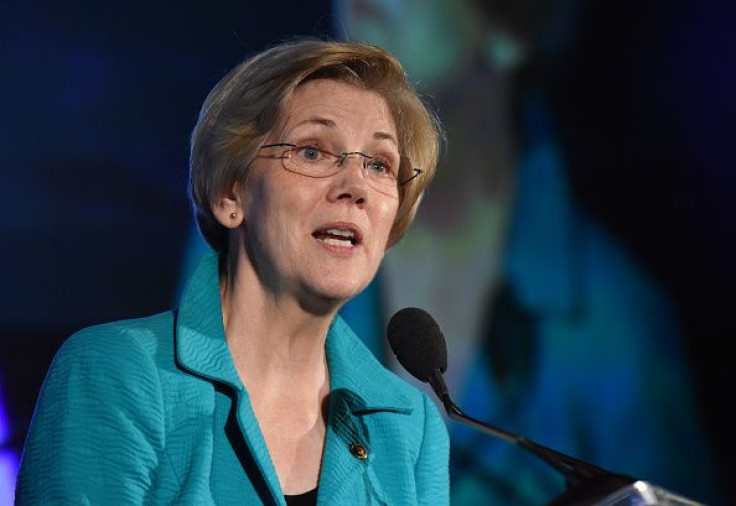 Members of Congress who oppose tighter federal regulations on short-term, high-interest-rate loans have pointed to Florida's looser rules as a preferable alternative. The question is, preferable for whom?
A new report from the nonprofit Center for Responsible Lending (CLR) suggests that the Florida regulatory model makes it easier for so-called payday lenders to profit off the backs of low-income consumers, accruing millions in interest payments each year while their borrowers sink deeper underwater. Using data collected by the state, CRL found that the vast majority of borrowers — more than 80 percent of those who receive new loans each year — are already trying to get out from under seven or more payday loans.
Meanwhile, Florida payday lenders have hoovered up more than $2.5 billion in customer fees since 2005, according to the report. African-American and Latino communities in Florida were found to shoulder a disproportionate share of the cost, even when researchers controlled for income.
"Even when comparing communities with similar income levels, areas where there are more minorities still have higher concentrations of payday lending stores," said CRL research analyst Delvin Davis on a Thursday conference call with reporters.
The average yearly interest rate for a Florida payday loan was found to be 278 percent.
The CRL report comes amid a Washington debate over how the federal government should regulate the payday loan industry nationwide. The Consumer Financial Protection Bureau (CFPB) is expected to propose new rules this spring that would cap loan rollovers and put the burden on lenders to assess borrowers' ability to repay loans. But a bipartisan group of House members, including Democratic National Committee chair Debbie Wasserman Schultz and several other Florida representatives, have lined up behind a bill that would institute weaker protections and block the CFPB from issuing new payday rules for at least two years.
Former CFPB head Sen. Elizabeth Warren, D-Mass., strongly opposes the bill.
Wasserman Schultz, whom the liberal activist group Allied Progress claims has accepted $68,000 in contributions from the payday industry since 2006, argues that Florida's payday rules are better for consumers than the proposed CFPB regulations. Florida's system does not require that lenders determine potential borrowers' ability to repay, and it allows for shorter cooling-off times between loans to the same customer, but it is still "among the most progressive and effective" lending statutes in the country, according to an April 2015 letter to the CFPB from Wasserman Schultz and other members of Florida's House delegation.
Marucci Guzmán, executive director of the Orlando-based community services group Latino Leadership Inc., has a different perspective. She said her group has considerable experience working with low-income, Latino borrowers who get trapped in endless debt cycles as a result of Florida's lending rules.
"It's easy to just look at it from the outside and say they're making the choice to borrow money knowing the fees," said Guzmán on the Thursday conference call. "But a lot of times, they don't understand the fees."
Perhaps because of the disproportionate effect that such loans are found to have on communities of color, the National Council of La Raza (NCLR), a nationwide Latino advocacy group, also supports tougher payday regulations.
"Struggling communities and minority borrowers cannot afford to be targeted with products that are designed to drain their wealth," said NCLR senior policy analyst Marisabel Torres in a statement accompanying the release of the Center for Responsible Lending's report. "We need a strong payday rule that will end the debt trap once and for all."
© Copyright IBTimes 2023. All rights reserved.