The Power Of Knowledge — And The Leaders Who Spread It
Featuring IBT's TOP 10 Social Capital CEOs for March 2021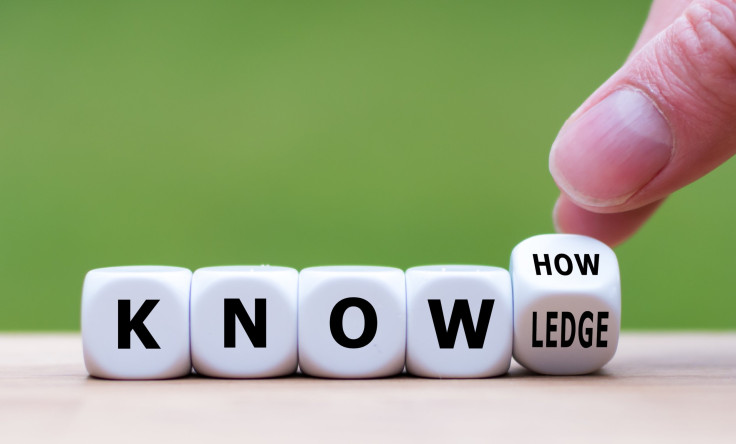 From leaders who promote intellectual discourse to psychological awareness to medical and health knowledge, our honorees this month make it their mission to help us learn for our good and the good of all in our society, thereby planting the seeds of a whole lot more Social Capital.
Information, ideas, instructions, data, awareness, experience and know-how, however, you describe this month's powerful topic and whatever angle you take on it, its value and importance are irrefutable.
Or is it?
The last year has been rife with challenges, but none may be more concerning than the push to silence, to ban and to obstruct knowledge or shut down access to information, to schools and education and, finally, to opinions, ideas and even books that espouse what some do not agree with.
As a publication, and especially as writers, we are acutely aware of the power of words and thoughts, and though we openly acknowledge that power can be a double-edged sword that cuts dangerously when it is used to wield lies and hate, we also realize that getting rid of the sword altogether out of fear leaves everyone powerless. Because, as Mahatma Gandhi said, "The enemy is fear. We think it is hate, but it is fear."
Instead, we advocate for the proliferation of more knowledge. More education and more voices added to the cacophony of the chorus of human evolution that we are all part of will give all of us more of a chance to learn the truth, which will ultimately be found in the collective abundance of knowledge.
I am reminded of the parable of the six blind men who had never met an elephant before and, upon encountering one for the first time, each claimed conclusively an entirely different erroneous description.
The first put his hand on the elephant's side and claimed it was like a wall. The second felt the tusk and believed the animal was like a spear. The third grasped the elephant's trunk and thought it like a snake. The fourth reached out his arms and grabbed one of the elephant's legs, and believed it was round and tall like a tree. The fifth, a tall man, found the elephant's ear and described it as a huge fan. Finally, the sixth man, who was late to the game and barely caught hold of the elephant's tail as it made its escape, exclaimed that they were all fools because this animal was exactly like a rope.
The moral, of course, is that sometimes we are all too blind to see the whole picture. If they had pooled their knowledge, they may have figured out from their collective knowledge a greater awareness: an elephant.
To that end, we have chosen ten business and thought leaders this month who are pushing that all-too-important ball of communal knowledge forward, lifting all of us up a little higher on the shoulders of the knowledge they promote and provide in order to make us all better.
From leaders who promote intellectual discourse and discussion so we can learn how to think better to psychological awareness so we can learn how to stop our overactive brains from spinning out of control to medical and health knowledge so we can all live better and longer, our honorees this month make it their mission to help us learn for our good and the good of all.
So, hats off to all our honorees this month who are devoted to finding, cultivating and spreading knowledge in all its glory so that each one of us blind beings can see a little more clearly the wondrous and challenging world in which we live, and to be that much happier, healthier and mindful because of it.
Together, maybe we all will see a little better.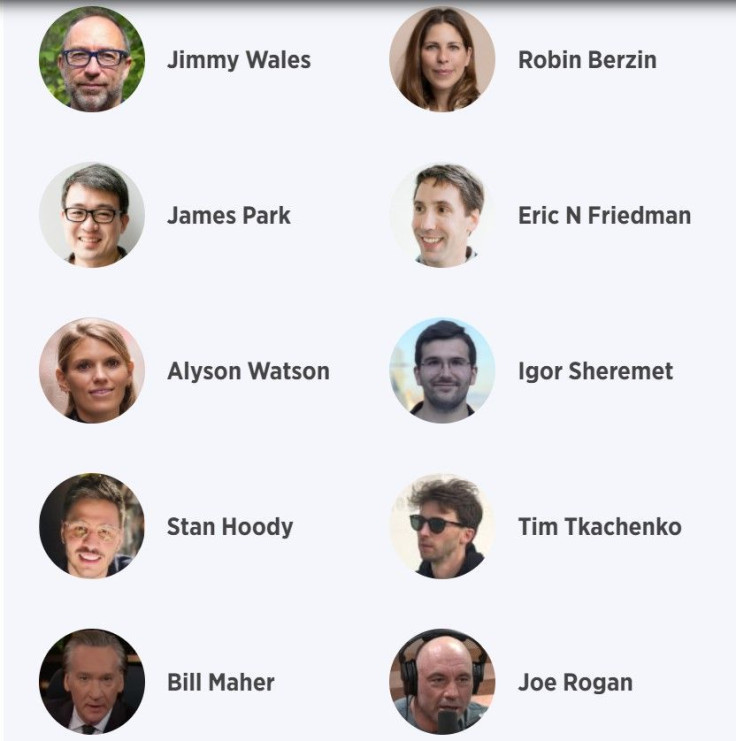 Jimmy Wales: Wikipedia
"Imagine a world in which every person is given free access to the sum of all human knowledge," co-creator Jimmy Donal Wales told a gathering one of us attended a few years ago and then spoke with me personally about even more passionately after his presentation. This was the genesis of a project that has become a worldwide resource accessed by 400 million visitors every month. And this goal of providing access to knowledge available to everyone is one we feel is a cornerstone of Social Capital.
But it certainly wasn't an easy task to accomplish, and he has essentially devoted his life to making this happen, no matter how difficult it was or continues to be. This is not just a worthwhile pursuit, but as far as we see it a downright noble and honorable commitment.
Jimmy has been ranked a "Web Celeb" in conjunction with Wikipedia, and he also founded the nonprofit Wikimedia Foundation and co-founded the privately owned free web hosting service Wikia.
He studied for a career in finance, earning a bachelor's degree in that field from Auburn University and then a master's from the University of Alabama. During grad school, he learned about Richard Stallman's Emacs Manifesto promoting free software and a sharing economy and had seen successes of the open-source movement. Believing that knowledge is our most important resource, he was as intrigued by the motivations of people to volunteer their time and knowledge as by the opportunity to reach massive populations.
After graduating he worked for six years as an options trader in Chicago until the year 2000, when he was financially able to turn that college-borne interest into a reality and a company -- a free online encyclopedia called Nupedia, which sought free contributions from scholars and other experts and subjected them to an intensive peer-review process.
However, Nupedia was slow to get off the ground, and after just one year, Jimmy teamed with its editor-in-chief, Larry Sanger, to create Wikipedia as a companion encyclopedia site.
Wikipedia is built on a type of software called wiki, and it allows anyone to contribute and edit. But, Jimmy says, "What's most important is honesty." So, all entries must go through the "Wikipedia community" of volunteers.
Still, there is an inherent bias in the compilation of information. "Wikipedians" (editors) are about 80% male, the average age is 26 and the percentage of doctorates is about double that of the general population, and Jimmy admits, "That's a problem, because people write about what they know."
Jimmy's goal of making all knowledge truly accessible to everyone necessitates presenting it in the language each individual can understand -- and there are nearly 300 different languages around the world. At last count, 234 of those languages have at least 1,000 entries each in Wikipedia. Especially with the explosive growth of mobile phones -- big in the developing world and enabling internet usage even in countries like Nigeria -- Wales sees massive connectivity coming within 15 years.
"It's important for everyone to have an encyclopedia in their own language." That also must encompass the cultural element involved in truly understanding information, Jimmy notes. He admits, however, that the majority of Wikipedia entries are in English, observing that the English language has the largest population online (native English speakers) and is "far and away the largest second language" spoken in the world.
To begin compiling the online repository of knowledge, Jimmy used the 11th edition of well-respected resource Encyclopedia Britannica, which had at that time recently come into the public domain. He recognized that some information would have become dated but, expecting that to be minimal, went into the project with that attitude of, "How much could possibly have changed with Julius Caesar, Henry VIII — a historically researched person?" A lot, it turned out.
Plus, as he found, "There are huge debates over what to call something." There have been changes over time in the way names are Anglicized, such as "Peking" being replaced by "Beijing." The Polish city "Gdansk" was, earlier, referred to as "Danzig" — which is actually the German name for the city. And trying to keep up with changes presents its own complications. What to do about referencing a person's birthplace if that name has changed? "An entry might say a person was born in a place he would not have heard of, as it wasn't called that then."
Historical research, after all, is a continuing endeavor. Jimmy believes Wikipedia reflects that ongoing effort, including a "View History" as part of each entry's "Discussion" page. "Historians of the future can see how Wikipedia [entries] changed — what was the consensus of knowledge at a given time, such as regarding the 'weapons of mass destruction.'"
Since its launch in 2001, Wikipedia has become "part of the infrastructure of the world," of which Wales says, "It's a heavy responsibility."
Zero in on that word "responsibility" above because that is how we see it in the case of Social Capital. And, in the case of Wikipedia and Jimmy Wales, he has clearly taken that to heart to supply the world with a dependable source of knowledge that all of us can stand upon to see a little farther, a little better and a little more clearly what the world is all about.
Robin Berzin: Parsley Health
Parsley Health is a whole different type of doctor's office. Its "doctor-led, holistic medicine proven to treat the root cause of your health issue" puts you in control of your health and a brighter future for yourself because the doctor is giving you the knowledge and the tools you need to " rebuild your health from the inside out."
Or, from our perspective, it's where knowledge meets well-intentioned medicine at the intersection of Social Capital.
Last month, we honored TMV founders for their incredible work to find and fund some amazing companies that were all focused on helping others and thereby making the world a far better place to live. Lo and behold, one of those companies -- Parsley Health -- was a perfect fit this month because it is improving people's health and their overall lives by teaching them the most important thing of all: how to know their bodies better and live better because of it.
Or, to put it in the founder's own words, "As a doctor, I combine the best of conventional primary care with a functional approach to health. This means that I focus on getting to the root cause of disease rather than just treating the symptoms."
In fact, she even helped one of the founders of TMV who helped get Robin's company off the ground discover a lifelong disorder she never knew she had, which is one heck of a way to make a great impression and proof-of-concept to your funding partner!
The whole idea of Parsley Health is to educate the doctor and the patient as much as possible about you and your health before even trying to treat you. Once you and the physician have that knowledge, you can take greater care of yourself, obviously. But it takes a physician who is willing to continually think out of the box or at least to look into a bigger one to make that happen in a powerful and practical way.
"This also means I have a bigger tool kit than the average doctor," explains Robin Berzin, M.D. "I prescribe specific nutrition, exercise, lifestyle and stress management protocols, as well as professional-grade nutraceutical supplements in addition to medications. I also leverage the power of cutting-edge testing to understand the body and more accurately identify the drivers of disease."
But even more important than helping to identify the problem, she wants to give you the knowledge to make a difference in your health, and to take control of preserving and even rediscovering your health through greater awareness and knowledge.
"This approach means I'm able to help my patients help reverse chronic disease and reduce reliance on pharmaceutical drugs," proudly declares Dr. Berzin. "Ultimately, I want to help you be the architect of your own health. I am just a guide on your journey to being well."
But you are hardly on your own. Parsley doctors will often spend at least an hour with patients going over everything and anything in their health history from the moment they were born to the moment of the appointment. Then all of your health history, office visit notes from the doctor, meal plans, supplements and prescriptions are filed in the online patient portal, so you can click and consult wherever you are.
"Parsley Health combines my clinical passion for healthcare that is outcomes-driven, smart and relevant to today's world -- a world in which 86% of our healthcare costs are driven by chronic, lifestyle-modifiable disease -- with cutting-edge technology and a beautiful brand that is aspirational and educational."
So, what does that mean, practically speaking? It's the combination of three core practices: functional medicine, personalized care and conventional medicine.
Functional medicine involves their clinicians examining the genetic and lifestyle factors of every patient to truly understand and appreciate who you are and how to treat the root of your persistent symptoms. This can involve everything from nutrition to exercise to stress management and the use of supplements.
Then, their personalized care practice involves working with patients on a deep and personal level to develop lifestyle, health concerns and life goals in order to create a personalized treatment plan to help you feel better.
Finally, they utilize all the assets of conventional medicine to complete in-depth testing, scientific analysis and disease diagnosis so to leave no stone unturned, and to prescribe medication if needed.
And they do all that in an affordable online as well as in-person model -- in select areas -- at rates far lower than most functional medicine providers.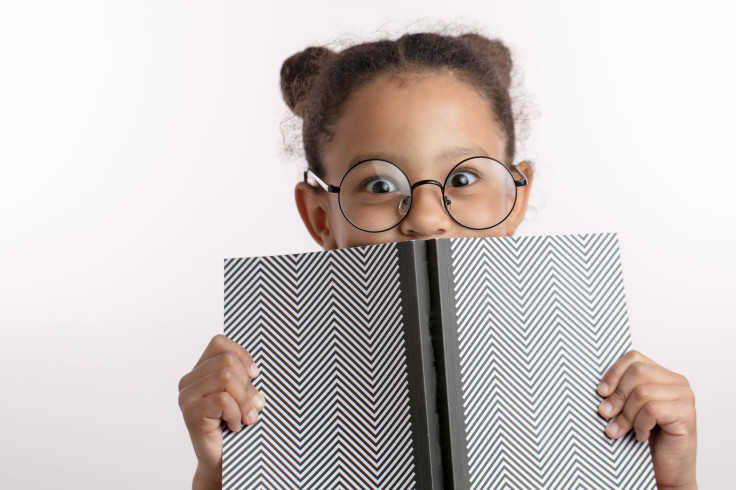 A Summa Cum Laude graduate of the University of Pennsylvania in 2003, her noble journey began after graduating when Robin reveals she felt "lost" not knowing what she wanted to do and in a job she hated and felt disconnected from. But a new-found interest in yoga led her to "reconnect" to an interest in public health and systems biology she had had earlier in her life. That interest eventually led her to medical school at Columbia University's College of Physicians and Surgeons, and Internal Medicine at Mount Sinai Hospital in New York City. But it was her research at NYU, where she had the incredible opportunity to work with Dr. Mehmet Oz and Oprah as a producer for their first-ever radio show on health, that gave her "a mission to make an impact."
After graduating, she got her feet wet as an entrepreneur in tech and communications when she co-founded a technology company and app called Cureatr that connects doctors in hospitals. In the meantime, she continued to hone her knowledge and knack for medicine and heath and clinical training by studying at the Institute for Functional Medicine, an organization that trains physicians how to use their conventional training in the systems biology paradigm. She also eventually became a certified yoga teacher and studied and taught meditation.
Finally, Robin realized modern medicine as it was being practiced not only didn't have all the answers but wasn't even willing to ask the right questions, or to share any of its knowledge with the patient. So she decided to fill that important void to care for patients the way she would want to be cared for.
"I saw when I was training as a doctor that the way primary care today is practiced in most places is woefully inadequate for the needs of modern life. So, I decided to build a new healthcare system that reflects the future we all need and deserve.
At the end of the day, Parsley Health is all about increasing the body of knowledge about your body and creating a healthier future for you because of it. And it is building a whole new core of healthcare practitioners and educating them with the tools and knowledge they need to make our nation and our world happier and healthier.
That is the ultimate and best possible use of knowledge imaginable.
James Park & Eric N. Friedman: Fitbit
Ever since launching Fitbit in 2007, co-founder James Park has reiterated that the mission was to provide a tool that consumers could use to help them lead healthier lives. Knowledge -- in this case about our own health -- helps us make better decisions, which is what makes Fitbit founders a fit for our Social Capital focus.
Fitbit was a pioneer in personal devices for tracking individual health and activity, enabling users to collect such data as number of steps taken and number of calories burned. It has remained the market leader despite competition in an increasingly crowded market -- and has entered the general lexicon as a recognized icon even outside the health and fitness arena: Co-founder Eric Friedman points to Fitbit's mention in a "Wizard of Id" comic strip with a measure of pride.
For James, the interest in creating their device seems to have been borne of a personal awareness that he was out of shape. In an interview with Wired soon after Fitbit launched, he admitted that he'd been "working like crazy at startups over the last three years and really let myself go in terms of fitness."
So, that was the motivation. But it is said that a problem isn't recognized as a problem without an ability to imagine a solution. Which is what Eric's and James's backgrounds and experience enabled them to do. As Fitbit's website expresses it, " In 2007, our founders, Eric and James, realized that sensors and wireless technology had advanced to a point where they could bring amazing experiences to fitness and health. They embarked on a journey to create a wearable product that would change the way we move."
Both James and Eric had started college with an interest in pursuing careers in computers. Eric earned a bachelor's and master's degree from Yale University in computer science. James started Harvard University with a major in computer science but dropped out without earning a degree and took a job with Morgan Stanley, doing, according to his LinkedIn profile, " financial analysis and programming for a quantitive [sic] trading fund called Equity Plus." He left Morgan Stanley after a year to found his own software company -- Epesi Technologies -- which is where Eric landed his first job out of college as he became a founding engineer in the company.
In between collaborating at Epesi Technologies and co-founding Fitbit, James and Eric started a digital photo sharing service together named Windup Labs, which, after growing it for three years, they sold to CNET Networks.
But when they set out to create Fitbit, launched in early 2007, that's when all the pieces came together and they found both their mission, future and fortune, as they helped others find the health windfall that comes from daily physical activity.
It took longer than expected, however, to get their product from idea to market. "Onstage, we literally had a circuit board and a balsa box," Park says. "We had no experience in manufacturing. We probably spent about three months in Asia looking at suppliers, bringing up production lines. Several times, we were pretty close to being dead. Seven times, we were close to death."
But, as Eric has observed, "Well, part of being an entrepreneur is, you're eternally optimistic."
So, Fitbit finally launched around Christmas 2009, by which time the company had more than 25,000 orders.
Although the hardware had been their Achilles Heel, Park still maintains that the key is good software to make it work well. "Two-thirds of our engineers are in software, not hardware," he says. "The lack of focus on hardware was what allowed us to take over the market very quickly. Garmin and others that were already doing hardware gave software short shrift."
While Fitbit's success hinges on the easy access to information it provides its users, it also transforms their attitude toward that information. No longer a chore, exercise became a social activity as users compared their data and competed with friends and family.
In fact, the founders themselves discovered that value when they were competing as team in a company-wide walking challenge, in which they got off to a rather lackluster start and found themselves in the middle of the pack. Eric recalls the two telling each other, "This is kind of embarrassing -- we should be winning this thing." So, he says, "We'd get home from work and start walking around in circles while discussing work on the phone." That picked up their pace and their place, and they won the competition (awarding the prize to their runner-up).
That authentic and organic connection to the value of physical fitness and the knowledge of that value and how to apply it in myriad ways in our lives has expanded Fitbit's agenda and offerings now to knowledge and information about everything from nutrition to stress relief to sleeping better, making their devices and their company a font of information and a life-changing door to a healthier life.
Or, in their own words, "Our mission here at Fitbit is to empower and inspire people to live a healthier, more active life."
Alyson Watson: Modern Health
Alyson Watson founded Modern Health to empower employers to lead the charge in acknowledging that mental health is just as important as physical health and to help expand the availability of mental health services with virtual and web-based programs that companies could offer to their staff. She had learned through her own experience that knowledge of our own mental health and where and how to get help with it is not just important but something that is sorely missing in our society at a time when we need it more than ever.
As its website states, "We see things differently at Modern Health. Our mission is to destigmatize mental health care, break down barriers to access, and give everyone the tools they need to build resilience, proactively engage in their mental health, and get the clinical support they need when they need it." All of which relies on a foundation of educating people about mental health -- and impacting Social Capital in a fundamental way.
To do this, Modern Health's mental wellness platform combines well-being assessments, personalized stress management support, an international network of certified coaches, and licensed therapists in 35 languages.
Modern Health culminates Alyson's dream of starting her own company. How that dream turned into Modern Health, specifically, though, took what seemed like a roundabout route at the time but, in retrospect, led her to exactly where she needed to be to create it.
She was told in order to succeed she had to move to move to Silicon Valley, so she packed up everything and booked a one-way ticket to San Francisco in hopes of making all her entrepreneurial dreams come true. But it soon spiraled into disaster. She quickly lost her fist job, her boyfriend broke up with her, her apartment flooded and she found herself with no place to live. Understandably, she quickly became incredibly anxious and depressed, turning to whomever could help.
"I had friends and family around me who encouraged me to keep going, but many people don't [have this level of support]," recalls Alyson. "That's when the light bulb went off for me that there had to be a better way to proactively engage people in their mental health."
In fact, as she came to realize, there is a shortage of therapists globally, and most therapists don't accept insurance because the reimbursement rates are so low.
"What ends up happening is that who sees a therapist is based on who can afford one, not clinical need."
Looking back to her upbringing, her interest in health was almost a given, as the daughter of two physicians. However, it was her own personal struggles that kindled her interest in mental health. She knew from experience that finding a practitioner, much less paying for services, is challenging.
So, Alyson designed Modern Health to enable people to be proactive about their mental health before they reach a crisis point. The traditional path to a mental health provider can be byzantine; Modern Health, by contrast, engages people the way they are accustomed to accessing information today -- on a mobile device, in real time, with the ability to customize. Alyson says it "makes mental health cool."
Modern Health, which is based in San Francisco, combines virtual one-on-one access to therapists and coaches with digital content like guided meditations. Headcount tripled in 2020 to over 140 people, revenue has multiplied by 25 times in 18 months and the customer base has doubled over the past year. Its clients include such major employers as Electronic Arts, Pixar and Lyft. Customers pay a monthly fee on a per-employee basis.
The startup was founded in 2017 and caught on quickly. Explains Alyson, "It's about getting early adopters who believe in your mission and take a chance on you. Having them have a good experience and also giving us feedback on our product and our platform allowed us to iterate much faster. You get those first customers by sharing the mission and vision with them and pushing them to take a chance. Once they've had an amazing experience with Modern Health, that drives more customer referrals."
Perhaps not surprising, the pandemic was the biggest source of employee angst throughout 2020. But Alyson has pointed out it was far from the only one. Racial injustice issues took center stage last June after the killing of George Floyd by a police officer sparked nationwide protests. And November's presidential election caused considerable stress and anxiety.
"One of the things we've seen this past year is mental health has become a top priority for every employer across the board across every industry," Watson has said, noting that the average user is spending 50% more time on the app than before the pandemic. "There are not enough therapists on planet Earth to meet the demand we're seeing."
Nor are she and her staff immune to the stress. As she explained in an interview on CNBC, she initially tried rallying her employees, indicating that this was their time to shine and that "we need to go 110%." But, given the anxiety she started experiencing personally with the new remote reality and knowing that times were even harder for people with kids, Alyson realized she needed to convey to employees that their own mental health comes first. And that she needed to be open as an example herself. So, she told her employees what her own struggles were and how she was coping with them. "While I'm nervous to share all of this, I feel obligated to feel vulnerable knowing that my team has my back," she explained.
She then advised them: "Whether that is eating healthy, getting exercise, turning OFF technology for some time in the day, meditating, spending time with your kids, your significant other, your family -- now is the time to do it. Commit to it. The team needs you to commit to it. For yourself and for each other."
She likens this approach to flight attendants reminding passengers that, in the case of an emergency, they need to put on their own oxygen mask before assisting their kids.
We liken it to exhibiting the ultimate Social Capital -- caring for others first and letting the profits follow.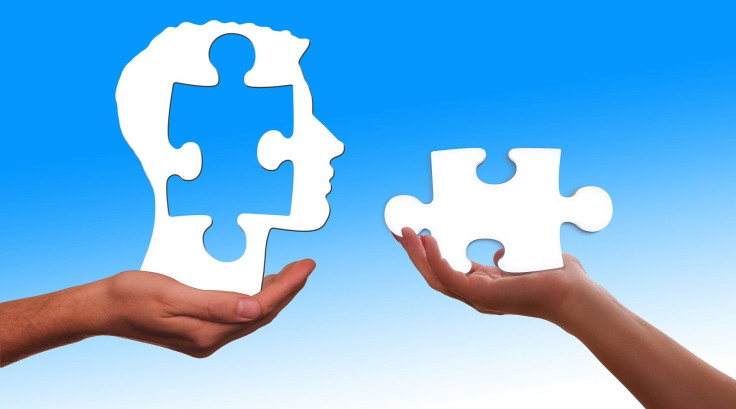 Igor Sheremet , Stan Hoody , Tim Tkachenko : Qooore
You may have never heard of Qooore, and we barely did as well, so we were cautious to place this in our list next to some of the most seasoned thought leaders and CEOs in the world, but the inherent good nature of having been founded to give people knowledge of the all-too-elusive investment world and the wealth generated from the stock market made it appeal.
"The first of its kind, easy-to-understand, smart-insight investment app" as it founders refer to their creation, was designed by these three 30-something friends who were interested in investing but didn't know how to sort through all the confusion of the market, and they figured there were probably a whole lot more people like them out there.
So, late last year, they launched the app that delivers key info on particular stocks and then enables people to tap a heart if they like it in order to place it into a collection of stocks that they will be quizzed on and even challenged about in games.
"If we want people to be educated, we need to speak with them in a way that's familiar to them," says co-founder Igor Sheremet.
The founders enlist the help of licensed traders to develop the content, which is focused on sound investing rather than day trading because, as Igor says, "We don't want our users to be risky."
The founders explain, "We wanted to show young people that investment is not only for financially stable boomers, or rich 1%, and that it's also not boring. We want to change the mindset around trading. We want to change the experience. Our goal is to make investing available, easy, and fun."
The founders centered their app on building true knowledge of not just the stock market but of sound investing because they realized these younger generations are really not investing at all. Whether that is because they are among the first in decades to have less than their parents to invest, or because they are among the most stressed-out generations in a long time being born in a recession, living through the September 11 attacks plus the Great Recession of 2008, and now coming of age in year of the pandemic. But they are also among the most educated generations ever seen.
So, the idea of an app where they could learn and apply that knowledge to investing and improving their economic situation was inspiring and motivating to the young entrepreneurs, especially if they could make it cool and inviting. Hence, the app is filled with bright colors, geometric shapes, large fonts and graphic lines as well as game processes that can teach.
"It's not like other investment apps that use graphs and tables, which can be daunting, excluding and scary for everyone, especially these generations," explains Igor. "We believe they learn in clearer, more entertaining and gamified ways. Add to that the immediacy and timing aspects they're used to when something new drops at a place, like Supreme, and we've incorporated all the elements they are accustomed to."
And as for the name, the company explains: "We started with Quants -- people who integrated quantitative analysis into the investment world -- and after some time we came up with Qooore. It sounds cool, it's catchy and still has some resemblance (even though very minor) to Quant."
Still in its infant stages compared to most of the companies we recognize, Qooore is focusing on company growth. Its team is Russian-speaking but it sees itself as a global firm, with some of the staff located in Moscow, Amsterdam and San Francisco.
But the founders are quickly gaining enormous popularity and good will because of their authentic devotion to educating young investors.
In fact, they recently took a very novel and entertaining approach to such education, creating a satirical app called "Robin Who -- Robbing You," to drive home the point that true "democratization of the stock market was only rooted in knowledge and education."
"Robinhood, whose motto is 'democratize finance for all,' halted purchases for GameStop and other stocks on Thursday. Qooore has a different perspective on the issue. The situation with stock markets at the moment is highly intriguing. Robinhood's actions were highly unethical and led to strong division between the hedge funds and stock players. Their message was that they want to inform their users. Qooore wants to change the scene and instead of informing their users, they want to educate them."
Bill Maher: 'Real Time with Bill Maher'
Though we set out to honor and recognize those leaders this month who add to the all-important base of knowledge in this world, we also recognized that sometimes the truth can be lost in all that information out there if there is nobody to add some careful critique of it. That's what makes those who help us to examine all of that info being shot at us in the media that much more important.
The "politically incorrect" style and substance presented by comedian and satirist Bill Maher remains his most defining characteristic even though his show by that name is no longer on the air. Reminding his audience that his show is comedy, not news, nonetheless he expertly uses the forum to point out what he sees as the absurdities and hypocrisies in the world we live in, giving people a more critical view of the news so they can, ultimately, find the truth for themselves.
Bill is steadfast in telling the truth as he sees it even when that ruffles feathers. Arguably, his most controversial statement was in reference to the infamous September 11, 2001, attacks on the World Trade Center: "We have been the cowards, lobbing cruise missiles from 2,000 miles away," he declared boldly in an episode of "Politically Incorrect." "That's cowardly. Staying in the airplane when it hits the building, say what you want about it, it's not cowardly."
In the firestorm that followed, major sponsors of the show pulled their ads and some TV stations stopped airing his show. The following year, ABC cancelled his show. Ironically, six days after the show's final episode, the Los Angeles Press Club gave Bill its highest honor, the President's Award, for "championing free speech."
"All I did was tell the truth," Bill said at the time. "That's what the whole show is about! And if "Politically Incorrect" has to go down for it, so be it!"
The next year, however, saw the launch of "Real Time with Bill Maher," which runs on the same format and which is currently in its 18th year on HBO.
Maher attended Cornell University, graduating with degrees in English and history. His study of history seems to have well-prepared him to appreciate cause-and-effect in current events that he mines for comedic impact.
During his time at Cornell, he took a stab at stand-up comedy, debuting his routine in a Chinese restaurant in Paramus, N.J. Success there led to a regular gig at Catch a Rising Star in New York City, where he eventually became a regular host and caught the eye of a scout for "The Tonight Show Starring Johnny Carson" for the first of many appearances on the show. He also appeared on David Letterman's show as well as numerous other TV programs, where he made a name for himself by saying a whole lot of what others were afraid or reticent to say.
Comedy Central offered him his own talk show in 1993, which he developed as a roundtable discussion on current events led by his brash, opinionated style of debate. "Politically Incorrect" premiered to critical acclaim and attracted major celebrities as well as politicians and pundits. In 1997, the show moved to ABC, where it aired to continued success until Bill's 911 controversy.
In 2003, Bill became the host, co-producer and co-writer of "Real Time with Bill Maher." And, just as he had on "Politically Incorrect," Bill begins the weekly hour-long political comedy talk show with a comic opening monologue based upon current events and other topical issues. He proceeds to a one-on-one interview with a guest, either in-studio or via satellite. Following the interview, Maher sits with two or three panelists -- usually pundits, authors, activists, actors, politicians and/or journalists -- for a discussion of the week's events.
While he is hardly alone in presenting politically based comedy, he makes it clear that his goal is to offer more than entertainment value. As he once explained, in reference to Jon Stewart and Stephen Colbert, "I'm not even sure that they are getting at the truth. I mean, just because you're on the side of the liberals doesn't make it true.
"People are lazy. And I'm talking about media people, too. So, they're very insecure about what's the right answer, and if someone with confidence gives an answer, and it seems right and people are applauding, they all flock to it. It's a sad state of affairs when the people who are supposed to be separating truth from fiction themselves don't know what it is. It's like having a bad teacher in school. If the teacher doesn't know, then the kids can't know. And if the media isn't up to their job in delivering the news, then the people are not going to be well-informed."
Bill's guests on "Real Time" span the political spectrum, and a defining attribute of his show and his style is his ability to engage in intelligent discourse even with those whose views are diametrically opposite his own.
Take his inviting to his show the ultra-right wing and then-incendiary public figure Milo Yiannopoulos in 2017. As Dave Itzkoff, culture columnist for The New York Times, reported: "Yiannopoulos accepted, despite protests from some commentators and fans. The appearance on Maher's show harmed Yiannopoulos's career due to comments in the interview in which he seemed to express sympathy toward perpetrators of child sexual abuse. In the days following the interview, Yiannopoulos had his invitation to speak before the 2017 Conservative Political Action Conference, as well as a book deal with Simon & Schuster, cancelled. Yiannopoulos subsequently resigned as an editor at Breitbart News."
Itzkoff concludes that anecdote with a statement by Bill that re-emphasizes how important he feels it is that people have access to knowledge in order to determine truth. "When asked whether Yiannopoulos's interview on his show was among the causes of his resignation, Maher concurred, saying, 'As I say, sunlight is the best disinfectant. You're welcome.'"
Ultimately, Bill's goal and process is to use his forum not to keep ideas or people out but to inform. Unswayed by controversy, he rallies for that cause unabashedly in his efforts to say and reveal what he believes is the truth, even when it may be disagreeable or go against the grain of popular sentiment, such as with his criticism of the recent increase in censorship of commentary and thought.
"I remember watching movies about the '50s and the blacklist era, when people would whisper that you were a communist. And all it took was somebody informing on you and saying … they saw you at a rally or at some peace march. And you were branded, and your career was over. Or you were on the blacklist."
Such an educated and historically relevant perspective on what's happening is not just accurate, it's masterful and important. He goes on to say what so many are thinking but probably would never say.
"People go to parties now, and they … don't want to talk. They're like, 'Can I talk? I don't know your girlfriend. She might be woke.' Really. I'm not making this up. This informant thing -- it's not just what you do, it's what you don't report? That's another way the goalpost moved."
To Bill's credit, he continues to promote a far better way of propelling the wisdom and knowledge of humanity forward -- by revealing rather than censoring it.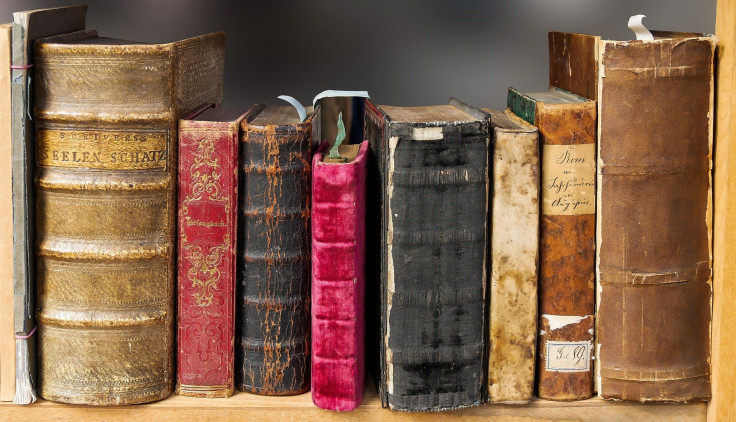 Joe Rogan: 'The Joe Rogan Experience'
Joe Rogan is an actor, comedian, MMA commentator and television and podcast host, formerly the face of "Fear Factor" and currently the host of "The Joe Rogan Experience." He boasts an absurdly large following of more than 100 million listeners, and last May, he reached a blockbuster exclusive deal with Spotify reportedly worth more than $100 million.
However, that's not why he's on this list. It's the depth of his interviews and interview subjects, as well as the fervent and unfettered curiosity he exhibits on behalf of his listeners, that earned him a spot.
He is sincerely addicted to knowledge and spreading it to his listeners and to a whole lot of people who may never be able to ask questions of the cavalcade of thinkers he has on his show. Furthermore, he does his best to expose either their knowledge or their lack of it.
"People for the most part can smell lies," explains Joe, and that belief is an innate aspect of his interview style.
Joe made a name for himself through his honest, audacious and deeply probing interview style, not to mention an unusually deep bench of diverse guests and topics over the last decade. From famous athletes, U FC fighters, stand-up comedians, A-list actors and politicians to more obscure conspiracy theorists and game-changing entrepreneurs, authors, scientists and enlightened thinkers, he explores everything from the existence of aliens to psychedelics to political theories and everything in between. He is often referred to as a modern media intellectual, in spite of his irreverent and often crass tone, because all his interviews and his rhetorical style seems to inherently be focused on helping his listeners learn more so they can be better -- because he really loves doing that!
"It's very important to help people figure out how to manage life," Joe insists, "to help people figure out how to think, help inspire them, help show them what can be gained from setting goals and achieving them and that excellent feeling -- and that becomes contagious."
Joe's shows and interviews are long -- sometimes up to three hours of intense questioning and discussions - and rooted in Joe's authentic investigation aimed at exposing and presenting as much detail and knowledge as he can dig out of the subject and the topic. He authentically wants to know all he can about his guests and life in general, realizing that we are all just trying to know all we can about life.
Explains Joe, "Here's the craziest thing about life, this is the thing that nobody really considers: You know as much about what life is all about as anybody who's ever lived, ever. That's the craziest thing about us. We're all just kinda wandering through this, going, 'You know what you're doing?' 'Yes.' 'Oh, I do, too. I know what I'm doing.' 'Okay. Good, then.' But really, no one has a clue."
Consequently, it's no wonder why it's pretty hard to tell which side of an argument or guest he takes when it comes to his interviews, except when one side fails to provide or present a substantive argument, in which case he usually lambastes them for not knowing what they are talking about yet still letting them talk hoping to find out whatever they do know.
To our way of thinking, the only thing better than Joe's deep dives is his uncanny ability to get fans to love and want more of it, flying in the face of the pervasive media mindset nowadays that the average American isn't smart enough or tolerant enough to read, watch or listen to in-depth interviews (a belief we heartily disagree with here at IBT's Social Capital, by the way).
All of that that doesn't mean he has not "fucked up," in his own words. Last year, after wildfires ripped across the Western U.S., he correctly observed there had indeed been an arrest, an item somewhat underreported in the mainstream news, but he incorrectly reported claims about the number and nature of those arrests being attributed to left-wing activists. He quickly and vehemently owned up and apologized about it, admitting, " I fucked up … and said that people got arrested lighting fires in Portland. That turns out to not be true. I was very irresponsible not looking into it before I repeated it … I read one story about a guy getting arrested for lighting fires that turned out to be true, but the other shit I read about people getting arrested for lighting fires in Portland was not true. I repeated it without looking into it and it was a really fucking stupid mistake that won't happen again."
As unrefined and raw as it was, the admission was admirable, as it was indicative of his attention to and obsession with accurate knowledge and disseminating it for the good of all. With his following and his pay check, he didn't need to do that. But his devotion to finding and disseminating the whole story personally demanded it from him.
Finally, what makes Joe the ideal Social Capital honoree is, his intellectual curiosity and his thirst to find and deliver knowledge is rooted in a desire to improve our collective human plight, and for all the right reasons.
Or, as Joe has summed it up, "In all my travelings, all my life adventures, I have to say I still don't know what life is, absolutely no clue, and it is a subject that is constantly on my mind … One thing I do know for a fact is that the nicer we are to our fellow human beings, the nicer the universe is to us."
Long live that idea -- and the Social Capital it produces.
© Copyright IBTimes 2023. All rights reserved.