PR Experts Weigh In On Sean Hannity's Future At Fox News Following Seth Rich Report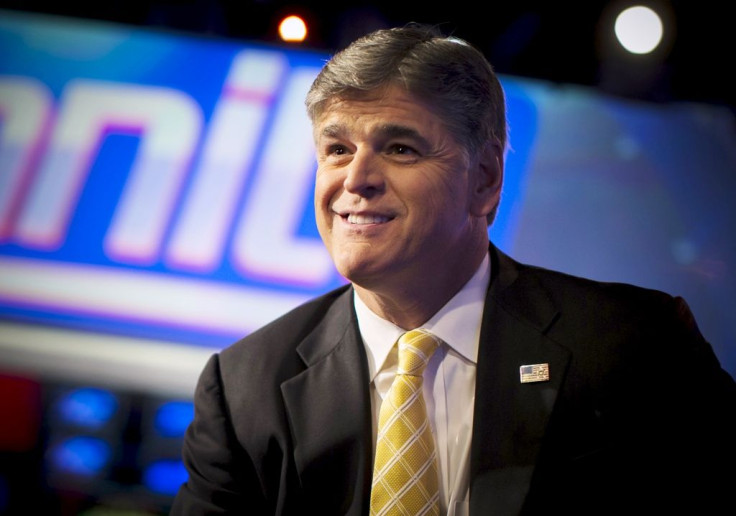 Amid reports of advertisers pulling their sponsorship from Sean Hannity's program on Fox News, rumors continue to circulate about the television personality's future at the network. After Fox News retracted a story that dealt in a conspiracy theory around the murder of 27-year-old Democratic National Committee (DNC) staffer Seth Rich — who was shot in the back in Washington D.C. last July — many have openly wondered whether Hannity will face a similar fate as that of his former colleague Bill O'Reilly.
Hannity latched onto the conspiracy theory that Rich was murdered in retaliation for leaking thousands of emails to WikiLeaks. None of the information reported by Hannity was corroborated or fact-based, and Rich's parents issued a request Tuesday that pundits "stop politicizing our son's murder." Fox News retracted the story, with the network writing in a statement Tuesday that the report "was not initially subjected to the high degree of editorial scrutiny we require."
So where does this leave Hannity? PR experts are split.
Read: Sean Hannity Conspiracies: 7 Theories Promoted By Fox Host
Debra Caruso Marrone, owner of New York-based media relations firm DJC Communications, told International Business Times by email that she predicts Hannity will see a "dramatic" fall from favor amid a changing culture at Fox News. While she does think that Hannity will be able to come back from the public-relations storm currently plaguing his brand, she acknowledges the network's shift as "less tolerant of extreme conservative viewpoints and less forgiving of a former acceptance of stretched facts and, in this latest case, actual falsehoods."
Howard Breuer, a former journalist and co-founder of Cavalry PR, a national PR and crisis management firm, told IBT that Hannity was simply "doing what Fox pays him to do and what many viewers tune in for, which is to discuss stories of interest to a conservative viewership." He continued, "This particularly volatile story — a conspiracy theory that operatives for the DNC committed a retaliation murder — attracted the ire of a faction of America that's trying to help keep the media honest and careful during a very polarized, confusing and chaotic time."
Read: Sean Hannity's Endorsement Of Seth Rich Murder Conspiracy Theory Costs Him Several Advertisers
"Whether he keeps his gig for many years or is circling the drain at Fox depends on his behavior." If he loosens his grip on unsubstantiated conspiracy theories, said Breuer, "he'll probably be fine," Breuer said.
David Yonkman, founding Principal at specialized public relations firm DYS Media, LLC, agrees. "Hate to break it to the over-zealous progs, but Sean Hannity ain't going anywhere," he told IBT, adding that losing several advertisers is "hardly enough to force him off of the air."
In two statements to IBT Monday, a Fox News spokesperson said Hannity has its "unequivocal support." In response to allegations that Hannity's vacation this week came conveniently at a time when Fox News may be feeling pressure from its advertisers, a spokesperson said, "Like the rest of the country, Sean Hannity is taking a vacation for Memorial Day weekend and will be back on Tuesday. Those who suggest otherwise are going to look foolish."
© Copyright IBTimes 2023. All rights reserved.