President Obama Will Visit Cuba In March, Sources Tell ABC News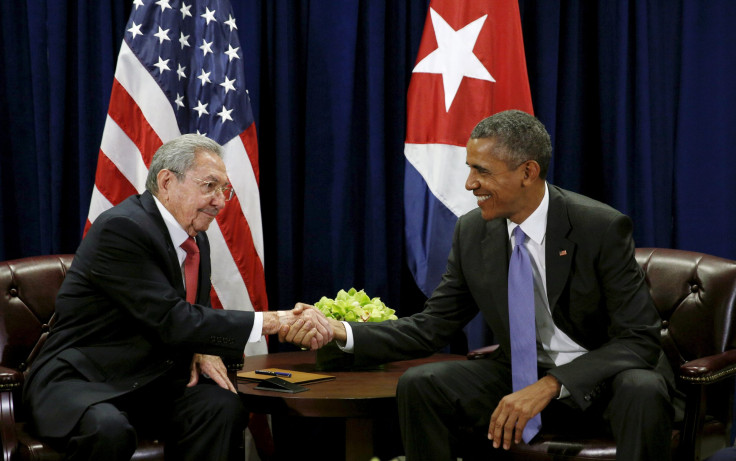 President Barack Obama is reportedly planning a trip to Cuba for March 21-22 before he flies to Argentina, say sources with knowledge of the plan, ABC News reported Wednesday. The trip would mark the the first time in more than 80 years that a sitting U.S. president will visit the country; the only other sitting U.S. president to make the trip was Calvin Coolidge in 1928.
The announcement is expected to come Thursday from a National Security Council official at a White House briefing, ABC News reported.
In December 2014, Obama and Cuban President Raul Castro moved to re-establish diplomatic ties; embassies were reopened in Havana and Washington, D.C., and the U.S. removed Cuba from its list of state sponsors of terrorism.
The move is expected to draw backlash from Republican presidential candidates and during a Republican town hall event Wednesday night, moderator Anderson Cooper questioned GOP candidate and Florida Sen. Marco Rubio on whether he would go to Cuba.
"Not if it's not a free Cuba," said Rubio, who is one of two Cuban-Americans in the running for the GOP presidential nomination in 2016, Yahoo Politics reported.
© Copyright IBTimes 2023. All rights reserved.