Prince Harry Accused By Royal Fans Of 'Copying' Prince William's 2021 Speech
KEY POINTS
Prince Harry talked about seeking "solace" in Africa after Princess Diana's death and finding a "soulmate" in Meghan Markle in his U.N. speech
Some royal fans claimed that parts of his speech seemed very similar to phrases Prince William used in a 2021 speech
Other royal fans came into Prince Harry's defense, pointing out that the brothers have similar life experiences
Prince Harry is being accused of stealing ideas for his speech at the United Nations General Assembly from one of his older brother Prince William's past speeches.
The Duke of Sussex gave a poignant address at the U.N. headquarters in New York City Monday as he and Meghan Markle marked Nelson Mandela Day. In addition to speaking about the late South African leader, Prince Harry talked about how he "sought solace" in Africa following the death of his mother, Princess Diana, and found a "soulmate" in Markle.
"For most of my life, it has been my lifeline, a place where I found peace and healing time and time again," Prince Harry said of Africa in his keynote speech, according to People. "It's where I felt closest to my mother and sought solace after she died and where I knew I had found a soulmate in my wife."
However, some royal fans suggested that parts of Prince Harry's speech seemed very similar to phrases Prince William used in his speech for the opening ceremony of the General Assembly of the Church of Scotland in 2021.
"And in the dark days of grief that followed, I found comfort and solace in the Scottish outdoors," the Duke of Cambridge said while talking about his mother's death. "It was here in Scotland, 20 years ago, that I first met Catherine. Needless to say, the time when you meet your future wife holds a very special place in your heart."
Due to this, a number of Twitter users accused Prince Harry of copying his brother's speech.
"Prince Harry just copied and pasted Prince William's 2021 Church of Scotland Speech," one person tweeted alongside clips of Prince William's and Prince Harry's respective speeches.
"Prince Harry copied the format of this speech of Prince William's too," a second user claimed.
"That's two of Prince William's speeches plagiarized for this event. #ForShame," a third person opined.
"I knew I'd heard that before. It isn't the first time that he has copied William. Years ago, William said that he was angry at all these people wailing at his mother's funeral because she was his mother and they didn't know her. Years later, Harry used his words in an interview," another claimed.
Other royal fans came into Prince Harry's defense, pointing out that the brothers have similar life experiences and that this was not the first time the Duke of Sussex had expressed these sentiments.
"The only thing similar is about Harry finding Meghan, like William found Kate. I don't hear plagiarism, though. It's not like Melania plagiarizing Michelle Obama," one person wrote.
"These sentiments expressed by Harry today had been expressed by him for years. His love of Africa is well-documented. Most people have cities, countries or continents that give them feelings of happiness, peacefulness or security," a second user added.
"They both, just like you, experience family trauma in their way. They both said the same thing but in different ways. Their mother will always be talked about!" a third person wrote.
Prince Harry's speech, in which he also mentioned climate change, the war in Ukraine, the pandemic and the "rolling back of Constitutional rights in the United States," also received a lot of praise on social media.
"The Duke of Sussex delivered a powerful and moving statement at the U.N. in New York today," one person tweeted. "It showed that he is always in touch with people on the ground to understand their challenges, especially in Africa. We salute Prince Harry and wish all leaders come to understand the plight of Africa."
"The best speech by Prince Harry on Mandela Day," another commented. "It is captivating and motivating for Africans."
Following their appearance at the U.N., Markle was spotted out to lunch with her friend and activist Gloria Steinem.
Prince Harry and his wife also had dinner with friends at Locanda Verde in lower Manhattan Monday night.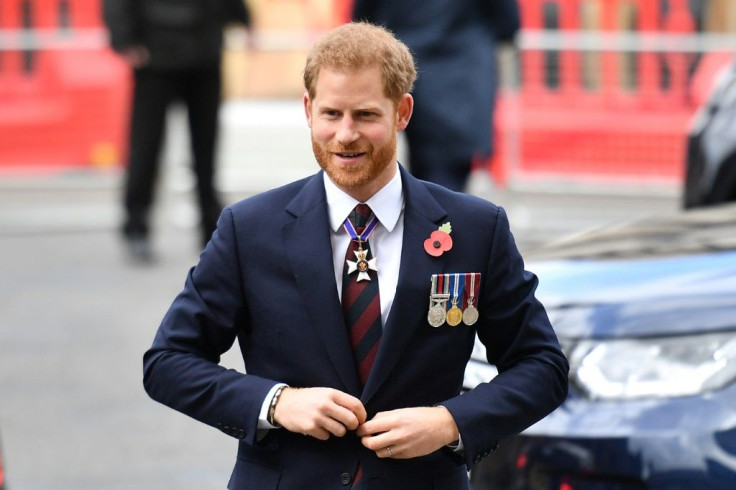 © Copyright IBTimes 2022. All rights reserved.
FOLLOW MORE IBT NEWS ON THE BELOW CHANNELS