Prince Harry Invades His Own Family's Privacy: Columnist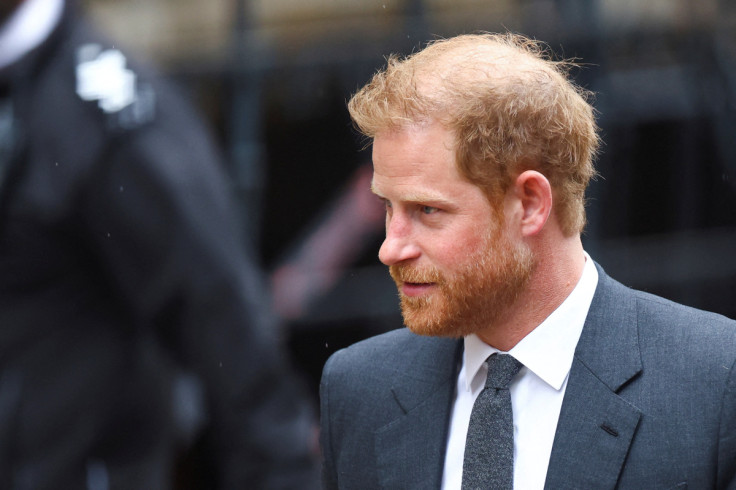 KEY POINTS
Prince Harry faces two court battles this week over his immigration visa in the U.S. and a phone hacking in London
Columnist Miranda Devine claimed Prince Harry had been despondent about the paparazzi and privacy issues
However, Devine alleged that Prince Harry had also broken his family's privacy in the last three years
Prince Harry is allegedly breaking his own family's privacy.
Australian New York Post columnist Miranda Devine appeared on Fox News's "The Story with Martha MacCallum." During her guest appearance, they talked about the Duke of Sussex's royal battle.
Prince Harry faces two court battles this week, one in the United States over his immigration visa and another in London, where he is set to testify for the phone-hacking case against Mirror Group Newspapers. MacCallum asked Devine about her take on the issues.
"On two sides of the Atlantic, we have Prince Harry basically fighting court battles," she explained. In [the] U.S., it's a bit trivial, it's basically the Heritage Foundation trying to have the federal government open Prince Harry's immigration visa to see if he may have lied on the visa application about past drug use, which he admitted to in his memoir. More importantly, is this case that he is bringing in the United Kingdom, actually several cases, but the one this week is against Mirror Group Newspapers."
Devine spoke about Prince Harry's allegations against the newspapers and how he allegedly did the same to his family.
"He said that they invaded his privacy between 12 and 27 years ago on numerous occasions illegally. And look, I think the world will be extremely sympathetic to Prine Harry because of what happened to his mother, Princess Diana, when she died in France in a car crash, supposedly when she was being followed by paparazzi. And Harry obviously has been despondent about paparazzi and privacy," she continued.
"But the fact is, in the last three years, he has been invading the privacy of his own family — the royal family — in the most egregious and appalling way, including claiming that a senior royal made some inappropriate comment about the color of his and Meghan's future children and that was saying that somebody in the royal family was racist."
Devine seemingly disapproved of how Prince Harry attacked the members of the firm by sharing what were supposed to be family matters in his previous interviews and the memoir "Spare." The columnist called the whole ordeal "ugly."
"It was a disgusting thing to do, particularly when the Queen and [King] Charles put so much credence on the Commonwealth countries, a lot of which in Africa," she noted. "They've spent a lot of time on outreach there. It was a very damaging lie to make. And Harry just spills the dirty laundry about his family and his relationship with his brother and Meghan's relationship with Kate, his sister-in-law. It's really ugly."
International Business Times could not independently verify the claims.
An anonymous source told The Sun that the Sussexes were done with doing interviews and books. However, not all were convinced.
Royal commentator Kinsey Schofield claimed to Fox News Digital that they are "nowhere near done" with the royals. Former BBC journalist and royal correspondent Michael Cole also speculated that the report was likely untrue.
"What has changed is their tactics," he said on TalkTV. "They've decided, or it's been decided for them, that there's no future in continuing to mock and deride and undermine the institution of monarchy, and that's because of three very powerful letters WME, a hugely influential talent agency, who has taken on the Sussexes as clients."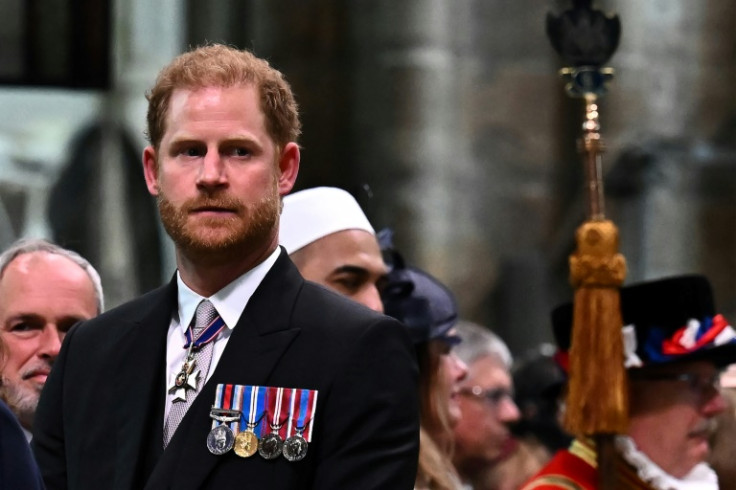 © Copyright IBTimes 2023. All rights reserved.