Prince Harry Biographer Thinks Royal Is 'Very Scared' Of Wife Meghan Markle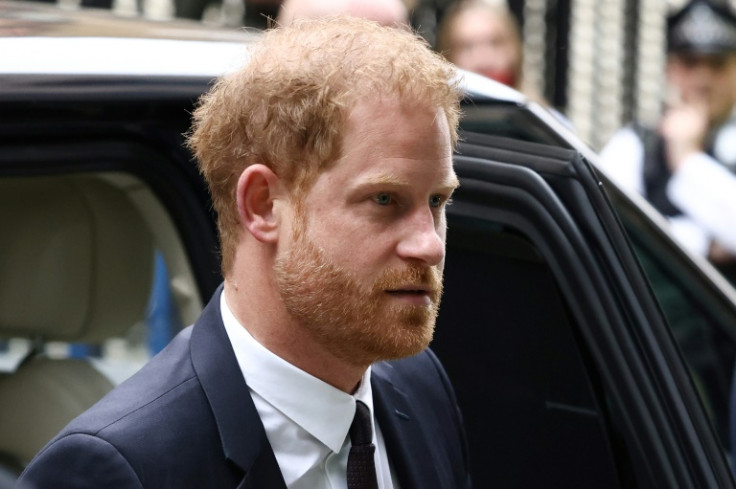 KEY POINTS
Angela Levin, a biographer of Prince Harry, said she was "sad" for him because he doesn't look happy in California
The royal expert claimed that Meghan Markle "squashed" out all of the qualities Levin liked about Harry
Levin said she thinks Prince Harry looks "more like a servant" than an "equal" when he's with Markle
Prince Harry's biographer has suggested that the royal appears "afraid" of his wife, Meghan Markle.
Angela Levin, who reportedly "accompanied the prince on his royal duties for a year and was granted privileged access to his home in Kensington Palace" to write her 2018 book "Harry: A Biography of a Prince," made the claim during a recent interview with GB News host Mark Dolan.
Dolan asked the royal expert about how she thinks Prince Harry is doing now, claiming that the Duke of Sussex "just doesn't look happy" more than three years after quitting royal duties and relocating from the U.K. to California.
"No, [he doesn't look happy]," Levin replied. "Well, it's been very sad for me because I spent 15 months with him, and I got to know him very well and I adored him. I thought he was terrific. He had so many good qualities, and he was very good with people who had damaged themselves. And [Markle's] just squashed everything out of him."
Levin went on to speculate on Prince Harry and Markle's marriage, claiming, "I think he's very scared of her. I think he doesn't know what to do."
International Business Times could not independently verify this claim.
Asked why she thinks Prince Harry is allegedly fearful of his wife, Levin suggested that Prince Harry seemed to act "more like a servant" than a husband around Markle when they're in public.
"It's very interesting small things like if she's coming out of a car somewhere, he rushes out from the other side and comes around. They've got people all around them to do that. He looks very, very tense, [and] he's got to open the door. If she goes somewhere, [he will] quickly open the door or be there with her or step back," Levin claimed. "If you watch, he's more like a servant than he is an equal."
"She also actually holds him so tightly with one hand and the arm with the other hand, so he can't move more than a few inches away from her," the royal biographer claimed.
Dolan also noted that Markle once publicly refused to kiss Prince Harry, which he and Levin both described as "humiliating."
In April, the couple enjoyed a night out and watched a game between the Los Angeles Lakers and the Memphis Grizzlies at the Crypto.com Arena in Los Angeles.
At one point, they were shown on a "kiss cam," and Prince Harry appeared game to participate in the kiss cam tradition, turning to his wife and leaning in for a kiss.
But Markle just laughed and turned her face away before giving Prince Harry a playful tap on the arm.
Levin's comments came after British journalist and author Petronella Wyatt likened Prince Harry to an "actor" who is pretending to be happy with his life in California.
"He's trying so hard to look happy," Wyatt claimed. "He's a bit like an actor on a stage, pretending to be a happy person or a drunk. It isn't quite right. It's a bit exaggerated."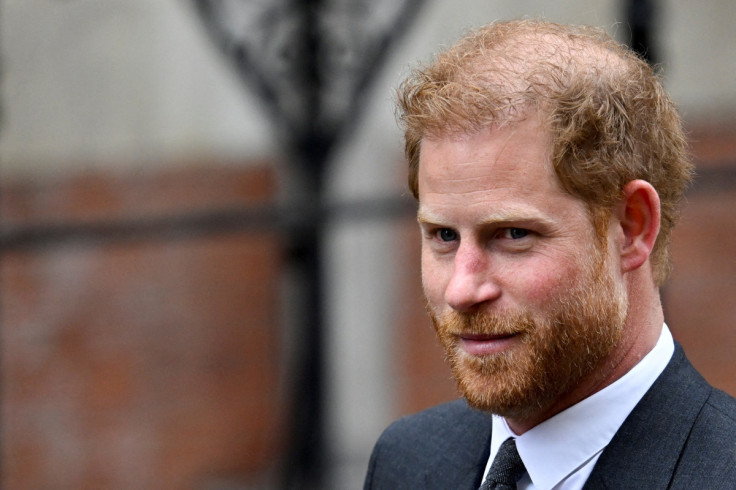 © Copyright IBTimes 2023. All rights reserved.