Prince Harry, Meghan Winning Award 'Doesn't Matter,' Netflix Doc Was 'Disgraceful': Royal Commentator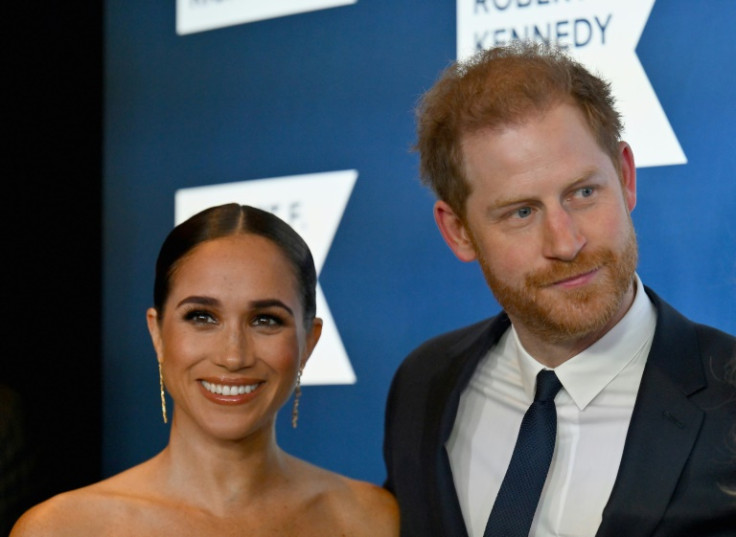 KEY POINTS
Prince Harry and Meghan Markle's Netflix docuseries is nominated at the 2023 HCA TV Awards
Richard Eden said the docuseries "did so much damage," including to the couple's reputations
Kate Mansey said she wasn't surprised the project was nominated for an award
Prince Harry and Meghan Markle are up for an award for their hit Netflix docuseries, but some royal commentators think the project did more harm than good to them.
Kate Mansey, assistant editor at Mail on Sunday, and Richard Eden, Daily Mail's diary editor, recently joined host Jo Elvin on the "Palace Confidential" podcast. They discussed, among other things, the docuseries "Harry & Meghan" being nominated for best-streaming nonfiction series at the 2023 Hollywood Critics Association (HCA) TV Awards.
Elvin asked Eden about the royal family's potential reaction to the Duke and Duchess of Sussex possibly winning an award for the bombshell docuseries.
"I'm sure they're the same as me. Frankly, it doesn't matter if it wins this award or if it wins other awards. That series was disgraceful," Eden replied.
The journalist explained, "Sure, [Prince Harry and Markle] may have gotten their 30 pieces of silver from Netflix, but it has damaged relations with the royal family beyond repair. It did so much damage to everything, to their reputation. Yes, it was an interesting program that everyone watched, but I can't see how it's benefited them in the long term at all."
Mansey also said that though she wasn't surprised that the series was nominated for an award, she doubted that it did the couple's reputation any good.
"Lots of people watched that show. ... Everybody watched it and tuned in to see. It was this huge kind of TV highlight. I'm not surprised it's nominated for an award," Mansey said. "I expect [it] to probably win many awards because it was so popular."
"But you do wonder, despite all that success on paper, whether it's done them any good in the long run because, for me, I remember that one excruciating scene where they're sitting on the sofa and Meghan recreates the very low curtsy that she gave to her then-fiancé's grandmother, Queen Elizabeth II, and Harry sitting next to her sort of looking quite awkward," she continued.
According to Mansey, that scene in the docuseries "just stays with" her.
"Sometimes there are moments in these programs that just stay with you, and that's what people become remembered for. They can win all the awards they like, but has it done their reputation [and] their standing any good? I think time will tell," the journalist added.
When it premiered in December 2022, "Harry & Meghan" had Netflix's biggest documentary debut week in the history of the streaming service.
Prince Harry and Markle's six-part docuseries became the platform's second-most-watched documentary ever, according to Sky News.
While "Harry & Meghan" failed to score any Emmy nominations, it is up for the 2023 HCA TV Award for best streaming non-fiction series alongside Eugene Levy's "The Reluctant Traveler," Rainn Wilson's "Geography of Bliss," Jeremy Renner's "Rennervations," Apple TV's "Prehistoric Planet," and Disney's "The 1619 Project."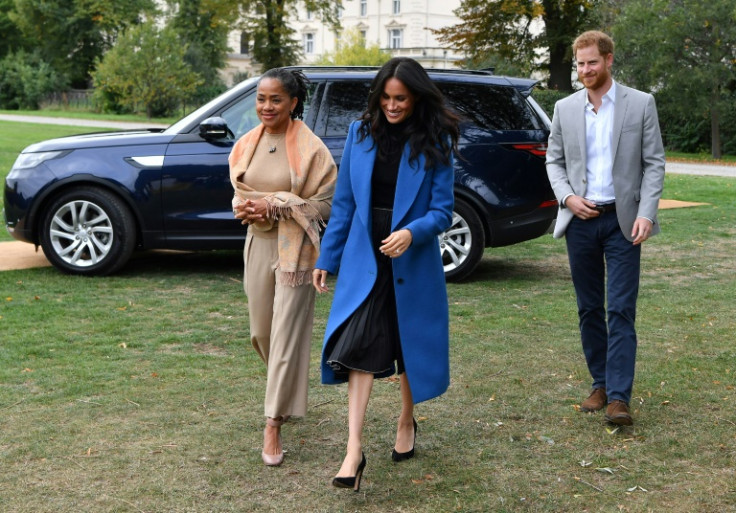 © Copyright IBTimes 2023. All rights reserved.