Prince Harry Not A Fan Of Celebrity Lifestyle With Meghan? Royal Expert 'Not Buying It'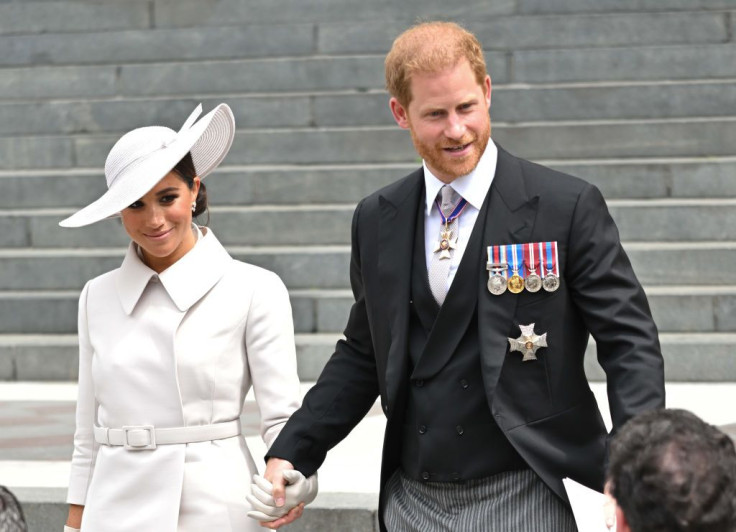 KEY POINTS
Brand expert Rochelle White claimed Prince Harry is planning to take a step back from the entertainment industry
Royal expert Kinsey Schofield said she does not believe Harry is pushing back on celebrity life
The podcast host claimed Harry "has pursued the entertainment business through the women he's dated"
Prince Harry appears to love the celebrity life, a royal commentator has claimed.
During an interview with GB News host Mark Dolan, Kinsey Schofield, host of the royal podcast "To Di For Daily," shared her thoughts on recent claims that Prince Harry wants to walk away from Hollywood and the celebrity life.
Schofield suggested that Prince Harry's interactions and friendships with various stars over the years seem to indicate the opposite of what the report claims.
"Mark, I'm calling garbage on this story," Schofield commented. "I don't think that this story is even remotely true. I want to throw it back. I want you to think about those photos, those famous photos of Prince Harry with P. Diddy and Kanye West, Ellie Goulding [and] Idris Elba. Idris Elba D.J.'d his wedding. You cannot tell me that Prince Harry does not love the celebrity lifestyle. You cannot tell me that Prince Harry is pushing back on Hollywood and celebrity."
Aside from posing with celebrities at events and inviting some of them to his 2018 wedding to Meghan Markle, the "R is for Revenge Dress" author pointed out that the Duke of Sussex had been romantically linked to a number of celebrities before ultimately marrying an actress.
"He dated an actress. He pursued an actress. He dated Caroline Flack, God rest her soul. You know, this is a guy that has pursued the entertainment business through the women he's dated. I'm sorry, I'm not buying it, Mark. I just don't think that this is a legitimate story," Schofield told the host.
The discussion came after culture and brand expert Rochelle White spoke with Mirror U.S. about Prince Harry's alleged plans amid rumors that the Duke and Duchess of Sussex are rebranding.
White claimed that the prince is "planning to take a step back" from his and his wife's joint career moves in the entertainment industry as he "has never really wanted to be in the spotlight."
"I feel that this is pretty much on brand for him," she claimed. "Meghan is used to being in the public eye before she even got with Harry, and I feel that out of both of them, she is the one that everyone would want to speak to and work with."
The brand expert also suggested that Prince Harry was happily "letting his wife become a celebrity" because he reportedly had other desires.
"Looking at past behavior, I feel that Harry has never been a fan of the 'celebrity life,' and I can see him working and doing things that mean more to him and that he enjoys," she claimed. "He's been open enough to make that clear, and I don't want to say he will be doing passion projects, but I don't think it will be far from it."
International Business Times could not independently verify the claims.
This comes after Page Six reported that Prince Harry is potentially planning to return to Africa to film a new documentary for Netflix.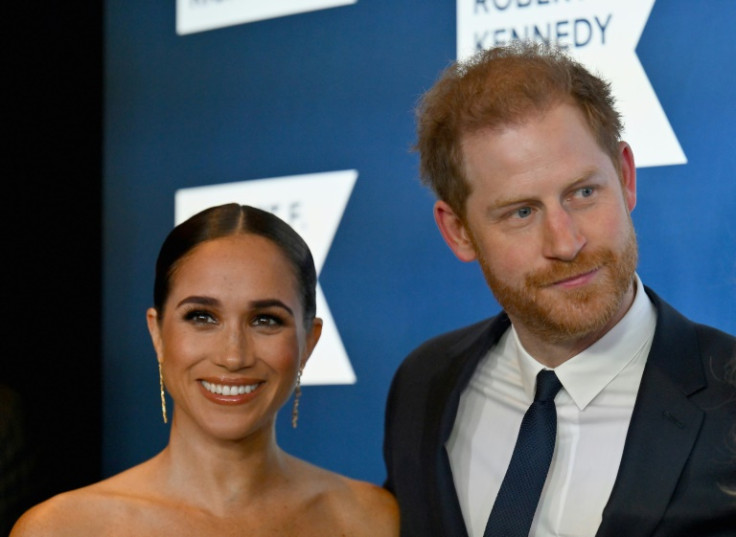 © Copyright IBTimes 2023. All rights reserved.