Prince Harry Let Down Royal Family By Being 'Not Enough Prince'
Prince Harry recalled the incident when he let down the royal family by being "not enough prince."
The Duke of Sussex had been involved in a number of scandals before he met and married Meghan Markle. At present, Prince Harry is a loving husband and a doting father.
In a past interview, Prince William's brother recalled an incident when he let down the royal family. Prince Harry was referring to his 2012 scandal when he was photographed wearing nothing but a wristwatch and a necklace in a hotel in Las Vegas following a game of strip billiards with his friends.
"That was a classic example of me probably being too much me and not enough Prince," Prince Harry admitted in the 2014 ITV documentary "Prince Harry at 30."
"I probably let myself down, my family down and other people down, but at the end of the day it was a private area and there should have been a certain amount of privacy someone should expect."
Last Saturday, Prince Harry and Markle joined the other members of the royal family for Trooping the Colour. The Duke and Duchess of Sussex shared a carriage ride with the Duchess of Cambridge and Duchess of Sussex during the parade.
However, according to body language expert Judi James, there was tension during their ride and it was apparent in Middleton's body language. Prince William's wife's self-diminished posture, pulled arms into the side and clasped hands in the lap suggested "inner tension."
An expert also said that Prince Harry didn't look "too happy" during the sighting, probably because he lacked sleep. Prince Harry and Markle just welcomed their son baby Archie Harrison Mountbatten-Windsor last month and are still adjusting to parenthood.
However, days after the event, Prince Harry sported a dapper appearance when he showed up at a fundraising concert benefiting his charity Sentebale. The new dad looked dashing in his sharp outfit, a navy suit jacket, white shirt and gray pants.
Prince Harry's wife Markle wasn't there to accompany him. However, the event was star-studded. Among the celebrities spotted at the concert were actor Tom Hardy, actress Rosamund Pike and pop singer Rita Ora.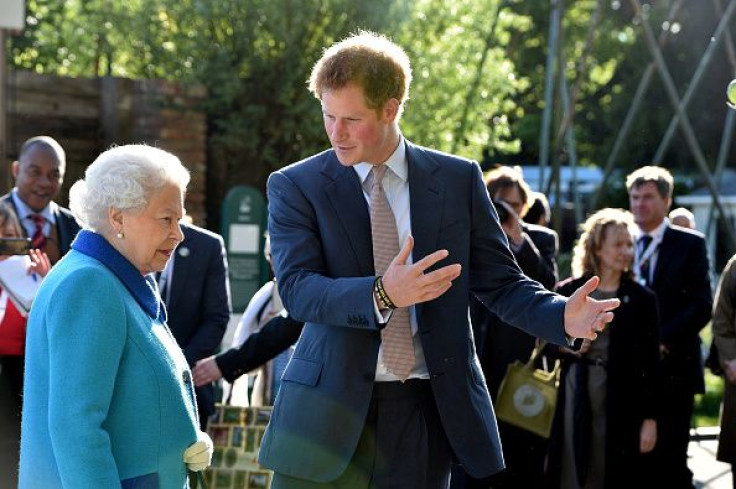 © Copyright IBTimes 2023. All rights reserved.