Prince Harry, Meghan Markle In Crisis Mode, Need To Secure New Opportunities Fast: Royal Expert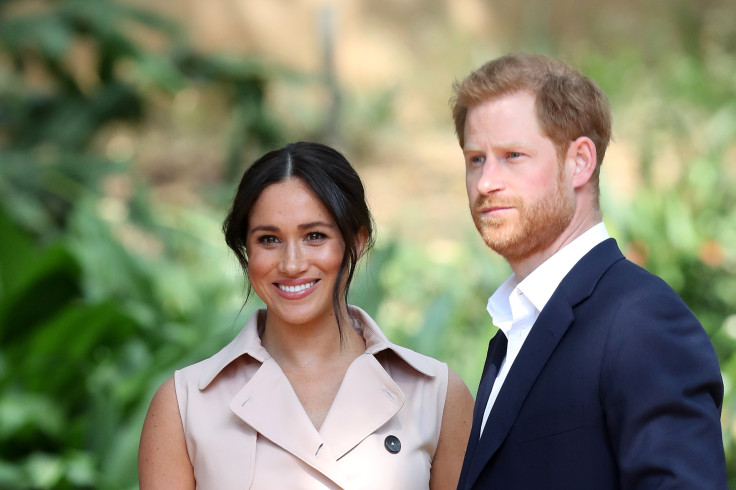 KEY POINTS
Prince Harry and Meghan Markle are reportedly in crisis mode in Los Angeles
The Duke and Duchess of Sussex reportedly need a really good publicist
Kinsey Schofield claimed companies wonder if the Sussexes are worth it
A royal expert weighed in on Prince Harry and Meghan Markle's future after losing the Spotify deal.
Royal commentator and host of "To Di For Daily" podcast Kinsey Schofield appeared on "TalkTV." She weighed in on the Duke and Duchess of Sussex's future after they lost a multimillion deal with Spotify and amid reports that their popularity ratings had dropped.
The "R is for Revenge Dress" author claimed that Prince Harry and Markle's brand is in a "crisis situation." She added that the royal couple needs to "secure some new opportunities," and they should "do it fast."
"This seems like crisis time for the Duke and Duchess of Sussex here in Los Angeles, California. I do imagine, aside from this new agency, they have William Morris Endeavor, whose job it is to secure them lucrative opportunities whether that's in commercials or influencer, you know posts, or you know, they're saying that they're attempting to make Meghan the new Gwyneth Paltrow. They're looking for job opportunities," Schofield said.
"But what Harry and Meghan need right now is a really good publicist to turn everything back around because, you know, polling suggests that Harry and Meghan are at an all-time low universally. Not only in the United States but in the U.K. as well. Between the Spotify dump and the rumors that Netflix is having issues with their content, you know their value has dropped immensely in Hollywood."
When Spotify and Netflix signed the Sussexes many reportedly felt they were worth a lot of money. However, when Spotify cut their agreement for reportedly not being productive enough, they received an intense backlash. Bill Simmons even called them "f—-ing" grifters.
"Now companies are saying 'A' do we even want to work with the Sussexes and 'B' are they worth that much going forward and quite frankly the answer is 'No,'" Schofield explained. "So, they've got to turn this around. They've got to correct the narrative that they're easy to work with, they're not difficult."
International Business Times could not independently verify the claims.
Schofield told "GB News" host Patrick Christys that the Sussexes and Spotify's split only proves that the royal couple is allegedly challenging to work with.
"I think that this is proof that they are challenging," the royal expert claimed. "You saw the BBC come out with that report saying that they would have never shown that Netflix documentary because the editorial was controlled by Harry and Meghan. They're controlling. They're challenging to work with, and that's why they only produced 12 episodes in three years."
Netflix already addressed the rumors that they were also considering cutting ties with Prince Harry and Markle. The streaming giant said they would continue to work with the royal couple.
"We value our partnership with Archewell Productions," a Netflix spokesperson told People. "'Harry & Meghan' was Netflix's biggest documentary debut ever, and we'll continue to work together on several projects, including the upcoming documentary series 'Heart of Invictus.'"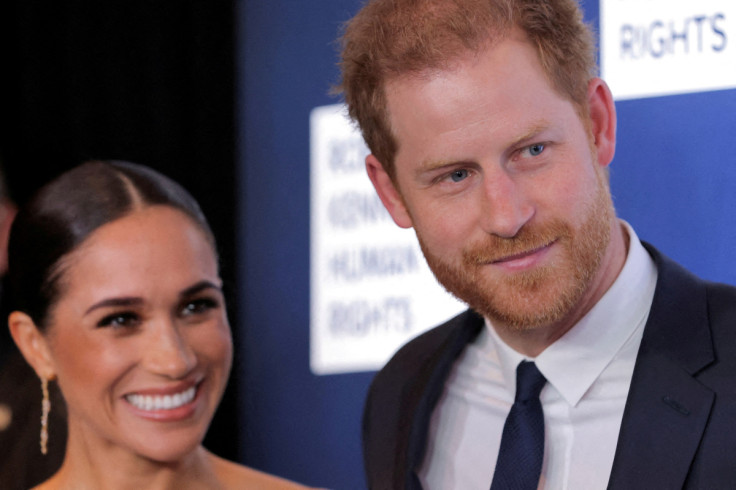 © Copyright IBTimes 2023. All rights reserved.