Meghan Markle, Prince Harry's Spotify Split Prove They're 'Challenging To Work With,' Royal Expert Claims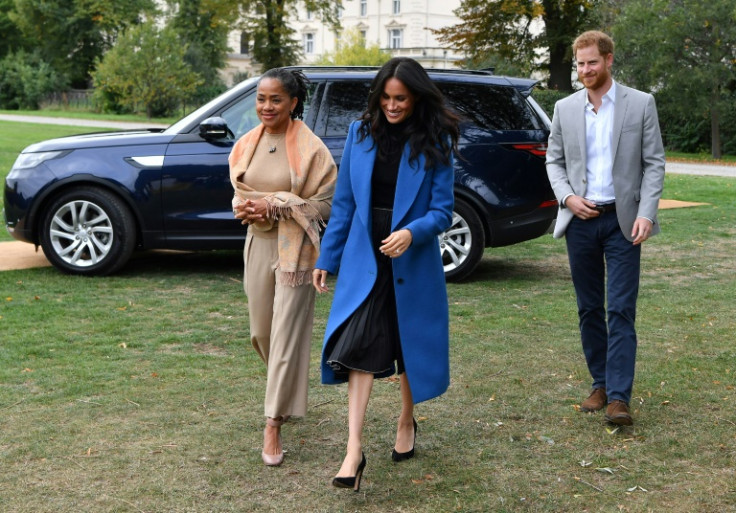 KEY POINTS
Kinsey Schofield predicted that brands may soon avoid working with Prince Harry and Meghan Markle
The royal expert claimed Spotify's decision not to renew Markle's podcast is proof the Sussexes are difficult to work with
The "To Di For Daily" podcast host took a dig at Markle's podcast "Archetypes"
How Prince Harry and Meghan Markle's deal with Spotify ended may show that they are not easy to work with, a royal expert has suggested.
During a new interview with GB News host Patrick Christys, Kinsey Schofield, the host of the royal podcast "To Di For Daily," weighed in on the Duke and Duchess of Sussex and Spotify's recent announcement that they mutually agreed to end their reported $20 million deal.
Schofield predicted that this may make other brands and companies wary of working with the royal couple moving forward. International Business Times could not independently verify the claims.
"I do think that this is not the first time that we've seen Harry and Meghan say that they left on their own terms or this was a mutual agreement. Brands and individuals are going to start cautiously wanting to avoid working with them," Schofield claimed.
She noted that Prince Harry and Markle only produced 13 hours of programming in total on Spotify since signing their deal with the platform in 2020, including 12 episodes of the former actress' "Archetypes" podcast and a December 2020 holiday special.
"I think that this is proof that they are challenging," the royal expert claimed. "You saw the BBC come out with that report saying that they would have never shown that Netflix documentary because the editorial was controlled by Harry and Meghan. They're controlling. They're challenging to work with, and that's why they only produced 12 episodes in three years."
Christys blamed "laziness" for the couple's low output over the past three years.
"I've said this before and I don't mind saying it again: I will do anything for $20 million," he joked.
Schofield noted that Prince Harry was initially expected to be doing a podcast alongside his wife, but he only did the holiday special. She also took a dig at Markle's podcast.
"The original arrangement was that Harry and Meghan were going to be podcasting for Spotify. We got one episode. It was a Christmas special with Tyler Perry and Elton John," she explained.
"That was the only thing they produced for a while. Then Meghan was going solo. This was going to be Meghan rebranding herself. And then she only produced 12 episodes. It was supposed to be about normal people changing the world, and we got Paris Hilton. We got Serena Williams. These were not normal people changing the world."
Spotify decided not to renew Markle's "Archetypes" podcast for another season despite its initial success, The Wall Street Journal reported.
Unnamed people familiar with the matter told the outlet that the Duke and Duchess of Sussex didn't meet the productivity benchmarks expected from them to receive the full payout of their reported $20 million deal with Spotify.
Markle and Prince Harry inked the deal with Spotify in late 2020 after stepping back from their roles as senior members of the royal family and relocating to California earlier that year.
Through the exclusive partnership, their production company Archewell Audio intended to "produce programming that uplifts and entertains audiences around the world" and "spotlight diverse perspectives and voices," the brand's website said.
When "Archetypes" debuted in August 2022, it was a hit among fans, becoming the No. 1 podcast in the U.S., U.K., Ireland, Australia, New Zealand and Canada within days of its premiere, according to Us Weekly. The podcast also earned Markle a trophy at the 2022 People's Choice Awards.
Meanwhile, reports previously emerged of Prince Harry and Markle allegedly being difficult to work with after the couple lost several members of their staff since tying the knot in 2018. A 2021 report from the U.K.'s The Times alleged that Markle drove out two personal assistants and that staffers were "humiliated" on several occasions during her time living at Kensington Palace.
The Times royal correspondent Roya Nikkhah also reported, citing anonymous sources, that the couple's "drama" allegedly nearly drove all of their staffers to resign at one point.
"The entire household was on the verge of quitting," one unnamed source told the outlet. "It was drama, drama, drama with those two."
Markle denied the allegations that she bullied staffers, claiming they were part of a "calculated smear campaign."
Buckingham Palace investigated how staff handled allegations of bullying made against the Duchess of Sussex but did not release the findings.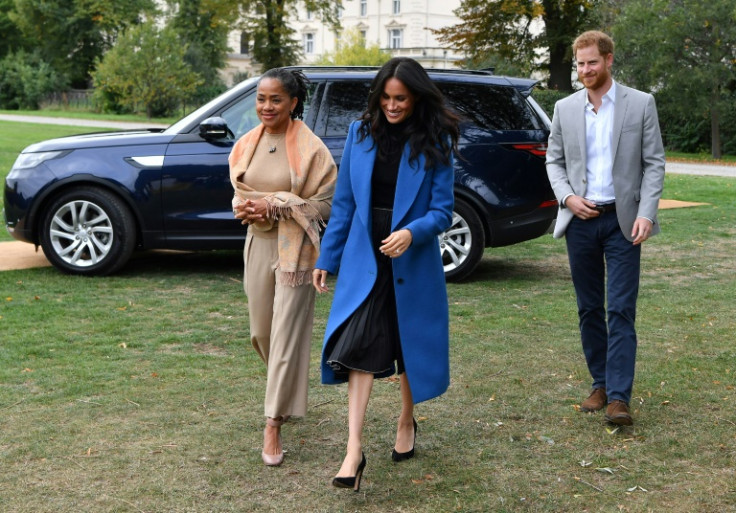 © Copyright IBTimes 2023. All rights reserved.