Prince Harry Seemingly Mocked Over 'Malfunctioning Memory' During UK Court Fight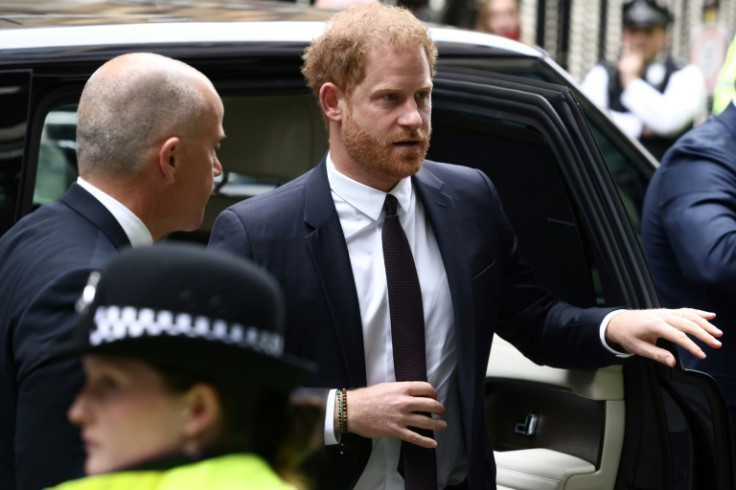 KEY POINTS
Kevin O'Sullivan said Prince Harry's "malfunctioning memory wasn't so sketchy" when it came to his strip club visit
TV presenter Danielle Nicholls said she found Prince Harry "a bit delusional"
The Duke of Sussex gave evidence against Mirror Group Newspapers at London's High Court last week
A TV host in the U.K. seemingly mocked Prince Harry for his "malfunctioning memory" while testifying during the trial for his phone hacking lawsuit against newspaper publisher Mirror Group Newspapers (MGN).
In a recent episode of his TalkTV show, Kevin O'Sullivan said that "petulant" Prince Harry answered "I don't know" and "I don't remember" to a number of questions related to the stories from MGN's newspapers that the royal alleges contain information that was obtained through unlawful means.
However, the journalist noted that while Prince Harry could not seem to remember many details related to his allegations, the royal's "malfunctioning memory wasn't so sketchy" when it came to his visit to a strip club in 2006.
"Amid the extraordinary vagary and laughable lack of detail, Harry was crystal clear about one thing: his trip to the London club Spearmint Rhino. It was in 2006, when he was still in the army. With perfect recall, the former Captain Wales insisted that the naked Lithuanian writhing around on his lap looked nothing like his then-girlfriend Chelsy Davy. 'That is factually incorrect,' he boomed. He also stated that to the best of his recollection, he did not recall Chelsy going mad about his sleazy night at the strip joint," O'Sullivan said.
He continued, "So he wasn't sure about Chelsy's alleged fury, but he was certain that the nude girl cavorting on his midriff did not resemble her. I guess there are some things you just don't forget."
The TV presenter went on to note that while Prince Harry is just one of several high-profile figures accusing MGN of unlawful information gathering, the Duke of Sussex allegedly has "no evidence" that his phone was hacked or that journalists used illegal methods to obtain the information in the stories he presented as evidence.
"The problem from the prince's point of view is that he doesn't seem to be able to prove any wrongdoing whatsoever. He's just convinced that underhanded tactics must have happened. But is royal certitude enough to persuade an eminent judge that the journalists on The Daily and Sunday Mirror and the People were up to no good?" O'Sullivan said, referring to newspapers published by MGN.
The journalist said that it was "an unusual approach" to take legal action and treat the court like a "fishing expedition."
"But if the King's son is genuinely hoping to win his case without evidence, I wish him the very best of luck. God knows he is going to need it," he added.
English TV presenter Danielle Nicholls, who appeared in the episode, also weighed in on Prince Harry's court case, saying she found him "a bit delusional."
When Prince Harry returned to the witness stand on June 7 for his second day of cross-examination, he was asked by MGN lawyer Andrew Green about an article that appeared on Sunday People and centered on his then-girlfriend Davy being upset about his visit to the strip club in 2006.
In his witness statement released the day before, Prince Harry stated: "The article reports that Chelsy had 'let rip in a string of phone calls' and includes a comment from a 'highly placed source' that she had gone 'berserk,' had slammed the phone down because she was so angry, and then called back to scream at me for half an hour."
He continued, "To the best of my recollection, I don't think Chelsy did go mad about me going there. We did speak over the phone, but I promised her that I hadn't had a lap dance and stayed with the three other cadets that had girlfriends. The detail about the timing and length of the calls is so specific. With hindsight, it seems likely to me that the Defendant's journalists had access to one of our phone records and put two and two together to make a story."
On the stand, the Duke of Sussex alleged, "My girlfriend's number was bizarrely in the hands of Mirror journalists. Very suspicious that they had her number [...] I don't believe she would give any journalist her number," People reported.
The royal said he believes that MGN had Davy's phone records at the time but that "most of the evidence has been destroyed."
MGN has denied any illicit acts, with its lawyers arguing that the stories selected to be discussed at trial could have been sourced through legitimate information-gathering means or were already in the public domain.
However, MGN has previously admitted and apologized to Prince Harry for one instance of unlawful information gathering nearly two decades ago.
While the trial is still ongoing and the verdict has not yet come out, Neama Rahmani, former federal prosecutor and president of West Coast Trial Lawyers, suggested that Prince Harry has a good chance of receiving "significant damages" from his lawsuit.
"You never know what a judge is gonna do, but I would expect that he will be awarded significant damages because this is pretty outrageous, their conduct," the legal expert told Us Weekly.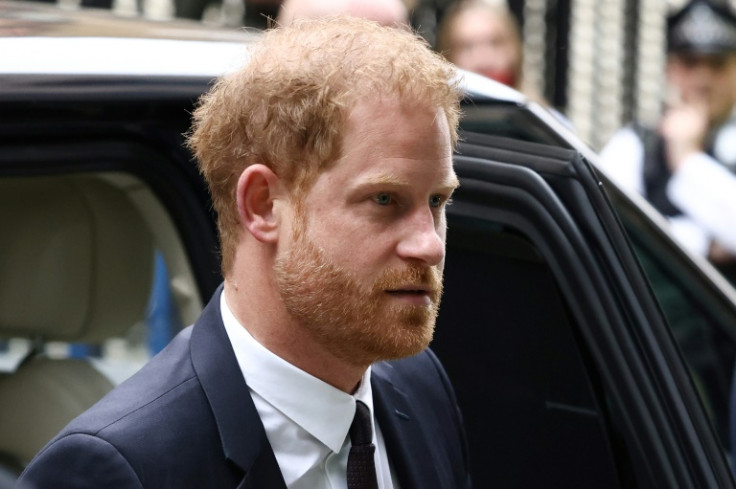 © Copyright IBTimes 2023. All rights reserved.