Prince Harry 'Unnecessarily Rocking The Boat,' Should Listen To Queen Elizabeth's Advice
Prince Harry needs to follow Queen Elizabeth II's advice when it comes to making comments on political issues, according to a journalist.
Camilla Tominey wrote in an article for The Telegraph that Queen Elizabeth II has been highlighted by a leader column in a national newspaper suggesting that the best and prudent option for royals is "to not comment at all, either directly or by proxy." Queen Elizabeth II wanted the senior royals to promote compromise and a less embittered debate on Brexit.
The royal expert noted how Prince Charles and Prince William follow this. The Prince of Wales and Duke of Cambridge both call for people to work together "for the common good."
However, Tominey felt that Prince Harry didn't get the memo because he had an outburst on Wednesday when he made a speech to mark WE Day. Prince Harry criticized the media for "distorting the truth." Markle's husband also insisted that the press was guilty of "trying to manipulate the power of positive thinking." Prince Harry then went on to praise the youngsters for not listening to them.
The Duke and Duchess of Sussex have been involved in a number of controversies, including a rumored feud with the Duke and Duchess of Cambridge. Markle was also heavily criticized following her extravagant baby shower in New York.
"Harry has always been very popular with staff but there is a sense he has been getting a little ahead of himself lately and unnecessarily rocking the boat," a palace insider said.
This is why he, in particular, should follow his grandmother's advice. "We all need to get the balance right between action and reflection. With so many distractions, it is easy to forget to pause and take stock," the Queen said in 2013.
According to Tominey, with the unprecedented political crisis, the monarch wanted to steer clear of the steadiest ships. The writer concluded that "Prince Harry would do well to heed his grandmother's words."
In related news, Prince Harry reportedly upset the Queen when he also made an unnecessary comment about the monarchy. The Duke of Sussex once questioned if there's anyone in the royal family who wants to be king or queen. He said that he doesn't think so, but they will have to carry out their duties at the right time.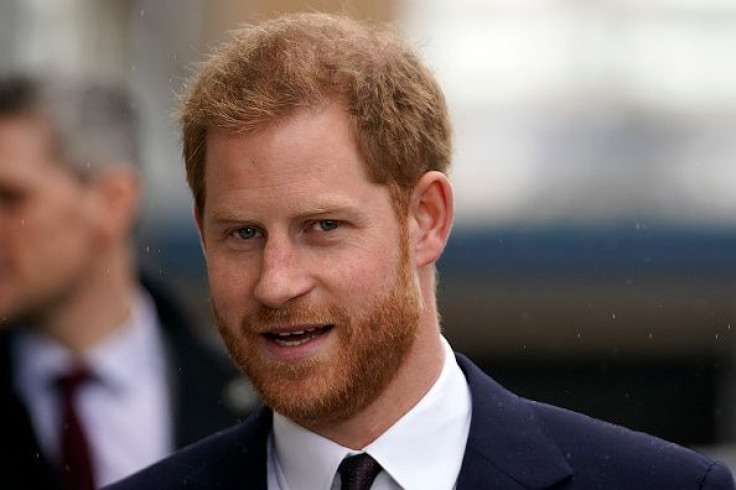 © Copyright IBTimes 2023. All rights reserved.