Is Prince Harry's 'Ludicrous' Behavior Making Matters Worse For Meghan Markle, Archie?
Prince Harry and Meghan Markle are still facing criticism following their jet-gate scandal. However, one royal expert believes the Duke of Sussex may be to blame for the backlash his wife has experienced since she joined the royal family.
After publicly expressing their concerns about the environment, Prince Harry and Meghan were photographed boarding private jets to travel around Europe for their summer vacation.
Although Harry has addressed the recent backlash, Ingrid Seward believes his behavior may be the reason Meghan has been receiving bad press.
"If the Duke of Sussex had apologized for using private jets like other people use taxis, and said it was unwise in the circumstances, he could have diffused the situation," she wrote in an article for The Sun.
"But to claim he used them to protect his family was simply ludicrous. Everyone wanted to take his American wife Meghan — and baby son Archie — to their hearts, but everything he does now seems engineered to push us away."
Prince Harry addressed the backlash over his travel choices while launching a new eco-tourism project in Amsterdam. "I spend 99 percent of my life traveling the world by commercial," he stated.
"Occasionally, there needs to be an opportunity based on a unique circumstance to ensure my family are safe, and it's genuinely as simple as that."
According to Page Six, the jet-gate scandal isn't Meghan and Harry's only issue. A palace insider told the outlet the couple has had "a summer of hell."
Author, Lady Colin Campbell claimed the constant criticism over Meghan and Harry's behavior has made life difficult for the pair, and royal staff members.
"[The couple's recent behavior is] a public relations disaster for Buckingham Palace, who are having a hard time reining them in," she said.
While it is unclear how the palace plans to salvage Prince Harry and Meghan's reputation, they will have to work quickly. The couple is expected to go on their first royal tour with Archie in the fall.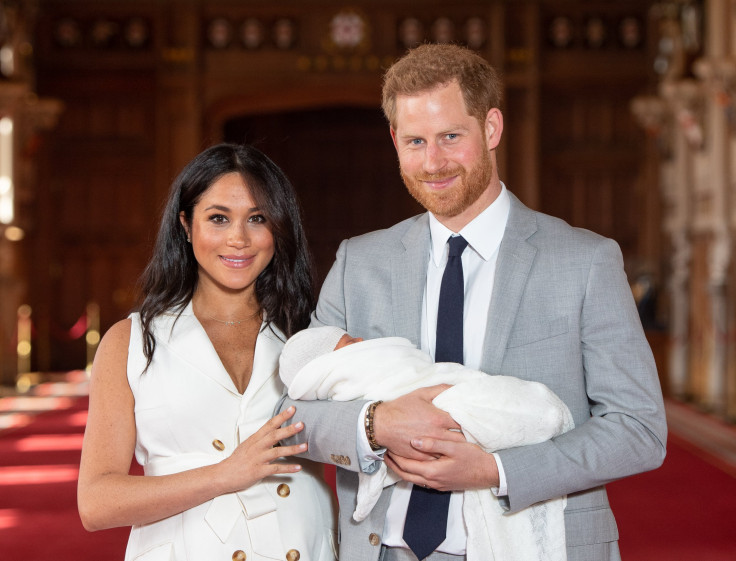 © Copyright IBTimes 2023. All rights reserved.