Prince William Receives Support After Video Shows Him Confronting Photographer 'Stalking' His Family
KEY POINTS
A video went viral of Prince William confronting a photographer for allegedly filming his family during their private time
Some critics slammed the Duke of Cambridge's reaction, with a number suggesting that he may have overreacted
Royal fans expressed their support for Prince William, saying that he was just being a protective father and husband
Prince William has received support from royal fans online after a video recently went viral showing him confronting a photographer.
The video showed the Duke of Cambridge getting into a heated altercation with the man who allegedly filmed him, his wife Kate Middleton and their three children while they were out on a bike ride near their Norfolk, England, home, Anmer Hall. Prince William accused him of "stalking around" his kids and called him out for his "disgusting" behavior, but the photographer denied any wrongdoing.
The encounter happened over a year ago, The Telegraph reported, but the footage was leaked over the weekend after Terry Harris, the man believed to be the photographer the royal confronted, uploaded it on YouTube.
The video had garnered over 20,000 views before it was taken down from the YouTube channel of the original poster. But a shorter version was uploaded by another YouTuber, and the footage was also reposted to other social media platforms, including Twitter and TikTok.
Some social media users criticized Prince William and suggested that he may have overreacted.
One critic claimed on Twitter, "Prince Willie has been reported numerous times to have a violent raging temper, by his own staff."
"Such a rude prince. ... The poor, innocent man just wants to film the beautiful street and nature," one person commented on YouTube, while another wrote, "[William] overreacted. ... [It's] not worth the fight. A camera is not a gun."
"This is disgusting. I cannot believe a prince would act like this. That man was minding his business. It was a public road," a third YouTube user claimed.
One person called out Prince William for allegedly trying to get the footage of his altercation with the photographer taken down, claiming: "I got told [by] my contact at TikTok I COULD NOT post the video of him losing his temper. It's a public video, though. They're public profiles. So why not, Prince William?"
Many others expressed their support for Prince William, saying that he was just being a protective father and husband and that nothing the royal did was out of line.
"I did not think that Prince William lost his temper. He handled the situation in a mature manner," one Twitter user commented.
"[I've] seen the video of Prince William getting angry with the photographer and people slamming him for it … He's protecting his children from being harassed by the media. [The] only thing I do agree with is if Harry did that, it would be [World War 3]," another wrote.
"It's great to see [William] being aggressive and manly when needs to be!" one YouTube user commented, while another wrote, "Good for him speaking up."
"I don't blame Prince William at all for being angry. I would [be angry too] if I were in his shoes! Leave William, Kate and their kids alone, and stop stalking them," a third person added.
"Good for you, Prince William. Glad you defended your family," a different person commented.
Following the footage leak, Kensington Palace released a statement addressing the incident saying that it was a breach of the family's privacy, The Telegraph reported.
The royal family's lawyer wrote to the photographer directly shortly after the dispute, and palace staffers are understood to be working to have the footage removed from all platforms, according to the outlet. International Business Times could not independently verify this information.
In the video, Prince William can be heard telling the photographer, "You came out here looking for us." Middleton then claimed that she saw the man driving past their home.
"How dare you behave like you've done with my children. How dare you," Prince William said. "You were stalking around, you were looking for us and our children. I'm out for a quiet bike ride with my children on a Saturday and you won't even give me your name."
The photographer claimed he was only using public roads and insisted that he wasn't aware he was filming the Cambridges and would have stopped had he recognized them.
"You knew exactly what you were doing," Prince William responded. "I thought you guys had learned by now."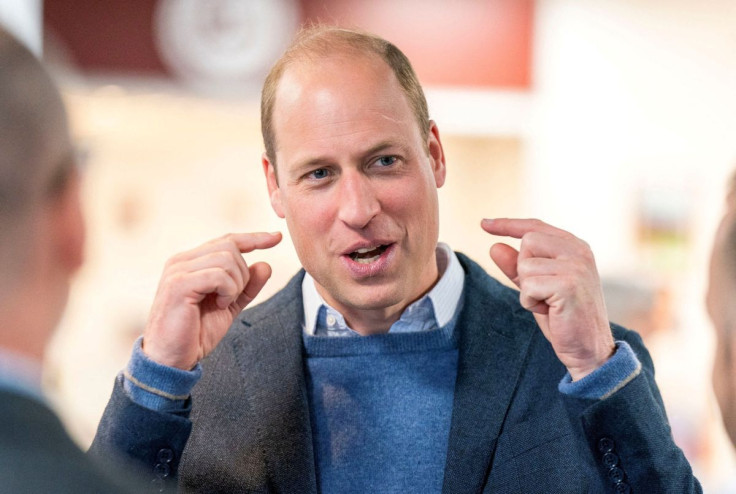 © Copyright IBTimes 2022. All rights reserved.
FOLLOW MORE IBT NEWS ON THE BELOW CHANNELS