Prince William 'Still Simmering With Resentment' Over 'Megxit,' Prince Harry's 'Spare': Biographer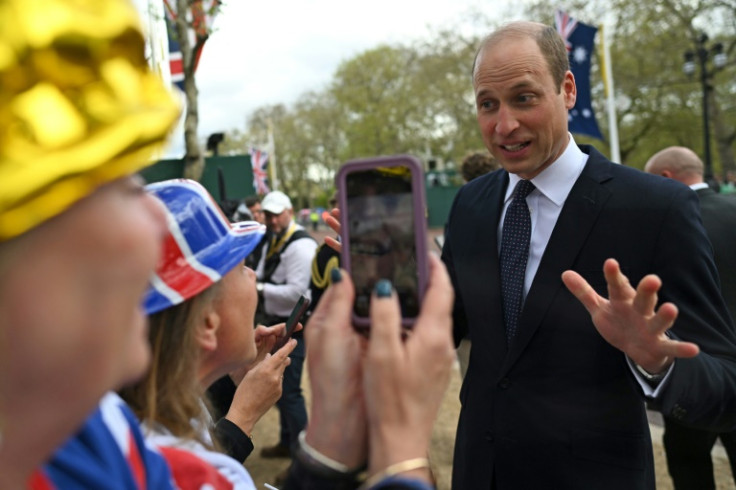 KEY POINTS
Christopher Andersen said Prince Harry portrayed Prince William as "overbearing" and "violent" in "Spare"
The royal author claimed Harry was "upset" his big brother was allegedly "given a free ride" because he's the heir
Hilary Fordwich claimed Harry's tell-all was a "betrayal" to Prince William
Prince William is still upset over his younger brother Prince Harry's decision to leave the royal family, a royal expert has claimed.
Journalist and royal biographer Christopher Andersen suggested that the Duke of Sussex's portrayal of his older brother in his bombshell memoir "Spare," which was released in January, may have only heightened the Prince of Wales' feelings of "resentment." International Business Times could not independently verify the information.
"William is still simmering with resentment over 'Megxit,' not to mention Harry's unflattering portrait of him in 'Spare,'" Andersen told Fox News Digital. "In the book, Harry portrays his older brother as his 'archnemesis' – Harry's words – a scolding, overbearing, brooding and, at times, even violent man."
In his memoir, Prince Harry described Prince William as his "beloved brother and archnemesis."
"There has always been this competition between us, weirdly," the royal explained during an interview with Michael Strahan on "Good Morning America" in January. "I think it plays into this heir-spare."
Andersen said he believes the Duke of Sussex felt that his older brother got away with doing a lot of things that Harry was criticized for simply because he is the future king.
"Harry is still obviously upset that William was given a free ride because he is the heir – that William got away scot-free with doing many of the same things Harry was excoriated for," the author of "The King" claimed. "William is doing a marvelous job of compartmentalization. He seems to have put Harry and Meghan in a box and shoved that box into a remote corner of his mind – all so that he can do the job he must do as Prince of Wales."
Prince Harry made several allegations against the heir to the British throne in his memoir. Among these was that during an altercation, Prince William allegedly called Markle "difficult," "rude" and "abrasive" and then grabbed Harry by the collar and knocked him down, allegedly leaving the Duke of Sussex with cuts and bruises. Prince Harry claimed that his brother later apologized.
British royal expert Hilary Fordwich, who has been featured on CNN, CBS News and NewsMax, claimed Prince William was "horrified" by his sibling's memoir, which was read by nearly 50 million people worldwide.
"[It] signified the first betrayal of their inner sanctum of trust," Fordwich told Fox News Digital. "... [But] like his grandmother, Prince William has his eye on the long game. ... He is, by all his actions, distancing himself from his wayward brother."
Fordwich added, "Disassociation is protection for the crown and therefore an imperative."
Ahead of the release of his memoir, Prince Harry said in an interview with Britain's ITV channel that he wanted his father King Charles III and brother Prince William back and that he wants "a family, not an institution."
However, British journalist and commentator Jonathan Sacerdoti claimed that Prince Harry's actions seemed to have made reconciliation difficult.
"He said he wants his brother back, he wants his father back. ... I think that seems a bit rich, to be honest, because Meghan and Harry have done everything they could to alienate themselves from their family. I think they've really fought quite hard to attack the family," the royal expert claimed.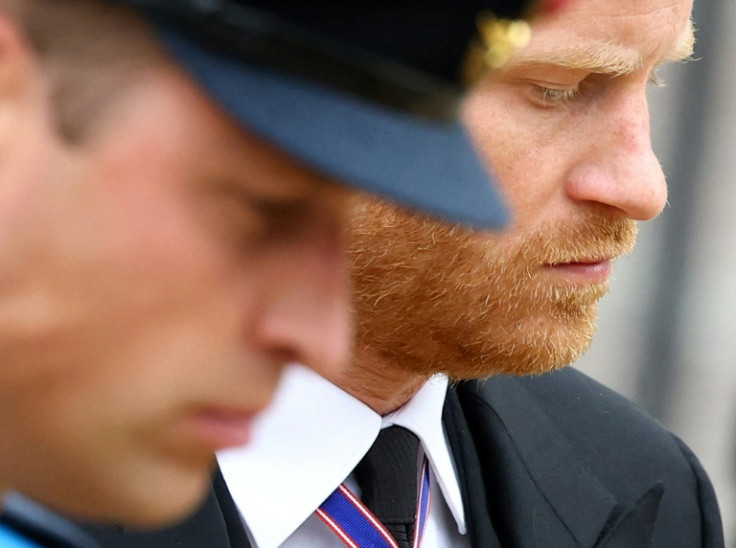 © Copyright IBTimes 2023. All rights reserved.