Prince William Was 'Sleepy,' 'Tired' During Kate Middleton Royal Wedding
Prince William was dozing off and looked tired during his wedding to Kate Middleton.
The Duke and Duchess of Cambridge had a fairytale wedding when they exchanged "I dos" in 2011. The ceremony was fit for a future king and queen. However, many noticed that the groom was very sleepy.
In this clip shared on Instagram, Prince William looks so tired. He seems to be struggling to keep himself awake, but when Middleton turns to him, he looks at her on the side of his eye and smiles and they seem to understand each other.
Many netizens agreed that the Duke of Cambridge looked so tired on his wedding day. One said that both actually looked tired, but they were still a perfect couple.
"Wake up William you have the most beautiful royal ever sitting next to you," a royal fan commented.
Another online user said that the future king was already dozing off and added a laughing emoji.
"William was sleeping at his wedding," a different user opined.
Another netizen defended Prince William saying that he was responsible and he probably didn't sleep the night before because he was worried about his wedding and how things would turn out. The other user said that Prince William was sleepy because he went out with Prince Harry.
Although many agreed that Prince William looked sleepy and tired, the majority found the clip adorable. One said that she couldn't stop watching it. Another said that she could not forget it because she woke up at 4 a.m. to watch the Duke and Duchess of Cambridge's wedding in California.
Meanwhile, according to Marcia Moody in her 2013 book "Kate: The Biography," Prince William and Prince Harry went out on that night to see the crowds thronging around Clarence House, Green Park and Buckingham Palace. It was a "modern gesture by a member of the Royal Family" and was very typical for Prince William. The loud and excited crowds prevented the nervous groom from sleeping.
"The crowds were singing and cheering all night long, so the excitement of that, the nervousness of me and everyone singing – I slept for about half an hour," Prince William confessed.
Although he lacked sleep, Moody pointed out that Prince William was "a little more sensible that night" compared to his younger brother, Prince Harry. The Duke of Sussex stayed up drinking with his then-girlfriend Chelsy Davy and Middleton's sister Pippa.
Prince Harry left Goring Hotel around 3 a.m. and jumped off the balcony into a flowerbed. He was still able to perform his best man duties, but many noticed that he walked with a limp. It turned out that when he jumped he landed on his ankle.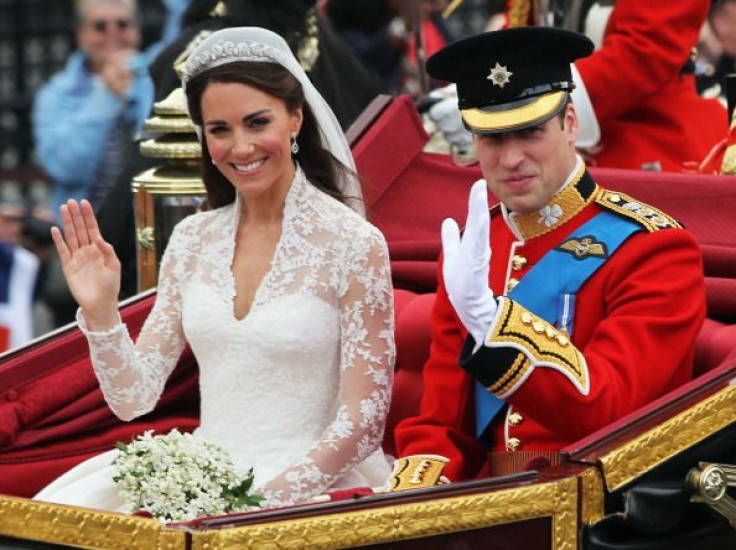 © Copyright IBTimes 2023. All rights reserved.