Princess Charlotte, Princess Diana's Striking Resemblance Evident In These Photos
Princess Charlotte bears a striking resemblance to Princess Diana in the new Christmas photo released by Kensington Palace.
In the snap, Princess Charlotte, 3, is wearing a navy blue, black and white ensemble. Her hair is tied in a bun, and her face is bowed down a little bit.
Princess Diana did a similar pose in 1970 when she was just a young girl. This picture shows the late Princess of Wales with very similar facial features as Princess Charlotte's.
Last month, Princess Charlotte was also likened to Princess Diana's niece, Lady Kitty Spencer. In a photo shared on Instagram, a young Spencer is wearing her school uniform.
Some royal fans took their thoughts to social media after seeing the photo.
"I thought that was Princess Charlotte for a moment," one of them wrote.
"Charlotte looks like you!" one follower commented.
It cannot be denied that the Spencer gene is strong because Prince William also resembles Princess Diana. Prince William looks more like Princess Charlotte than his two other children, Prince George and Prince Louis.
Meanwhile, Princess Charlotte also made headlines this week after Middleton revealed the one thing that her only daughter loves the most. While at a royal engagement with Prince William at the homeless charity The Passage, the royal couple took part in an arts and crafts workshop.
The Duchess of Cambridge helped out in making bracelets and said that her daughter would also enjoy the activity if she were there. Princess Charlotte takes after her mother when it comes to her passion for doing arts and crafts, and Prince William also acknowledged it.
While cutting out the letter E for a "Welcome to Xmas Dinner" signage, he said that his wife is the artsy one. Prince William also said that Prince George knows he is useless when it comes to cutting and designing things.
Prince William and Middleton welcomed their three children in 2013, 2015, and 2018. They are rumored to be expecting a fourth child next year, but nothing has been confirmed yet.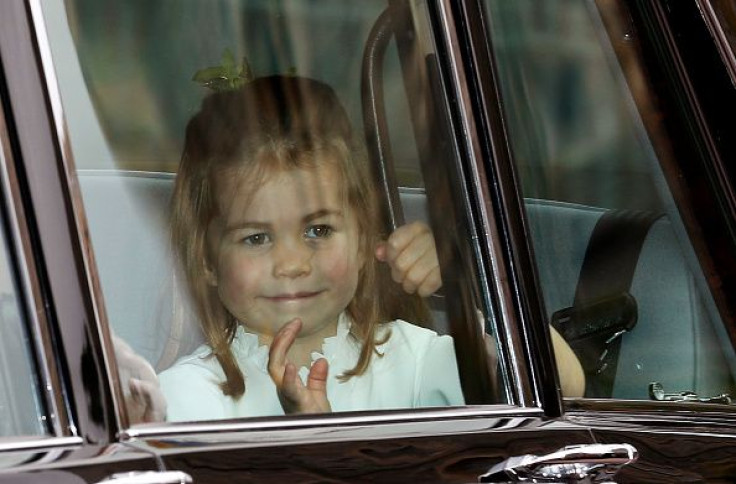 © Copyright IBTimes 2023. All rights reserved.