Princess Diana, Prince Charles' Tension 'Apparent' In Throwback Photos With Harry, William
Princess Diana and Prince Charles' tension was "apparent" in these throwback photos with Prince William and Prince Harry.
The Prince and Princess of Wales didn't have a successful marriage. However, they were a picture of a happy family whenever they had a photoshoot. But in a series of family photos shared on Instagram, the netizens felt that there was "tension" between Prince Charles and Princess Diana.
In one picture, the Prince and Princess of Wales are seen holding Prince Harry's hand as they walk together, but they are not smiling.
One netizen commented that the couple doesn't look happy at all. Another online user agreed.
"That clearly wasn't a happy day! Both Charles and Diana look utterly miserable," the user wrote.
Another netizen responded to the comment and said that Prince Charles took Camilla Parker Bowles to Italy that summer, but their photos were not published since the British media was afraid to do it. Therefore, Princess Diana was possibly "dying inside" during the photoshoot.
The same set of photos were shared in another post on the same platform and it was also flooded with comments and many noticed that Princess Diana looked "sad" while Prince Charles looked "unhappy" in the photos. One netizen felt that from the looks of things, Prince Charles and Princess Diana were arguing but had to put on a united front for the cameras.
"The tension between them seems obvious now...it's sad to look back and realize that. I so wanted to believe in the fairy tale. Diana," another netizen wrote.
The Prince and Princess of Wales' breakup wasn't smooth. According to Ross Benson in his book "Charles: The Untold Story," Princess Diana was banned from attending royal events following their split, but she suddenly phoned Queen Elizabeth II that she would attend the state banquet for President Mario Soares of Portugal.
Princess Diana "humiliated" Prince Charles by showing up at the event where she wasn't expected. The Queen was reportedly afraid of Princess Diana's influence to Prince William and Prince Harry, so she couldn't bring herself to say that her daughter-in-law wasn't welcome at the event.
However, Richard Kay and Geoffrey Levy, had a different story. According to them, the Queen invited Princess Diana hoping that she and Prince Charles would reconcile. However, the move only infuriated the heir apparent.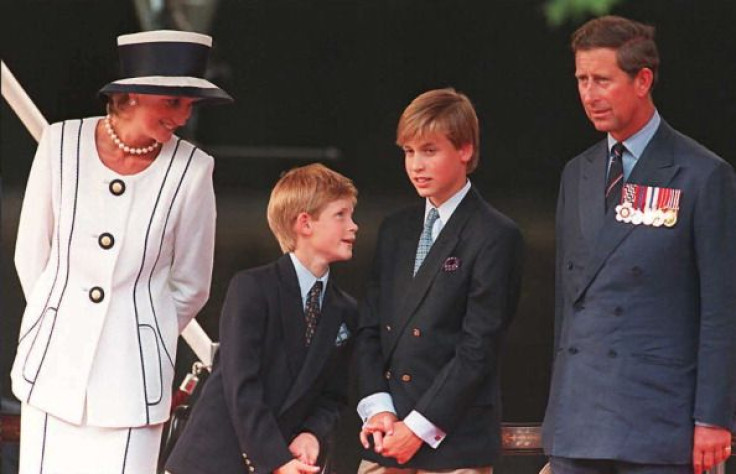 © Copyright IBTimes 2023. All rights reserved.