Princess Diana Was Having A Terrible Time In France Before Her Death
Fans of the royal family were left in utter shock following the announcement of Princess Diana's death in 1997. Many believed the Princess of Wales died during her happy vacation. However, her former confidant claimed she didn't enjoy her time in Paris and was eager to return to the UK.
During the summer of her death, Diana took her sons, Prince William and Prince Harry, on a trip to the South of France with her lover, Dodi Fayed, and his family. Once Prince Charles took the boys for a getaway at Balmoral, Diana was left to spend time with Fayed.
In the 2017 Amazon Prime documentary, "The Diana Story," Princess Diana's former butler claimed she was unhappy before she left the South of France. The former royal staff member recalled a phone conversation in which he asked her when she planned to return to England.
Princess Diana reportedly told him she was uncomfortable on the trip and was ready to leave. "I'm coming home on Sunday, Paul. I'm just bored. I am on this boat, it's freezing cold downstairs, it's boiling hot out. I need to come home," she explained.
However, Diana had to use the Fayed family's jet, which was located in Paris. "The only way home is on the Harrods' jet. The only way I can get home is via Paris because Dodi has to go to Paris to do some business for his father," she told Burrell.
Although Princess Diana was unhappy with her vacation, she told the butler she was content with the way Fayed treated her during their getaway. "He's very spoiling, he's very generous. He's given me a necklace, he's given me some earrings, a watch," she gushed.
Burrell suspected Diana's next gift from Fayed would be an engagement ring, but that couple never got the chance to explore their relationship further. Reports claimed the couple died in a car crash, hours after Fayed purchased an £11,600 ring from a Parisian jeweler.
Following her death, Princess Diana's ex-husband, Prince Charles flew to Paris to collect her body, and return her to the UK. Charles, Prince William, Prince Harry and several other members of the royal family paid their respects at Diana's funeral on Sept. 6, 1997, at Westminster Abbey.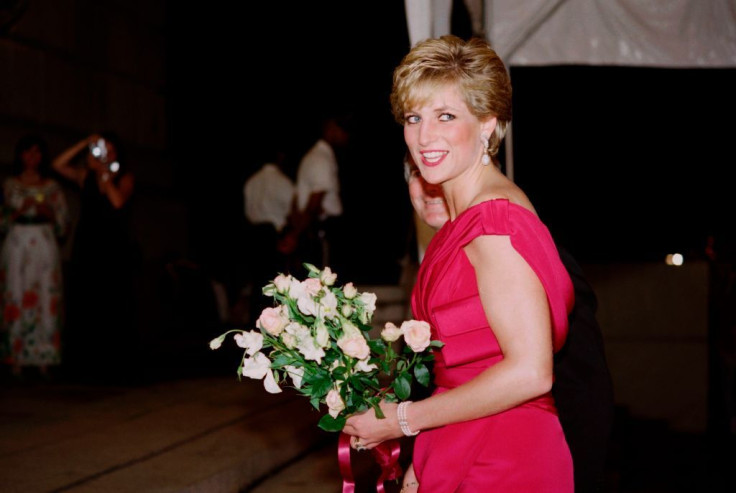 © Copyright IBTimes 2023. All rights reserved.