Protests against addictive prescription drugs could cost pharma companies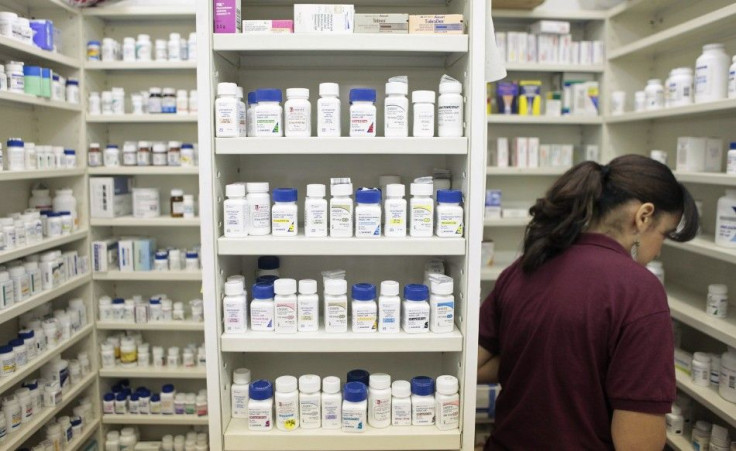 A new focus has been put back on addictive prescription drugs, as Sen. Charles Schumer (D-NY) is proposing a bill that will ban two drugs, sold as bath salts but produce the same "high" as methamphetamines.
The drugs, mephedrone and methylene dioxyprovalerone, are the latest in a number of habit-forming prescription drugs that have come under attack for posing serious health risks and sending thousands to drug rehabilitation centers.
The European Union, Canada and Australia already have banned the two drugs, which are produced and distributed mostly by the East Source International Co. in China. The states of Florida, Louisiana and North Dakota also have banned the drugs.
Protests of habit-forming drugs have been in the spotlight for some time, and have affected the bottom lines of certain companies. Protestors claim that pharmaceutical companies are profiting from getting people addicted to their drugs.
For example, one of the fastest selling drugs in the U.S., Oxycontin, an opoid-based pain-killer, is one that often is used to treat acute withdrawal from heroin because it mimics the same "high" as heroin, and is equally addictive.
Sales of oxycontin totaled more than $3 billion in 2009 in the U.S., making it the nation's eighth most popular drug, according to drugs.com. It also comprises about 70 percent of the annual profit of its maker, privately held Purdue Pharma.
According to analysts, despite the drug's popularity, the protests over it forced Purdue to scrap plans for a public offering in 2005, after it was sued by consumer groups for allegedly misleading the public about its addictive qualities and its potential for abuse.
Another drug that is at the center of controversy is suboxone, an opoid that also is often used to treat heroin withdrawal and is produced by British-based Reckitt Benckiser. The drug received approval from the Food and Drug Administration for U.S. distribution in 2003.
In 2009, sales of suboxone and its sister drug, subutex, hit $894 million, or about 12 percent of Reckitt's net revenue in 2009, making it the 41st best-selling drug in the world.
Reckitt, which went public in 2007, saw its shares tumble slightly in 2009 when it was announced that a generic form of suboxone would be made.
It went back up, however, when its subutex drug was introduced the same year as the generic form of suboxone. A survey last year taken by Bloomberg found that nine of 11 analysts expect Reckitt's sales of suboxone to rise when it releases its annual earnings statement in the coming weeks, given that it introduced a new film form of suboxone that dissolves in the mouth.
Officials at Reckitt and Purdue declined to comment.
Opponents of addictive prescription drugs point to the fact that, according to the Drug Enforcement Agency (DEA), the number of Americans addicted to prescription drugs have doubled to seven million since 2000, and that these drugs are now responsible for more drug-related deaths than cocaine and heroin combined.
High profile celebrities such as Michael Jackson, Heath Ledger, Brittany Murphy and Anna Nicole Smith all had high doses of prescription drugs in their systems when they died.
The DEA also attributes about 25 percent of drug-related emergency room visits to prescription drugs. The American Medical Association also found that about 35 percent of patients in drug rehabilitation centers are there for addictions to prescription drugs.
Larry Golborn, who leads the "PrescriptionAddictionRadio.com" show and has led an effort to ban oxycontin, said, "It's amazing how Purdue has planted into the minds of the American people that OxyContin is a miracle drug when it is nothing more than a timed-released heroin substitute.
Susan Foster, director of policy research at the National Center on Addiction and Substance Abuse at Columbia University, applauded Sen. Schumer's actions.
"This is the first time I've seen a politician finally stand up and do something when it comes to addictive prescription medications," she said.
"Maybe this will get our politicians to do something about the other drugs that are out there."
Foster added that the biggest problem is the ease with which addicts can get prescriptions for addictive drugs.
A spokeswoman for the Food and Drug Administration said it is up to doctors, not the FDA, to regulate how prescription drugs are administered.
© Copyright IBTimes 2023. All rights reserved.