Qantas Airlines Expected to Resume Flights as Australian Court Ends Lockout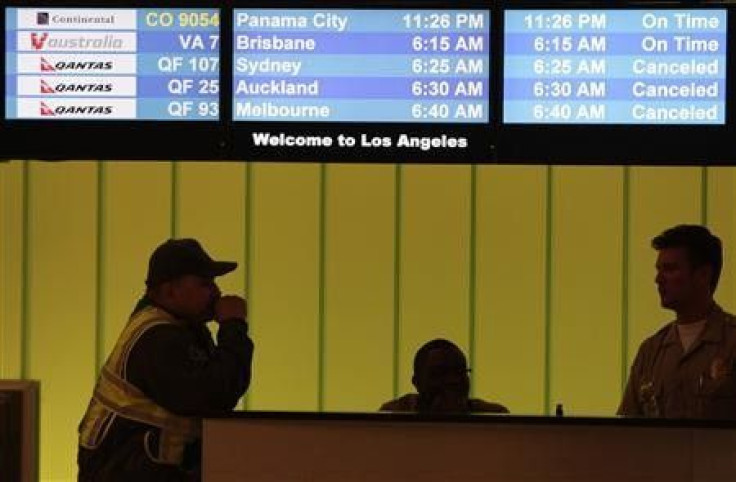 Qantas Airways planes took back to the friendly skies Monday after an Australian court ruled on a bitter labor dispute that grounded the airline's entire fleet over the weekend.
The labor dispute erupted in August when Qantas, Australia's largest national domestic airline, announced plans to restructure the company to focus more on the high-growth Asian market. Labor unions warned that such measures would eliminate 1,000 jobs in Australia.
On Saturday, Qantas took a drastic measure to ground all flights, disrupting 70,000 passengers, leaving them gathering at airports around the world as they tried getting to their final destinations. Still, Qantas Chief Executive Alan Joyce refused to concede on the union's demands, saying the requests would destroy Qantas in the long term.
I'm actually taking the bold decision, an unbelievable decision, a very hard decision, to ground this airline. We are locking out until the unions withdraw their extreme claims and reach an agreement with us, Joyce said.
This is the fastest way to ensure the airline gets back in the air. They are trashing our strategy and our brand. They must decide how badly they want to hurt Qantas, their members, and the traveling public.
Only after an emergency ruling by government intervention Monday did the airline resume flights.
The worry that Qantas' 35,000 jobs would be moved overseas in the restructuring plan resulted in massive rolling strikes by pilots, engineers and baggage handlers, among others, forcing the cancellation of 600 flights in recent months and costing Qantas about 70 million Australian dollars, or $75 million.
Despite the court ruling being a major victory in the airline's online row with unions, Moody's and Standard & Poor's signaled possible credit downgrades for the airline Monday, citing the grounding and the risk of brand damage. Both agencies currently rate Qantas at the lower end of investment grade, Reuters reported.
But instead of causing stocks to plummet, the market drove the airline's shares up as much as 7.4 percent. The stock closed up 4.4 percent in Monday trading.
Prime Minister Julia Gillard on Monday described the grounding as extreme, criticizing Joyce for only giving three hours' notice before grounding the airline.
I want to see this dispute sorted out, Gillard said in a news conference in Perth. Qantas is an iconic Australian brand. The dispute has escalated in a dramatic fashion, and I am concerned about its impact on the national economy.
The emergency hearing called by the Australian government Saturday night sought to end the work stoppage for the sake of the national economy. The unions wanted a temporary suspension of the employee lockout, but the airline said the strikes had been too devastating and it needed certainty to continue.
The three judges heard more than 14 hours of testimony form the airline, the government and unions.
© Copyright IBTimes 2023. All rights reserved.