Red Velvet Isn't Disbanding Despite Rumors; Third Album To Drop In November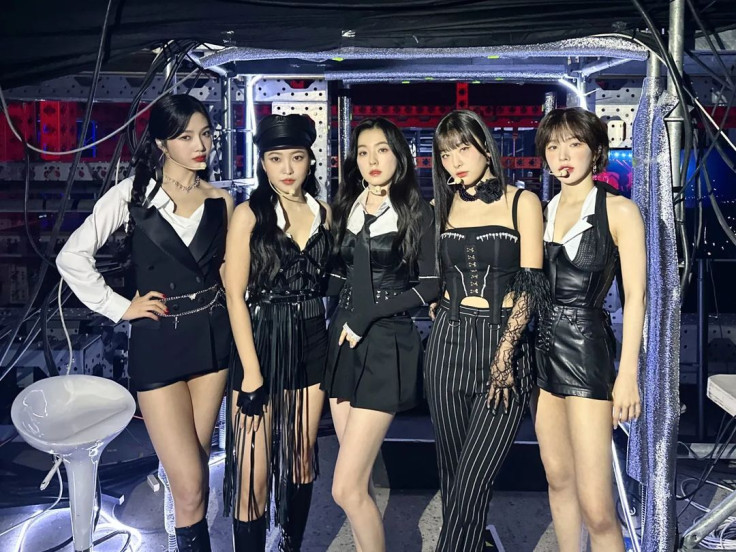 KEY POINTS
Red Velvet is gearing up for a full-length album comeback after six years
The group released the EP "The ReVe Festival 2022 - Birthday" in November last year
There are rumors that member Irene might not renew her contract with her agency
Third-generation K-Pop girl group Red Velvet is finally making a full comeback in November, six years after the release of "Perfect Velvet" in 2017.
According to the South Korean media outlet Daily Sports, SM Entertainment announced that Red Velvet will release its third full-length album in November, a year after releasing its "The ReVe Festival 2022 - Birthday" EP in November.
This comeback announcement came after rumors about Red Velvet disbanding surfaced. Just recently, Star News Korea reported that Red Velvet member and leader Irene was seemingly ending her exclusive contract with SM Entertainment, which explains why Red Velvet has been inactive since June after it concluded its "R to V" world tour in London.
Nearing the group's 10th year, the members are set to renew their contracts. Seulgi recently confirmed her renewal, while the rest have yet to make an official announcement. Each member's contract renewal dates vary as it was allegedly based on the time they each joined the company.
Following the news, the group's fans – most popularly known as ReVeluvs – expressed their worries that Red Velvet might disband shortly after Irene's departure.
Red Velvet members Irene, Yeri, Joy, Seulgi and Wendy previously confirmed their group's comeback during their 9th anniversary where they held a live broadcast on TikTok to celebrate but without the specific details.
At the time, member Yeri confirmed that they were gearing up for the release of their third full-length album and would meet with SM Entertainment executives right after the broadcast to discuss the details.
"We are preparing our third full-length album. After this live, we have a meeting for our comeback. Our goal is to bring you the album [by] the second half of the year. Please wait for us, you will love it," the youngest member of the group said, as seen in a clip uploaded by X, formerly Twitter, user @KSGUpdates.
Earlier this year, the group successfully held its fourth solo concert, "R to V," from April to June across Asia and Europe.
The five-member girl group also performed at the Primavera Sound 2023 music festival in Barcelona and Madrid, Spain, last June.
Red Velvet debuted under SM Entertainment in August 2014 with the single "Happiness." The girl group originally debuted with four members — Irene, Seulgi, Wendy and Joy. A fifth member, Yeri, joined the group in March 2015.
According to Billboard, "Red Flavor," "Bad Boy," Dumb Dumb," "Body Talk," "Look," "Butterflies," "Peek-A-Boo," "Automatic" and "Some Love" are some of the girl group's best songs.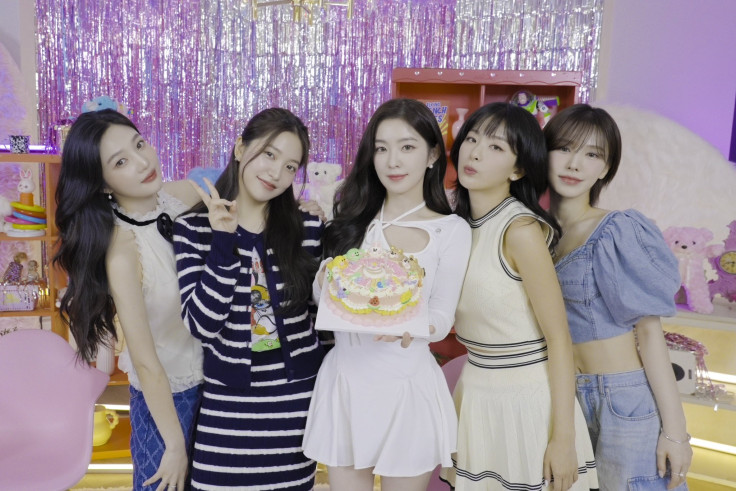 © Copyright IBTimes 2023. All rights reserved.