Redbox Parent, Coinstar, Beats Street Earnings Estimates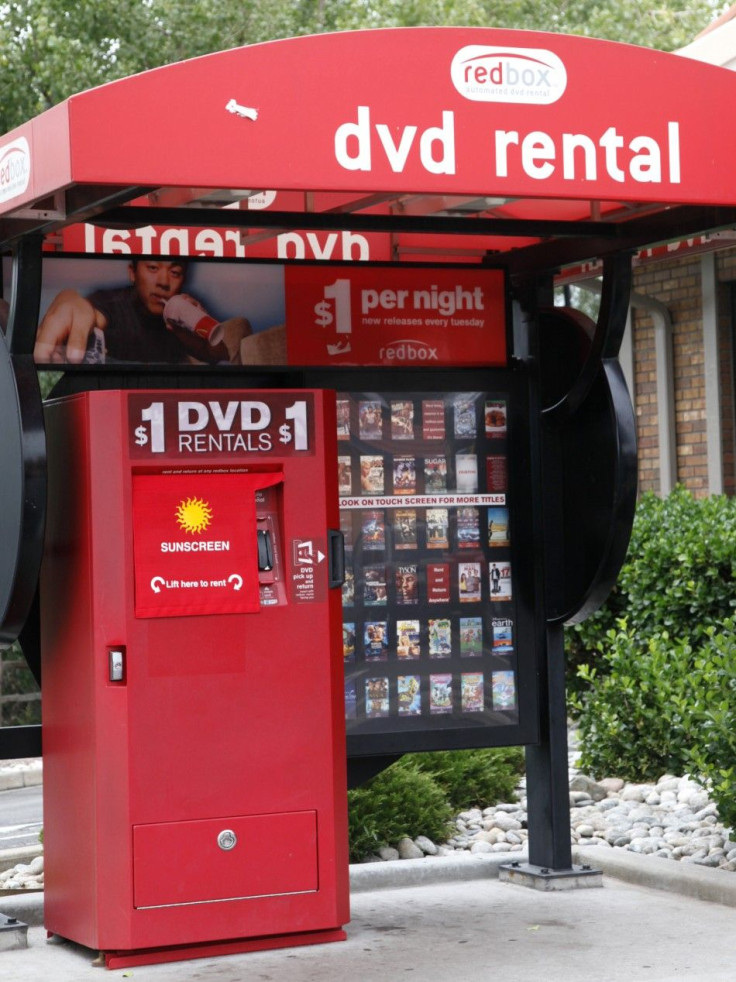 Coinstar Inc. (NASDAQ:CSTR), parent of DVD-rental firm Redbox, reported a jump in fourth-quarter profit that beat analyst expectations as soaring revenue offset a slight decrease in its operating margin.
Net income was $31.52 million, or $1.04 a share, compared with $22.42 million, or 68 cents per share, in the year-earlier period. Revenue for the Bellevue, Wash.-based company surged 33.2 percent to $520.46 million from $396.76 million.
Analysts had expected net income of $20.93 million, or 65 cents a share, down 7.1 percent from the fourth-quarter of 2010, on revenue of $496.41 million, up 25.1 percent from the same period in 2010.
The big revenue jump came mostly from Redbox revenue growth of 39.5 percent to $445.6 million, primarily reflecting new kiosk installations, strong performance of new release titles and consumer acceptance of the price increase implemented Oct. 31, 2011.
Operating income for the fourth quarter of 2011 was $54.7 million, which resulted in an operating margin of 10.5 percent, compared with operating income of $43.2 million and an operating margin of 11 percent in the fourth quarter of 2010.
Redbox, which has 28,000 U.S. kiosks accounting for about 84 percent of Coinstar's revenue, was hurt by a provision of the Dodd-Frank Wall Street Reform and Consumer Protection Act, which became law in 2010. That provision raised charges on small debit card purchases, such as DVD movie rentals. The effect on Redbox was that it had to pay 27 cents on each rental made by debit card, up from nine cents before Dodd-Frank, according to D.A Davidson analyst John Kraft.
While Dodd-Frank became law in July 2010, the provision in question did not come into effect until Oct. 1, 2011. In response, Redbox raised its rental fee to $1.20 from $1 -- but waited to do so until Oct. 31 for rentals of DVDs and Jan. 31, 2012, for online rentals. That left a big part of the fourth quarter in which movie rental margins were severely compressed.
Quarter Four will not be a good reflection of what their (Coinstar's) margins will be because of that, Kraft said in an interview.
He believes there was probably some attrition of customers due to the price hike, but not a large amount.
Fortunately for Redbox, the move to raise prices happened while people were still upset with rival Netflix over its price hikes and attempts to separate its DVD-by-mail service from its streaming service. Wedbush Securities analyst Michael Pachter in a research note estimated that Netflix lost nine million DVD subscribers in the second half of 2011, which gave Redbox the opportunity to snag new customers.
In addition to Redbox, Coinstar provides kiosks where customers can redeem coins for a cash voucher. The service accounted for 16 percent of Coinstar's revenue in the third quarter of 2011, down from 20 percent in 2010. Pachter believes the service will account for an even smaller share of revenue in upcoming quarters.
The company also announced Monday that it was teaming up with Verizon Communications to offer online streaming of content beginning in the second-half of 2012.Verizon will own a 65 percent stake in the joint venture, while Redbox will own a 35 percent stake.
The strength of our core businesses provides a solid foundation that enables us to focus on key growth initiatives in 2012, including our joint venture with Verizon that was announced earlier today, Paul Davis, CEO of Coinstar said in a statement. We are delighted to be partnering with Verizon to offer consumers affordable entertainment in both physical and streaming formats and look forward to launching our service in the second half of the year.
Shares of Coinstar closed up 1.82 percent to $50.56.
© Copyright IBTimes 2023. All rights reserved.