Reddit Bans Sexual Content Depicting Minors; What Took So Long?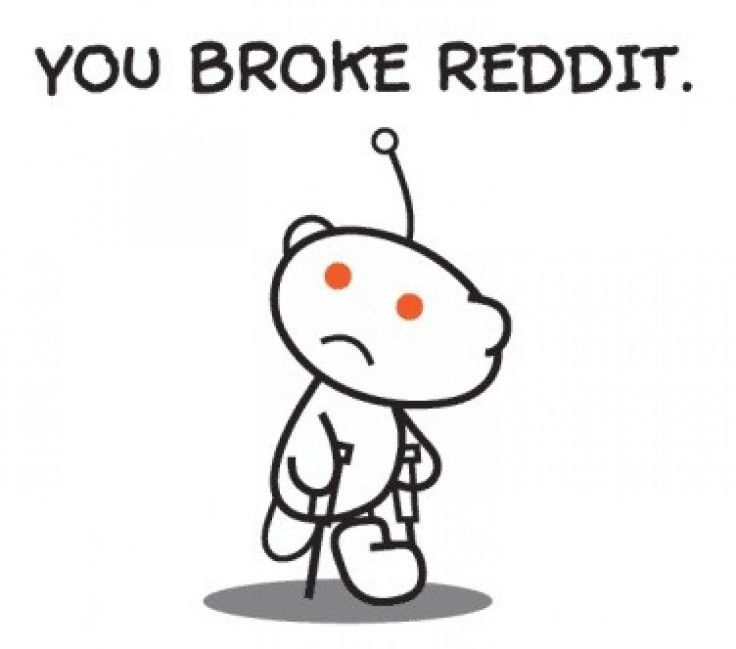 Social news site Reddit, which hosts a vast range of ever-changing user-generated content from puppies to Internet memes to atheist rants, decided Monday that suggestive or sexual content depicting minors would no longer be welcomed on the site.
We have very few rules on Reddit; no spamming, no cheating, no personal info, nothing illegal, and no interfering the site's functions, the company said in a blog post. Today we are adding another rule: No suggestive or sexual content featuring minors.
Reddit said that it has never allowed content that could be considered child pornography, and has followed strict legal guidelines and reporting procedures outlined by NCMEC, or the National Center for Missing and Exploited Children, which works directly with the FBI.
When a situation is reported to us where a child might be abused or in danger, we make that report, Reddit said. Beyond these clear cut cases, there is a huge area of legally grey content, and our previous policy to deal with it on a case by case basis has become unsustainable. We have changed our policy because interpreting the vague and debated legal guidelines on a case by case basis has become a massive distraction and risks Reddit being pulled in to legal quagmire.
With the rate that Reddit is growing, there is no way the site could have judged material by visiting every single link. The site announced in January that it had earned more than 2 billion page views in December, which was double the amount it posted during that time in 2010; that figure averages to about 100 million monthly page views per Reddit employee. Reddit also attracted 35 million unique visitors in December 2011, which means the average user viewed about 13 pages per visit.
Starting Monday, Reddit has banned all subreddits, or subcategories on the site, which focus on sexualization of children. The company urges users and fans to message Reddit's admins and subreddit moderators should they find any content that got by the filter.
While Reddit prides itself on being a free and open site, the company assures its users that banning sexual content featuring minors is an isolated case.
We understand that this might make some of you worried about the slippery slope from banning one specific type of content to banning other types of content, Reddit said. We're concerned about that too, and do not make this policy change lightly or without careful deliberation. We will tirelessly defend the right to freely share information on Reddit in any way we can, even if it is offensive or discusses something that may be illegal. However, child pornography is a toxic and unique case for Internet communities, and we're protecting Reddit's ability to operate by removing this threat. We remain committed to protecting Reddit as an open platform.
Reddit did not say if there was a subreddit or post that prompted the change, but Reddit's general manager Erik Martin believes the last straw was a subreddit called /r/preteen_girls.
Most of the things were -- well, depending on your definition of the law -- not illegal, Martin said, referring to the subreddit.
Reddit is not the only site to limit its users' rights to free speech. In September 2010, classified ads site Craigslist decided to remove its Adult Services section from all U.S. markets, replacing the front page link with a black bar that read censored. The site similarly wanted to prevent the potential for prostitution through its service, but by shuttering that part of the site, nixing adult services reportedly cost Craigslist $36 million in revenue that year.
Here is a list of the subreddits Reddit has taken down. The names are taken directly from Reddit, and are not meant to be offensive:
/r/teen_girls
/r/TeenGirls
/r/pro_teen_models
/r/preteen_girls
/r/JailbaitArchives
/r/JailbaitVideos
/r/TrueJailbait
/r/niggerjailbait
/r/ChestyBait
/r/bustybait
/r/cutegirls
/r/asianjailbait
/r/JustTeens
/r/JailbaitJunkies
/r/jailbait_nospam
/r/jailbaitgw
/r/nudistbeach
/r/Purenudism
/r/teens
/r/Thenewjailbait
/r/trapbait
/r/malejailbait
/r/mailjailbaitarchives
/r/lolicon
/r/shotacon
/r/assbait
/r/preteen_boys
/r/photobucketplunder
/r/AngieVarona
© Copyright IBTimes 2023. All rights reserved.