Redskins Playoff News: 3 Ways Washington Can Beat The Seahawks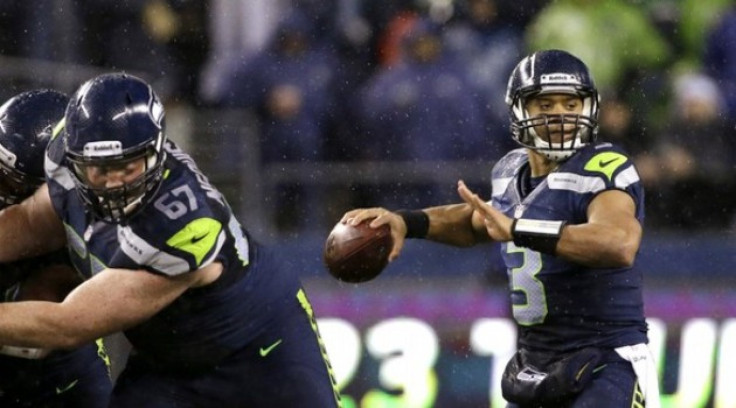 On Sunday, the Washington Redskins will play their first playoff game in five years. As the No.4 seed in the conference and the NFC East champions, they will host the fifth-seeded Seattle Seahawks.
It might be the most anticipated contest of wild card weekend. One rookie quarterback is ensured of advancing to the second round as Robert Griffin III will face Russell Wilson.
The last two times Washington made the playoffs, Seattle ended their season. Both of those games were on the road, but the Redskins will be home this time around.
Even though the Redskins are the higher seed and will be playing in Washington, the Seahawks are expected to win. Seattle is a three-point favorite, despite going 3-5 on the road in the 2012 regular season.
The consensus betting line made by Las Vegas oddsmakers may have the Seahawks as favorites, but the Redskins have a strong chance to play in the second weekend of the playoffs, and possibly reach the 2013 Super Bowl should they execute their strategy.
Here are three ways that Washington can beat Seattle:
RG3 With A Big Rushing Day
The biggest reason the Seahawks won 11 games this season was their pass defense. Seattle allowed an NFL best 15.3 points per game, in large part because of its secondary.
Richard Sherman and Brandon Browner may be the best cornerback tandem in the league. They've combined for 11 interceptions, and allow just 203 yards through the air per game. Griffin has just three games of at least 300 yards, and likely will be held in check on Sunday.
Fortunately for the Redskins, the rookie quarterback is just as dangerous with his legs. His 815 rushing yards were good for 20th in the league, and he picked up at least 50 yards on the ground in more than half his games.
Seattle held quarterbacks like Aaron Rodgers and Tony Romo in check. They also picked off Tom Brady twice. If Griffin can make a few big plays with his legs, he can make up for what might be a lackluster passing performance.
Contain Marshawn Lynch
Wilson has garnered a lot of attention because of the success he's achieved as a rookie, but Lynch has been the Seahawks best playmaker this season. He finished third to only Adrian Peterson and Alfred Morris with 1,590 yards on the ground. Lynch also ran for 11 touchdowns.
Wilson has been extremely efficient, but very few times has he been forced to carry the team. The quarterback threw for less than 200 yards per game, putting him 29th among starters. Lynch should still be considered the most imporant weapon on offense.
Lynch is a consistent performer,over the past two season, but is not at 100 percent due to back problems. Seattle may have to be forced to throw more, and Wilson has passed for more than 250 yards just twice, and could struggle if he has to make a lot of big plays in his first ever playoff game. Washington doesn't have a good pass defense, and if its rushing defense falters, Seattle could put up a lot of points.
Keep It Close
In the past few weeks, the Seahawks have been the most dominant team in the NFL. They've won their past five games by an average of 26.6 points.
The Redskins have won more consecutive games than the Seahawks, but they've done so in a much different fashion. Washington's last six games have come by an average of 7.5 points.
Only two of Seattle's 11 wins came when they were trailing at some point in the fourth quarter. Griffin and Washington have more experience playing in tight games, and that could help them squeak out a victory in a close game.
Playing at home should also help the Redskins in a tight contest. The Seahawks are a much different team on the road, and will have a more difficult time of making a comeback or executing big plays down the stretch.
© Copyright IBTimes 2023. All rights reserved.