Redskins vs. Browns 2015: TV Channel, Live Stream Info, Start Time For Preseason Game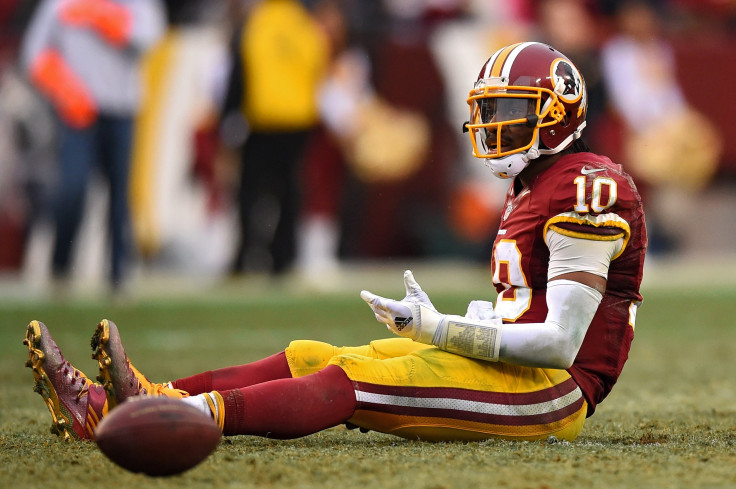 Both marred by injuries while hoping to overcome last place finishes from a year ago, the Washington Redskins and Cleveland Browns get their first taste of preseason action when they square off Thursday night at FirstEnergy Stadium in Cleveland.
It's a fresh start for each squad after Washington wound up 4-12 to finish at the bottom of the NFC East, while Cleveland put up a more than respectable and even surprising 7-9 run but couldn't move up the crowded AFC North.
Nevertheless, there's lots of promise and position battles to watch in the preseason opener, especially with so many injuries on each side.
As many as 15 Browns are expected to sit out the matchup, including early training camp wonders like transitioning receiver Terrelle Pryor and veteran Dwayne Bowe, and rookie running back Duke Johnson. All three have dealt with hamstring injuries during camp, with Johnson out the last 10 days and Pryor a week.
The lack of first-team reps, especially with Cleveland expected starting quarterback Josh McCown and Johnny Manziel hoping to re-emerge, does hurt the Browns development and makes head coach Mike Pettine's decisions that much harder as camp rolls on. Pettine has touched on how Pryor's time out has hurt his chances.
"But you deal in reality,'' Pettine said to Cleveland.com. "Right now, he can't be out there. He's taking all the mental reps that he can, but that only gets you so far. It is unfortunate, similar to Duke. We need to know what we have in both those guys, and when they're not out there, it hurts us."
Pettine also told reporters that the starters could play about a full quarter against Washington, while the reserves get their chances to shine later. The game offers the first look at new veteran receiver Brian Hartline as well as fourth-round pick and wide out Vince Mayle out of Washington State.
With Pryor and Bowe out, Mayle, who exploded for 1,483 yards and nine touchdowns in his final college season, could creep his way onto the roster with a strong showing against the Redskins. But he's also battling former Indiana standout and undrafted rookie Shane Wynn for reps.
Cleveland linebacker Barkevious Mingo did not practice on Tuesday, and may still be recovering from arthroscopic knee surgery he underwent last week. His absence opens the door for rookie linebackers Mike Reilley, Hayes Pullard, and Nate Orchard to make some noise as well. Orchard was the Browns second-round draft choice in the spring, while Pullard was a seventh-round pick and Reilly an undrafted free agent.
The Redskins will also miss some key starters. Linebacker Ryan Kerrigan (knee), who led the team with a career-best 13.5 sacks last season, receiver DeSean Jackson (shoulder), tight end Logan Paulsen (toe), receiver Jamison Crowder (hamstring), linebacker Will Compton, and cornerbacks Bashaud Breeland and David Amerson (shoulder) were all ruled out by head coach Jay Gruden.
For Crowder, a fourth-round pick out of Duke, the loss of a game is especially troubling. He's one of five rookie receivers trying to make the team and his injury means Evan Spencer, Tony Jones, or Reggie Bell can overtake him on the depth chart.
But Washington will get its first serious gander at rookie offensive lineman and No. 5 overall draft pick Brandon Scherff, as he hopes to make the starting roster in front of quarterback Robert Griffin III. According to the Washington Post, Scherff has switched to right guard with second-year lineman Morgan Moses moving to right tackle.
Griffin, coming off another injury-plagued year, looks to regain his touch on offense and run Gruden's offense the way he wants.
"We're looking for quarterbacks to get the ball out of their hands, make the right decisions," Gruden said to The Post. "We're looking for backs to hit the hole and keep their feet moving and yards after contact and ball security. And receivers: route distribution, route definition and see how they catch the ball and see if they can separate against a very good group of corners for Cleveland."
Start Time: 8 p.m. ET
TV Channel: CSN Washington (NBC)
Live Online: NFL Network Online
© Copyright IBTimes 2023. All rights reserved.