Regulator Throws Lifeline to Underwater Borrowers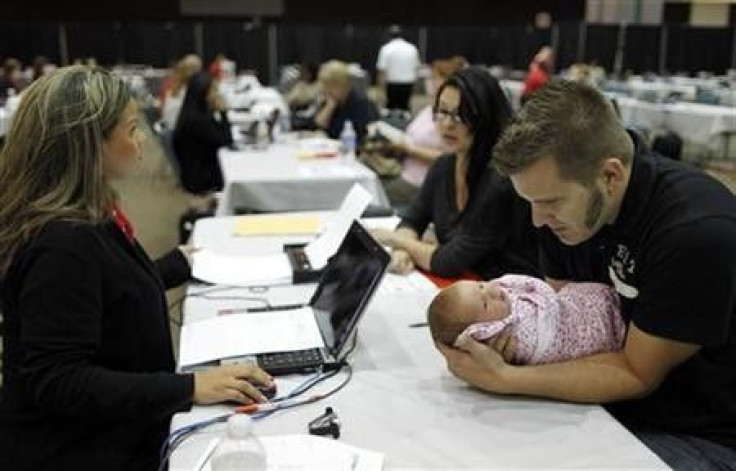 U.S. homeowners who owe more than their properties are worth got new help on Monday when a U.S. regulator expanded a government program in a step that could help up to one million borrowers.
The Federal Housing Finance Agency, which oversees mortgage finance giants Fannie Mae and Freddie Mac, eased the terms of a refinancing program which helps so-called underwater borrowers who have been on time with payments but are unable to refinance.
The overhaul is the latest effort to deal with a problem at the center of the economy's weak recovery -- the crippled housing market. Officials have been frustrated that numerous efforts to bolster the market have shown little success.
FHFA said it was scrapping a cap that prohibited borrowers whose mortgages exceeded 125 percent of their property's value from participating in the Home Affordable Refinance Program (HARP), which is targeted at loans backed by Fannie Mae and Freddie Mac.
This is an appropriate balancing of risk that's being borne by Fannie and Freddie, and hence the American taxpayer, FHFA's acting director, Edward DeMarco, said in a conference call with reporters. This will make HARP more available.
The government seized Fannie Mae and Freddie Mac, the two largest sources of U.S. mortgage financing, in September 2008 as losses on loans they backed spiraled, and the two firms have so far been propped up with $141 billion in taxpayer funds.
After meeting with DeMarco earlier this month, one lawmaker said the expanded program could help as many as 600,000 to one million borrowers. But that is only a fraction of the estimated 11 million homeowners who are underwater. DeMarco said there was no way to forecast how many borrower could be helped.
ADMINISTRATION PUSH
The Obama administration had pushed FHFA to widen the program to more borrowers. The regulator had moved cautiously, wary of piling two much risk on the two mortgage companies.
President Barack Obama will showcase the changes at a stop on Monday in Nevada, the first leg of a campaign-style swing through western states that may be crucial to his re-election in 2012.
To encourage banks to participate in the program, FHFA is revamping it to protect lenders from having to buy back HARP loans if underwriting problems are later found. Banks will only have to verify that borrowers have made at least six of their last mortgage payments and, in most cases, there will not need to be an appraisal.
FHFA said Fannie Mae and Freddie Mac will waive certain fees for borrowers that refinance into loans with a shorter term, such as 15 years, aiming to spur homeowners to pay down the amount they owe at a faster rate.
That gives the borrower greater financial options and certainly is also an opportunity to strengthen the borrower's household balance sheet, DeMarco said.
The Obama administration sees lowering mortgage payments as a way to free-up cash for other spending that could help support the economy's tepid recovery.
Many economists, however, have argued bolder steps to help struggling borrowers are needed given the weight housing is placing on the recovery.
Former U.S. Treasury Secretary Lawrence Summers, in a Reuters column, urged mass sales of foreclosed homes to investors for rentals and the controversial idea of writing off principal owed by struggling homeowners.
With constructive approaches by independent regulators, far better policies could be in place six months from now, he wrote. There is nothing else on the feasible political horizon that can make as a large a difference in driving American economic recovery.
Along with the others changes, FHFA said it was waiving the need for certain contracts that outline the incentives of originators, issuers, and investors when a loan is sold and securitized. Ending these representations and warranties will increase competitiveness for lenders and create an incentive for them to refinance existing borrowers.
FHFA also said it was extending the life of the program until December 31, 2013 and that it wanted to focus on loans made between 2004-2008, when borrowers typically locked into rates above 5 percent. Currently, the average rate for a 30-year fixed loan is 4.11 percent, according to Freddie Mac.
The program is limited to loans that Fannie Mae and Freddie Mac guaranteed before June 2009.
(Reporting by Margaret Chadbourn; Editing Andrew Hay)
© Copyright Thomson Reuters 2023. All rights reserved.