Religious Discrimination? Muslim Family Kicked Off United Flight Sues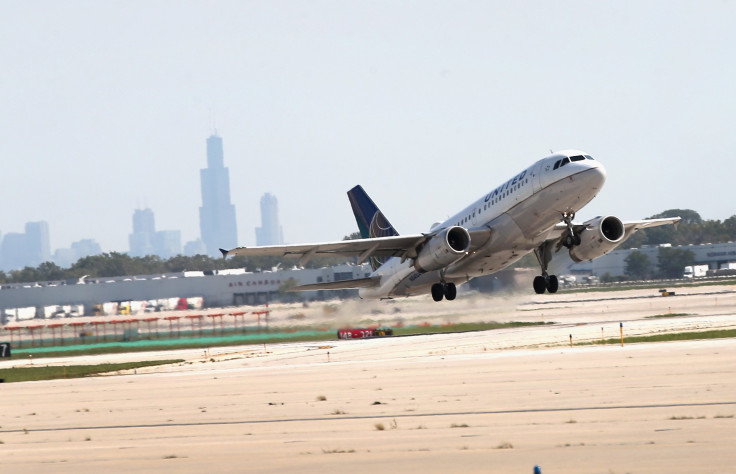 A Muslim couple ejected from a flight at O'Hare International Airport in Chicago last year filed a federal lawsuit Friday against United Airlines, claiming religious discrimination.
The suit was filed amid growing anxiety in the Muslim community, sparked by President Donald Trump's travel ban against people from six Muslim-majority countries.
Crew members aboard United Flight 5811 ordered Mohamad and Eaman Shebley of Libertyville, Illinois, off the plane last March 20 after Eaman Shebley, who wears a head scarf, sought help with a booster seat for their youngest child.
Read: Jewish Communities Growing Anxious, Fearful Because Of Wave Of Bomb Threats
The couple have said they were humiliated by the incident.
"Something doesn't add up to me," Eaman Shebley told the Chicago Tribune last April. "We weren't rude. We didn't do anything wrong. I'm in customer service. This is not normal for someone to treat someone this way. I felt singled out right from the get-go."
United said at the time the booster seat did not comply with Federal Aviation Administration guidelines, presenting a safety issue.
The Tribune said the couple took a later flight, with the booster seat, without incident, and had no trouble on the return flight. United offered reimbursement for their flights, expenses and inconvenience in addition to five free round-trip tickets.
Read: Trump Travel Ban Seen As Ineffective, Anti-Muslim
Earlier, United also was accused of mistreating a Northwestern University chaplain on a flight from Chicago to Washington. A flight attendant allegedly denied Tahera Ahmad a full can of soda, saying it could be used as a weapon.
The Council on American-Islamic Relations sponsored the suit. An attorney for the group noted there have been at least a dozen such incidents in the past 18 months.
"We believe the time is right now to bring this to the attention of the courts and the federal government and ask for some accountability on behalf of the airlines — that's really what this suit is about," lead attorney Phil Robertson told reporters.
Ahmed Rehab, executive director of CAIR's Chicago office, the suit is about more than the Shebley family.
"It affects our entire community," Rehab said. "There is a real strong sense of apprehension every time one of these stories emerges. People start to think, 'Can I speak Arabic in an airport?' Nobody should have to bite their tongue and start to feel as if they're committing a crime just because they need to communicate with their elderly mother or father-in-law while standing in line in an American airport."
© Copyright IBTimes 2023. All rights reserved.
FOLLOW MORE IBT NEWS ON THE BELOW CHANNELS