Remy Ma Wants To Look Skinny In Pictures, Reveals She's Blocking People On Instagram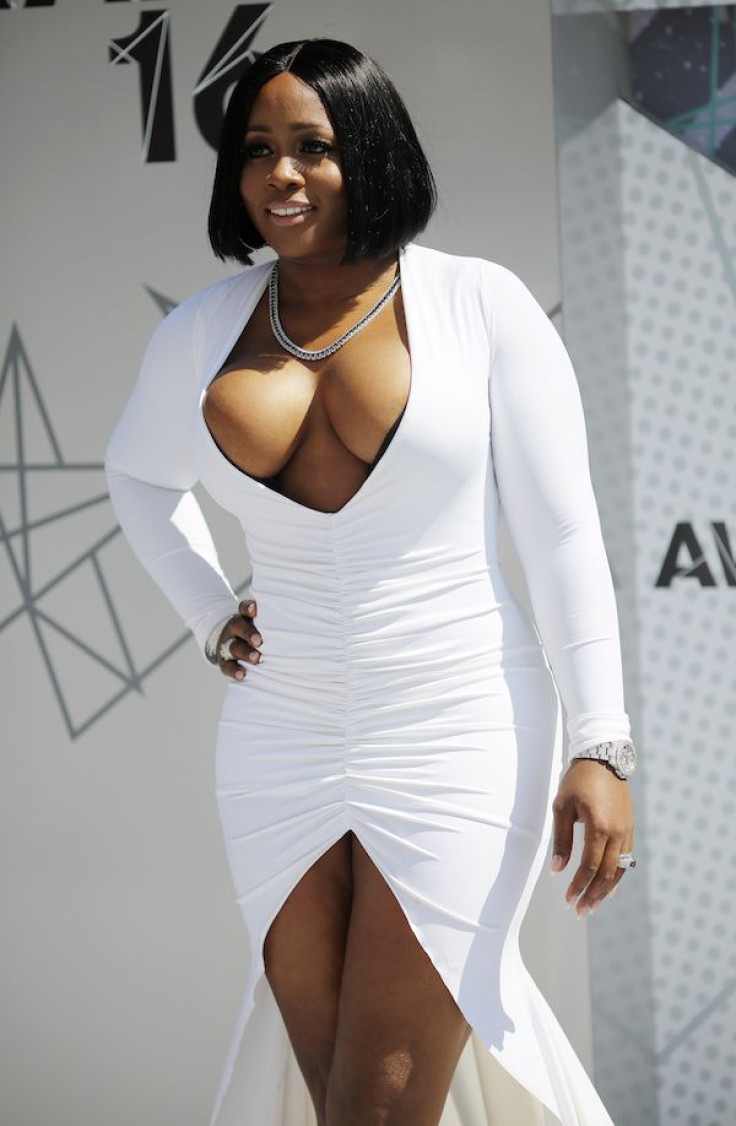 Does Remy Ma have body issues? The curvaceous "shETHER" rapper just revealed on social media that she actually wants to look skinny in pictures. She then went on a rant regarding why she plans to block some people on Instagram.
On Saturday, Remy Ma took to Instagram to update her fans of her whereabouts, revealing that she and Papoose are in Las Vegas. She first uploaded a couple of snaps showing her matching Moschino shirt and boots. She appears to be much skinnier than usual in the photos because of the design printed on her white shirt. Apparently, the design is that of a very slim woman's body rocking a dress that's made out of gray Moschino belts.
In one post, Remy Ma admitted that though she loves being thick, she also wants to "look skinny in pictures," and that's why she took the snaps of her wearing the shirt. Since the photo easily tricks the eyes to make it seem like Papoose's wife did lose a lot of pounds, some of her fans said they were initially confused about the rapper's real weight. One fan wrote: "Oops… I thought u [sic] got very skinny." Another chimed in: "When I first seen this picture I was like wow she has gotten so small didn't realize at first it was a dress/shirt."
READ: Nicki Minaj's feuds from past to present
Meanwhile, it seems Remy Ma has reached her boiling point when it comes to her bashers, who frequently leave negative comments on her Instagram. Nicki Minaj's enemy uploaded a video clip of her ranting about some people who are attacking her on social media. In her rant, she reminds everyone who has visited her page that they just can't leave any comment they like on her posts.
Remy Ma also called out one basher, without naming his or her Instagram handle, who writes comments that the "All the Way Up" hitmaker doesn't like. She warned the basher that she's considering attacking and even violating him or her. Finally, she stated that as soon as she gets some time, she'll go on a blocking spree to prevent the basher and everyone who liked the comments the former wrote from being able to view her account.
Fans quickly expressed their support to Remy Ma. One fan commented: "Get 'em Remy! It's one thing to give constructive or creative criticism and a whole different ball game when you are being disrespectful." Another fan seconded: "Hell yeah! Block all the negativity and keep focusing on you and your blessings."
© Copyright IBTimes 2023. All rights reserved.