Republican Presidential Debate 2016 Live Update: Best Twitter Reaction, Memes And Analysis As It Happens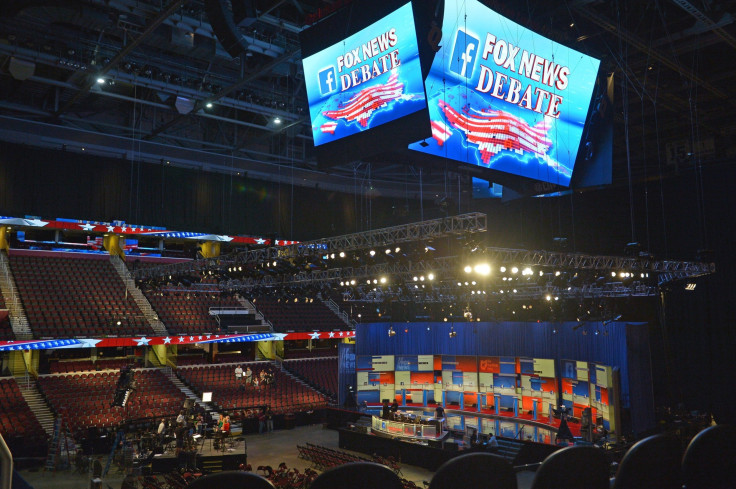 In some ways, public perception of the GOP debates on Thursday will mirror a phenomenon seen in a very different industry. Who is winning, who laid down the best insult, and, ultimately, who won will be influenced greatly by social media, namely Twitter -- just like in celebrity rap battles!
The Thursday Fox News debates are the first of several that will be held to weed out which candidates Republican voters prefer in the large field. There's plenty of time between now and January, when the first votes in the primary season are cast, for upsets in the race.
As candidates prepared themselves for the main Republican debate on Thursday, Donald Trump was clearly the man to beat. Recent polls have shown him beating the other 17 candidates and beating his second-place rival, former Florida Gov. Jeb Bush, by double digits. Once a front-runner himself and a seemingly inevitable GOP nominee, Bush has been eclipsed by Trump and finds himself trailing closely behind others, including Wisconsin Gov. Scott Walker and Florida Sen. Marco Rubio.
But the fight for the GOP nomination is anything but over, as was evident during the early debate Thursday that started at 5 p.m. After the first debate, which featured the seven candidates who did not make the top 10 tier, the lesser-known Carly Fiorina, a former HP executive, was widely seen as the clear winner of that contest.
As the suit-and-tie top-tier Republican presidential candidates look to tear into one another (or show self-restraint, or talk policy, or maybe try to avoid policy talk completely), look here for a live, updating collection of tweets throughout the night: reactions and insight from the digital world.
© Copyright IBTimes 2023. All rights reserved.
FOLLOW MORE IBT NEWS ON THE BELOW CHANNELS