Rihanna and Chris Brown Back Together! Or Is Ashton Kutcher In The Picture?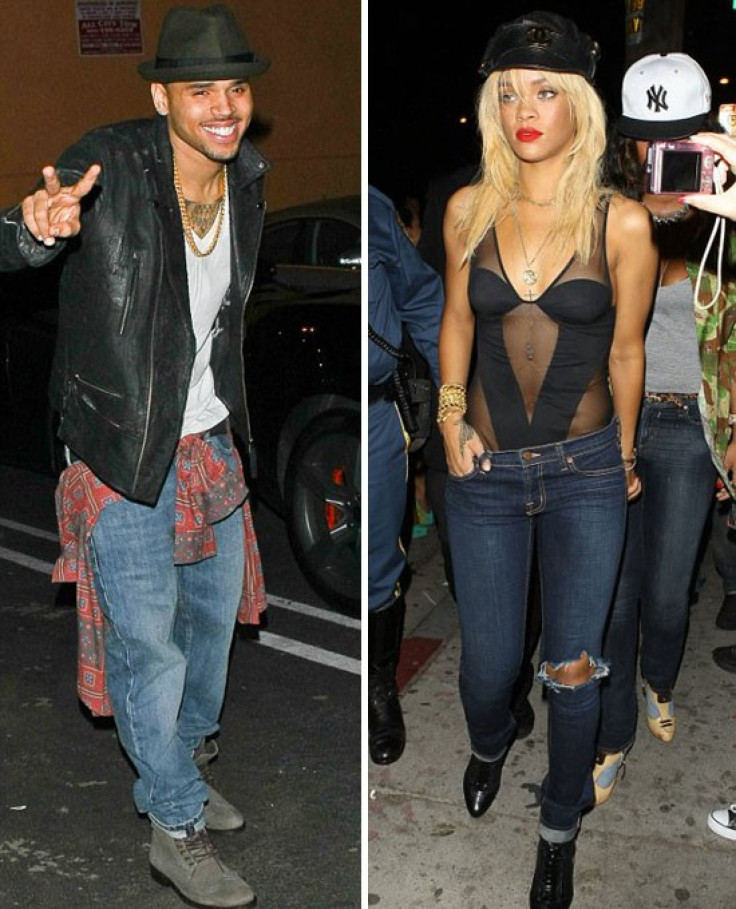 On Wednesday night Rihanna went out drinking in LA where she was photographed by Paparazzi before mysteriously left the club after checking her phone. We know what you're thinking, but she wasn't going to see her ex-boyfriend Chris Brown, who was convicted of physically abusing her three years ago and could still be arrested for breaking his probation after stealing an iPhone off a fan last month. According to TMZ, RiRi received a suggestive text message from movie star Ashton Kutcher, and immediately drove to his $10 million mansion to jump into bed with the actor best known for his role as the lovable but idiotic Kelso on That 70s Show.
Last night TMZ posted blurry photographs that they said were evidence of Rihanna pulling into Ashton Kutcher's driveway after midnight. You can see the photos here. The article appears to have disappeared from TMZ's website, although several other news sources are still reporting on it. According to MediaTakeOut, Rihanna ditched her friends to meet up with Kutcher and didn't leave his house until 4 am.
It looks like Rihanna may finally be through pining for Chris Brown. Ever since she was spotted leaving his Grammy dressing room sporting a coy smile rumors began to fly that the exes had been secretly dating for as long as a year, were planning a secret wedding, and were only keeping the entire thing under wraps because they knew that everyone else disapproved.
Whether or not the more outlandish rumors were true, Rihanna certainly seemed to suggest that she was in the process of reconciling with Brown in the form of several messages posted on Twitter for all her fans and the media to see. This led to a virtual brawl between RiRi and Brown's current girlfriend, model Karrueche Tran. The battle of online barbs grew so vicious that Rihanna fans began sending threatening text messages to poor Karrueche and that might just be what brought the struggle of Breezy's affection to an end.
What do you think? Was Rihanna's night with Ashton Kutcher just a fling or is the Bajan R&B star trying to move on?
© Copyright IBTimes 2023. All rights reserved.