RIIZE Becomes 'High-Speed Million Seller' Despite Multiple Controversies; Preorders Hit 1.03 Million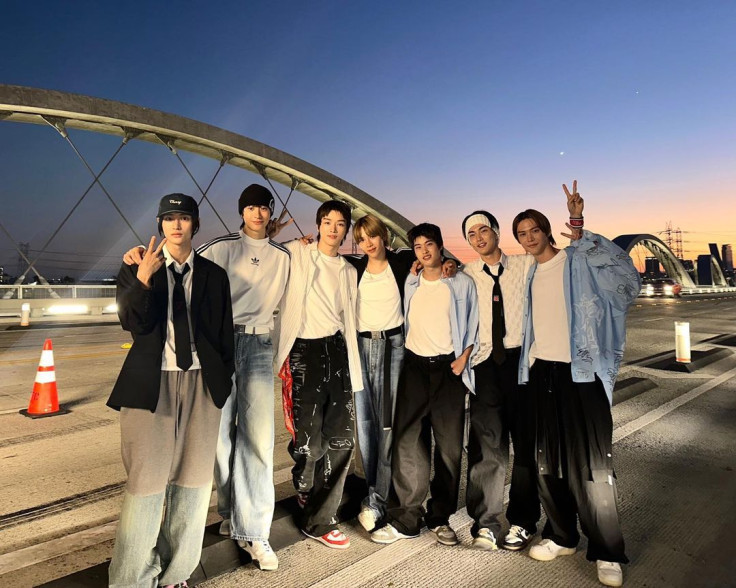 KEY POINTS
RIIZE achieved a historic milestone before its debut, garnering 1.03 million pre-orders for its single album "Get A Guitar"
"Get A Guitar" will be made available on music streaming platforms on Monday at 6 p.m. KST
RIIZE recently got entangled in controversies related to alleged bullying, violence and negative attitudes
SM Entertainment's newest boy group, RIIZE, hit an impressive milestone in its career ahead of its official debut despite being entangled in multiple controversies.
Seunghan, Wonbin, Sohee, Sungchan, Shotaro, Anton, and Eunseok are slated to release their first single album, titled "Get A Guitar," on Monday at 6 p.m. (KST) across various music streaming platforms such as Melon, Spotify and QQ Music. The music video will also be released at the same time via their label's SMTOWN channel on YouTube.
Before its official release, the record impressively garnered a total of 1,032,144 million pre-orders, which indicated that RIIZE is on the way to becoming a "high-speed million seller" as soon as it debuts, per Twitter account @riizefolder.
"Get A Guitar" will feature a total of two songs: a song of "inspiration" with the same name and another track titled "Memories." Both songs would highlight lyrics that portray RIIZE's experiences while preparing for its debut and feature a unique and fresh genre called "emotional pop."
Following the historic feat, fans of the soon-to-debut boy group cheered on Twitter and showed support for the group. Some even described RIIZE as "rookies of the year."
"This is such great news to wake up to! Congrats RIIZE, my loves," one user wrote, while another commented, "Yeah definitely knew they would sell well."
"I KNEW THEY WOULDNT FLOP BUT OH MY [GOSH]," a third user said, adding a GIF of Oprah Winfrey from 1997 screaming in excitement.
"Rookie monster is coming," a fourth user stated.
Another wrote, "AAAAAA PROUD IS AN UNDERSTATEMENT."
"Despite the hate they got. Congrats, my boys," a sixth user added, referring to the string of controversies involving some of the members of RIIZE.
Over the past months, RIIZE faced massive criticism after the pre-debut history of some members leaked online.
Previously, photos of member Sohee went viral, showing him allegedly going bar hunting with friends — an activity often done when men meet with women in random places. An unnamed social media user also accused Wonbin of being a bully, describing him as a "bastard" he used to attend school with back in their hometown, Ulsan, South Korea.
Seunghan also recently received major backlash after photos of him kissing his girlfriend surfaced online. Reports have also circulated with some claiming that Seunghan was abusive toward his girlfriend, forcing her to get an abortion, was a "gold digger" and allegedly stole from his roommates and smoked in their dormitory.
Following the controversy, Seunghan penned an apology to fans via RIIZE's official Instagram account. There, he said, "First of all [to] the RIIZE fans, I'm really sorry. I damaged the team with a personal matter [at] a very important and crucial moment ahead of my debut [and] disappointed the members and the company staff."
He added that because he was "scared and anxious," he was sorry that he couldn't apologize sooner. He also said that he reflected on his past actions and promised the fans that RIIZE would be his main priority moving forward.
"I'm going to be a little more cautious in every situation I end up in as well as [on] the RIIZE stage. I will do my best to make you feel the sincerity towards the team and the fans in my actions. Once again, I am sorry. Thank you for reading the long article," he concluded.
SM will also be taking legal action against those who leaked the photos and is currently collecting evidence through its platform KWANGYA 119.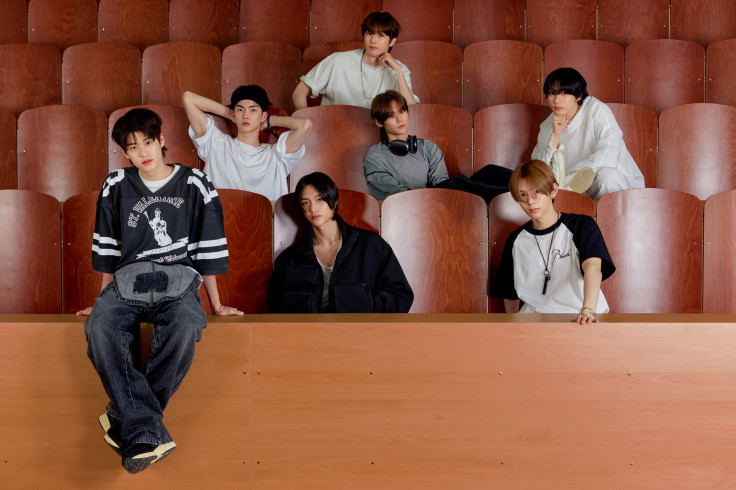 © Copyright IBTimes 2023. All rights reserved.