'Rise' Season 1, Episode 6 Synopsis, Trailer, Sneak Peek Released
Stanton High hits another obstacle in its production of "Spring Awakening" in tonight's episode of "Rise."
In a sneak peek from Season 1, episode 6 of the NBC series, Lilette (Auliʻi Cravalho) tells Lou (Josh Radnor) and Tracey (Rosie Perez) that she won't be able to attend their afternoon rehearsals until further notice.
"But we have three weeks left," Lou reminds Lilette. "You're Wendla. You're lead."
"I know but I have to work," Lilette explains. "I have a situation. My mom (Shirley Rumierk) lost her job, and until she gets another one, I have to work extra shifts. I need the money for rent."
"I'm so sorry but I don't have any other options," continues Lilette, as her tears start to fall. "I understand if you need to recast. I'm sure Gwen (Amy Forsyth) will get the lines down, and she's a better singer than me anyway."
As Tracey tries to comfort Lilette, Lou tells them that they're not gonna recast. "We'll make it work somehow," says Lou. Click here to watch the sneak peek.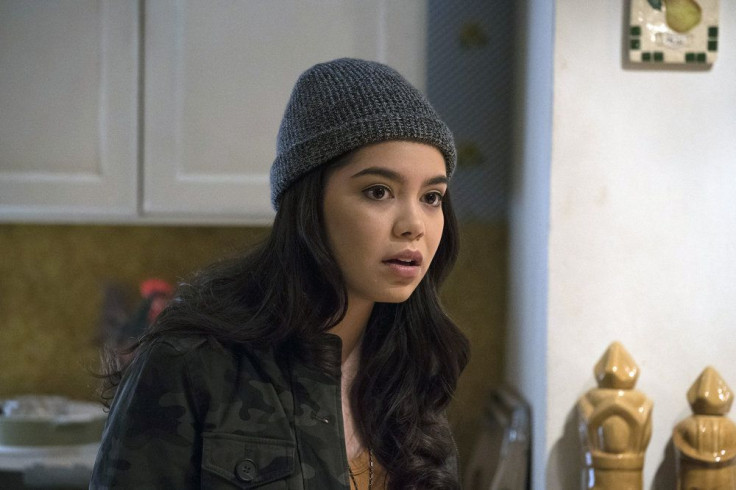 Unfortunately, Lilette isn't the only member of the Stanton drama club who is at crossroads. The trailer for the hour reveals that Robbie (Damon J. Gillespie) has been benched by Coach Strickland (Joe Tippett) following the former's poor performance during Stanton football team's last game.
"He won't let me play unless I quit the show," Robbie tells Lou of Strickland. "What would you do?"
In an interview with Entertainment Tonight last week, Gillespie explained why Robbie reaches out to Lou for help when he's faced to choose between football and the drama club. "He's one of those people who doesn't like to be told what to do," Gillespie said of Robbie. "When he is told he has to do something, it's like, 'Says who?' That's kind of his mentality. If he really had to choose, I don't think he knows what he would choose. I really don't. I think he'd freeze up."
Elsewhere in the next episode, according to the synopsis for the hour, Gwen starts down a destructive path that threatens to disrupt Gordy's (Casey Johnson) attempts at self-control. Meanwhile, Simon (Ted Sutherland) takes steps to get closer to Anabelle (Shannon Purser). But as seen in the trailer, Simon and his onstage partner Jeremy (Sean Grandillo) share a kiss on the lips.
"Rise" Season 1, episode 6, titled "Bring Me Stanton," airs tonight, April 17, at 9 p.m. EDT on NBC. Watch the trailer for the episode below:
© Copyright IBTimes 2023. All rights reserved.