'Rise' Season 1, Episode 7 Sneak Peek: Maashous Receives Potentially Life-Changing News
Maashous get unexpected news in tonight's episode of "Rise."
In a sneak peek from Season 1, episode 7 of the NBC musical drama series, Maashous (Rarmian Newton) and his foster mom meet up with the new social worker that handles his case.
"Is everything alright?" Maashous' foster mom asks. "Maashous is doing good at the house. [I'm] not sure what's going on here."
"As his foster parent, I know you're concerned but actually I'm calling everyone in with good news," replies the social worker, before confirming that his biological mom has already been released from custody earlier this year.
"She's been doing well," the social worker continues. "Her parole officer has been in contact with us. And he feels your mom is just about ready to get you back. You're gonna be moving back home, Maashous."
As he tries to process the news, Maashous asks where her mom currently lives. "Eagleton, not too far from here," answers the social worker.
When Maashous asks if she gets to stay at Stanton High School," the social worker replies. "Well, we don't know all the details yet, but it might mean transferring Roosevelt. But your mom has her own place. She's made sure there's a room for you. She worked very hard to get to this point."
Uncertain of what he'll do next, Maashous gets a word from Gail (Marley Shelton) that he can continue to stay with them if he wants to. "You're part of this family, Maashous. You're not leaving," Gail tells him in the trailer for the episode.
Elsewhere in the episode, according to the synopsis for the hour, Lou (Josh Radnor) and Tracey (Rosie Perez) lead the "Spring Awakening" cast through a series of rehearsals that falls short of expectations. Meanwhile, Simon's (Ted Sutherland) personal feelings start to compromise his performance in the musical. Also, Gwen's (Amy Forsyth) familial strife leads to a wild night out, and Michael (Ellie Desautels) tries to reconnect with an estranged friend.
"Rise" Season 1, episode 7, titled "This Will God Willing Get Better," airs on Tuesday, April 24 at 9 p.m. EDT on NBC.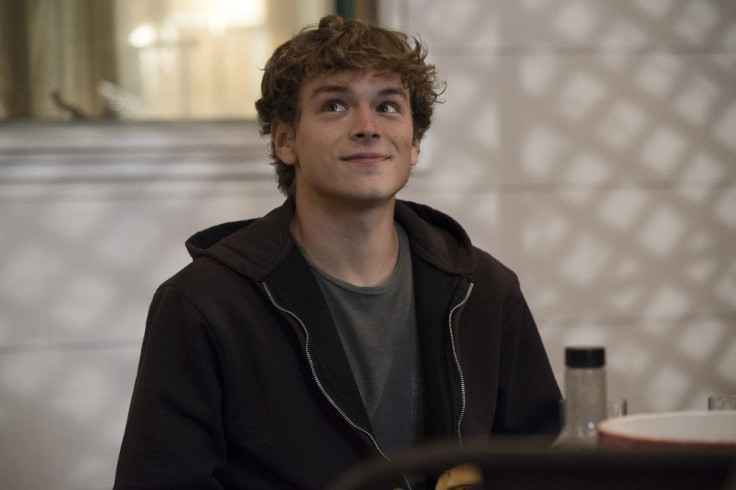 © Copyright IBTimes 2023. All rights reserved.
FOLLOW MORE IBT NEWS ON THE BELOW CHANNELS