Blac Chyna Will Never Get Back With Rob Kardashian, Star Addresses Spite Baby Claims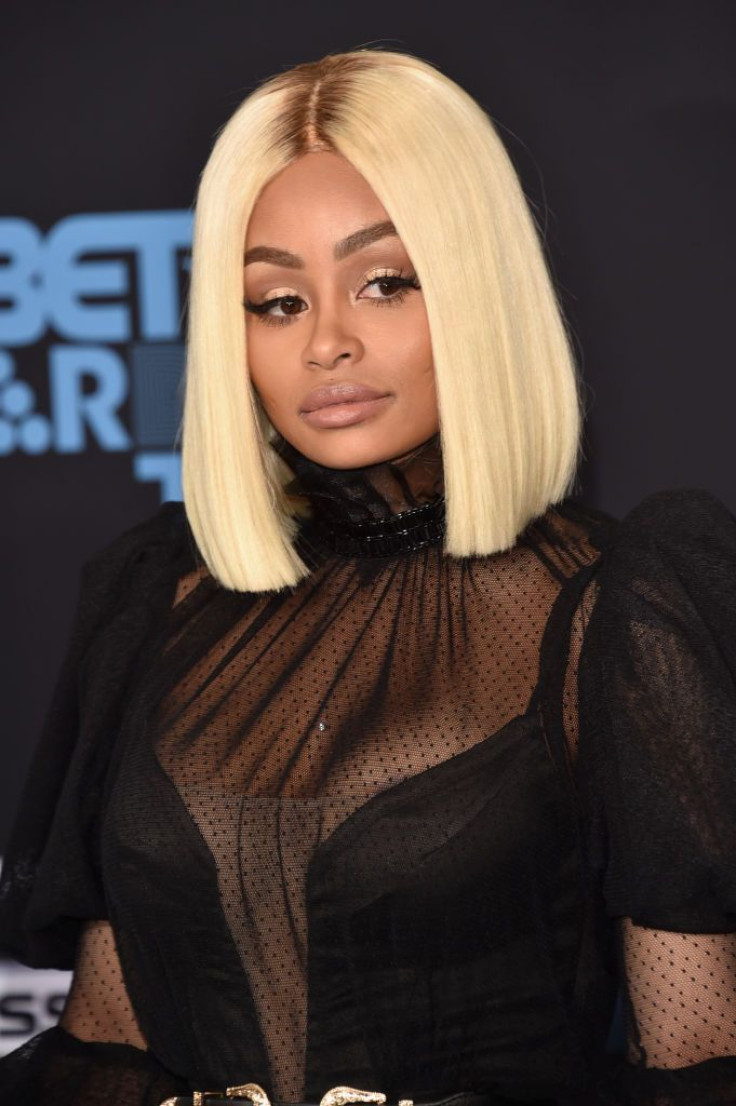 Since Rob Kardashian's social media rant condemning Blac Chyna for cheating on him and using him for fame, the model chose to appear on ABC's "Nightline" to address the recent drama that has transpired while also sharing an update on their relationship status.
While appearing on the program, Chyna told "Good Morning America" anchor Linsey Davis that she truly loved Kardashian, however, now that the romance is over she says there is "absolutely no chance for reconciliation."
READ: Blac Chyna plans on filing restraining order against Rob Kardashian
Chyna appeared on the pre-taped interview accompanied by her lawyer, Lisa Bloom. During the sit down, the model was asked about her thoughts regarding claims that she dated Rob to get revenge against the Kardashians after her ex Tyga began dating Rob's sister Kylie Jenner shortly after their break up.
"First of all that's not even my character. I see all these things on the internet and I never address it because I'm the bigger person. Robert came at me," she stated.
When asked if asked to comment on Kardashian's statement that she used the family for fame and fortune, the model explained that she already had her own claim to fame prior to the Kardashians.
During his social media rant, Kardashian stated that Chyna only dated him and had their baby, Dream, out of spite because Tyga moved on with Jenner shortly following their split. The "Rob & Chyna" star also denied cheating on Kardashian seeing as they have been broken up for several months.
The star explained that she sent Kardashian a video of herself in bed with another guy because she thought it would get him to take a hint and leave her alone.
"I've been broken up with Rob since December and it's like if somebody keeps poking at you and poking at you and keep poking at you, you're eventually, you're going to pop. I was just like, maybe if I send this video to him then he'll just leave me alone," she said.
Chyna also told Davis that Kardashian became physically abusive with her in April. She said her experience has inspired her to become an advocate among women who may be frightened to stand up for themselves. "I would like to just say something to, like, all the women out there," she said.
"You know, you're not the only one that's probably going through something. So, I feel as though if one person speaks up, hopefully it will be a domino effect," she stated.
Chyna also revealed that she was hurt when Kardashian released nude photos of her in which he claimed that he paid for her to have plastic surgery. "I was devastated, of course. I'm like, how could somebody, like, post these pictures of me?" she said.
"And I'm like, 'Wow, OK.' Like, this is a person that I trusted. I felt...betrayed," she explained.
READ: Can Blac Chyna afford to raise baby without Rob Kardashian?
Although she is done with Kardashian, Chyna told Davis that she would like to continue to share joint custody of their daughter together.
The rest of Chyna's "Nightline" interview is expected to air Monday On ABC.
© Copyright IBTimes 2023. All rights reserved.