Rob Ryan Fired: Lovie Smith, Dave Wannstedt, Ray Horton, Romeo Crennel Rumored Candidates To Replace Dallas Cowboys Defensive Coordinator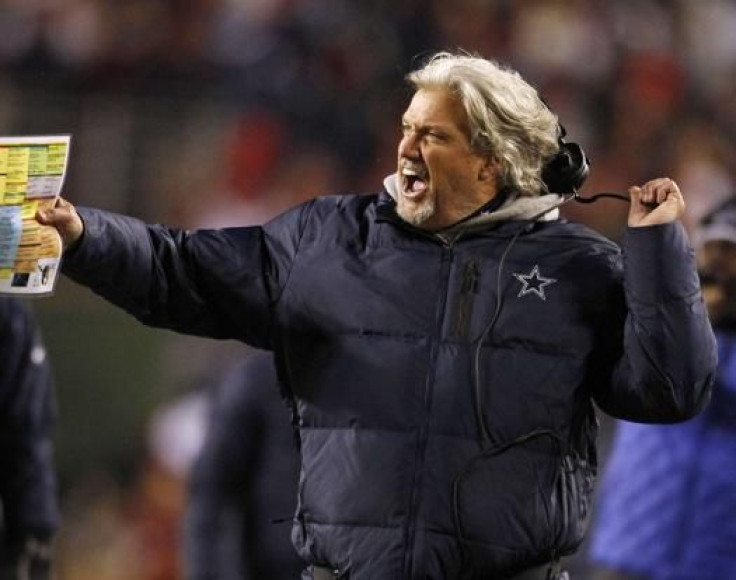 Ask anyone in the Dallas Cowboys organization, except the now-fired Rob Ryan, and the team needed to make serious changes to avoid another 8-8 season.
Ryan was let goTuesday, a week on the heels of owner Jerry Jones promise to shake up a team that hasn't made the playoffs since 2009, and one that Jones said should not go .500 for the kind of money he spends.
"I inherited a team that was 31st in the league in defense and made them better," Ryan told ESPNDallas.com. "I (expletive) made them a hell of a lot better. I'll be out of work for like five minutes."
The 50-year-old long-time coordinator, and son to one of the greatest coaches in NFL history in Buddy Ryan, attributed the Cowboys shortcomings on defense to injuries, with his players missing a total of 50 games this season.
Jones evidently didn't think injuries were a good enough reason and he along with head coach Jason Garrett will look for Ryan's replacement.
Several former head coaches have been suggested for the job, including one coordinator that interviewed for many of the head coaching vacancies in the NFL.
Lovie Smith
Smith may have the most success of all the possible candidates, guiding the Chicago Bears to a Super Bowl appearance and he interviewed for several jobs after Chicago let him go last week.
During his nine seasons with Chicago, Smith routinely fielded a top notch and organized defense that terrorized the NFC. In fact his schemes on defense, were not the reason for his dismissal but rather a struggling Chicago offense.
Supposedly the Cowboys are talking about a switch to a 4-3 defense, after employing the 3-4 for the past eight years, and a coach as talented and seasoned as Smith could help with that transition.
Still Smith may not want to take a demotion. He's been rumored for the San Diego Chargers and the Philadelphia Eagles jobs.
Dave Wannstedt
Wannstedt was fired as the Buffalo Bills defensive coordinator after just one season at the top spot. He came back to the NFL after a six year stint in college with Pittsburgh.
The Bills had major trouble stopping the run in 2012, but did have a Top 10 secondary. The 60-year-old was also a head coach with the Bears and Miami Dolphins and was the defensive coordinator for Dallas from 1989 to 1992.
Ray Horton
Perhaps the hottest assistant in the league, the current Arizona Cardinals defensive coordiantor reportedly met with the Bills and Browns, and was also considered by Arizona for their head coaching position.
According to the Dallas Morning News, Horton was up for the Dallas d-coordinator job two years ago but lost out because he only had experience as a coordinator in the secondary. Horton also played for Dallas from 1989-92 as a defensive back.
Romeo Crennel
One of the branches from the Bill Bellicheck tree, Crennel has had two stints as a head coach, and was a defensive coordinator and assistant with the New England Patriots and New York Giants for many years. Crennel won three Super Bowls as the coordinator for the Patriots from 2001 to 2004.
He hasn't had much success as a head coach, but clearly has a proven track record leading a defense.
© Copyright IBTimes 2023. All rights reserved.