Robert Downey Jr. ?Avengers? Payday Could Exceed $50 Million: Report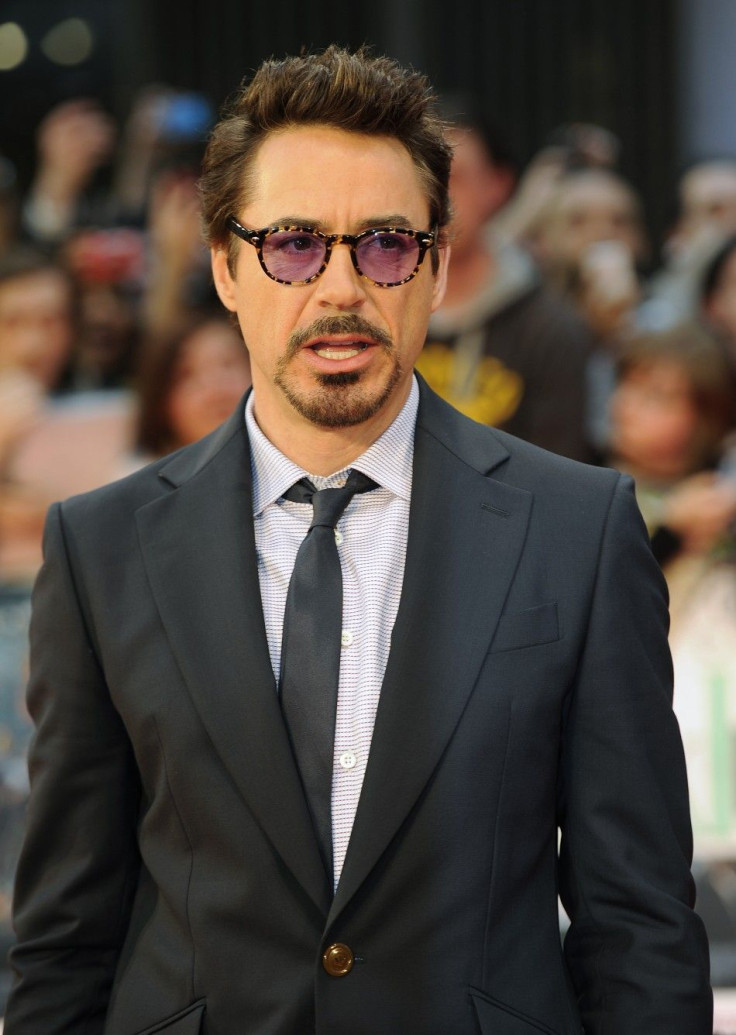 Robert Downey Jr. may have said working on The Avengers couldn't have gone any better, but little did he know that his payday would be the sweetest part, with rumors circulating that his check could exceed $50 million.
According to The Hollywood Reporter, Downey Jr., 47, is slated to make $50 million for his role as Tony Stark (Iron Man) for Marvel's The Avengers, which raked in more than $1 billion in the box office globally. MSNBC even reported that two sources said the final payday amount could be even more than $50 million once the final profits of the film are determined over the next year or more.
The other Avengers stars -- Chris Hemsworth, Chris Evans, Jeremy Renner and Mark Ruffalo -- will reportedly make a fraction of what Downey Jr. will make, estimated between $2 million and $3 million with bonuses, sources told MSNBC. Samuel L. Jackson and Scarlett Johansson will make about double that amount.
So how exactly did Downey Jr. score such a hefty payday?
MSNBC reports that Downey Jr.'s rep at CAA and the Hansen Jacobson law firm secured a deal that would grant him anywhere between five and seven percent profit in any film where he stars as Iron Man. However, the reps declined to comment to MSNBC.
In comparison, Downey Jr. made $500,000 for the first Iron Man movie, which grossed $585 million in 2008, and $10 million for the sequel, according to data on Internet Movie Database. Forbes also lists Downey Jr. as number six on the 2011 list of Best Actors for the Buck, meaning for every dollar he earns, the said film earns $18.74.
Marvel's The Avengers has taken the box office by storm, surpassing $1 billion in the box office in just over two weeks since its premiere. On its path, the film is slated to exceed 2011's Harry Potter and the Deathly Hallows Part 2, which grossed $1.32 billion and is the third highest-grossing film of all time behind Avatar and Titanic.
It is not uncommon for actors in films that gross as much as The Avengers to receive large checks. Others who have collected paychecks higher than $50 million include the likes of Johnny Depp, who scored as much as $250 million for the four Pirates of the Caribbean movies and Michael Bay, who cashed in for $80 million for the first Transformers film.
© Copyright IBTimes 2022. All rights reserved.
FOLLOW MORE IBT NEWS ON THE BELOW CHANNELS