Roger Ebert's tweet blasted by Ryan Dunn's friend, Bam Margera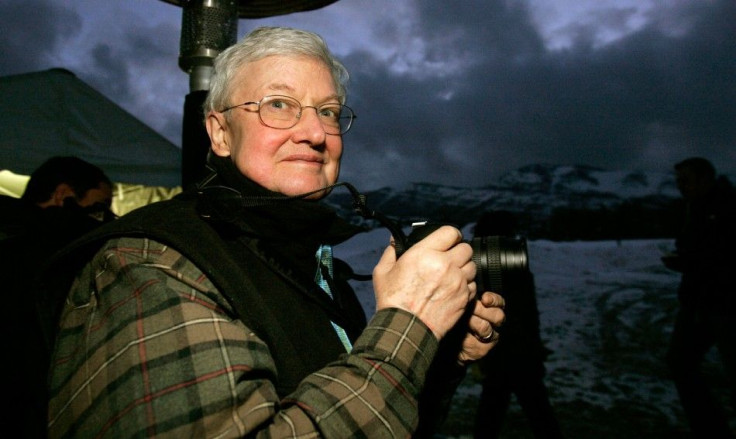 After news broke yesterday that former Jackass star, Ryan Dunn, died in a car crash, legendary film critic Roger Ebert took to twitter to share his opinion on the accident.
Ebert tweeted, Friends don't let Jackasses drink and drive.
This tweet sparked controversy among Dunn's friends, especially his close friend and former co-worker Bam Margera.
Many said it was too soon for Ebert to publish such a negative comment when his friends were still mourning the loss of their loved one.
Margera took to Twitter to also express his anger toward Ebert's tweet.
About a jackass drunk driving and his is one, F*** you! Millions of people are crying right now, shut your ... mouth! he tweeted.
He later added, I just lost my best friend, I have been crying hysterical for a full day and piece of s*** roger ebert has the gall to put in his 2 cents.
Margera is a professional skateboarder and stunt man. He had Dunn have been friends for a while as they were both on MTV's Jackass and Viva La Bam.
Dunn died Monday from injuries sustained in a fatal car crash in Pennsylvania. Dunn's 2007 Porsche 911 GT3 went off the road, crashed in to woods and caught fire. The accident happened at 3 a.m. on Route 322 and New Street in West Goshen Township.
TMZ reported that Dunn was out drinking with his friends just hours before the fatal car crash. The police have yet to determine the cause of the crash, but cite speed as a probable cause.
TMZ reported that Dunn had three Miller Lites and three girly shorts at Barnaby's, a bar close to where the accident happened in Pennsylvania.
A bar patron told the site that Dunn was wasted, while another said he was not too drunk to drive.
MTV reported that Dunn didn't seem intoxicated.
He was himself, a Barnaby's employee told MTV News. He seemed like he was having a good time, hanging out with his friends.
© Copyright IBTimes 2023. All rights reserved.