Romney's Visit To Poland Highlights Split Between Lech Walesa And Solidarity Union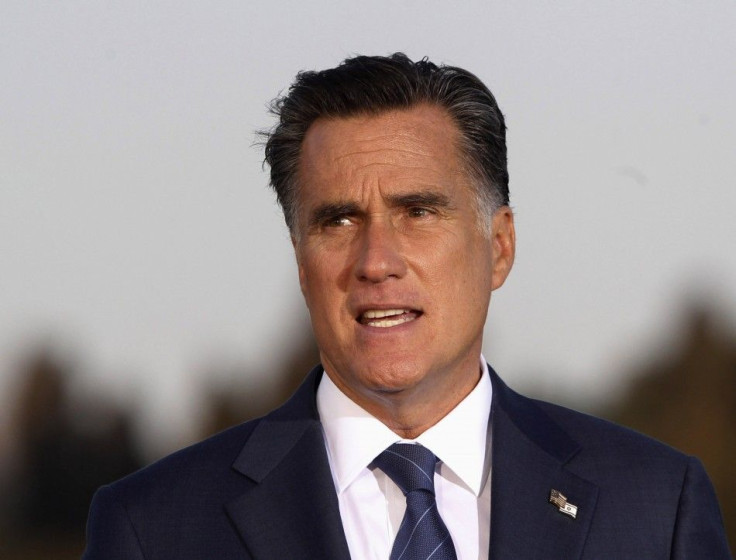 During a visit to Poland on Tuesday, U.S. Republican presidential candidate Mitt Romney said he was inspired by the country's struggle against Communism. However, the group that led the struggle -- the Solidarity trade union -- did not repay the compliment.
Despite meeting with Solidarity founder Lech Walesa, the former President of Poland who invited Romney to Gdansk, the federation made it clear that they "did not invite" the American because of his history of union-busting.
"Regretfully, we were informed by our friends from the American headquarters of trade union AFL-CIO, which represents more than 12 million employees ... that Mitt Romney supported attacks on trade unions and employees' rights," Solidarity said in a statement.
Walesa, the winner of the 1983 Nobel Peace Prize, was friendlier toward Romney, telling the governor to "get your success, be successful!" Walesa split with Solidary seven years ago over policy issues, although Solidarity still shares many of Walesa's Catholic views. (Walesa, however, has been accused of anti-Semitism, which might have caused the rift from the union.)
Walesa, like Romney, now leans far to the right, especially on social issues such as abortion and gay marriage. While the former Polish president said that Romney lacked charisma, he praised Romney for his policies and beliefs.
Romney's visit to Poland plays into one of his central foreign policy narratives. Through the campaign, the Romney camp has listed Russia (and occasionally the Soviet Union) as the primary "geopolitical foe" of the United States.
Like the man who kicked the Soviets out of Poland, Romney is wary of Moscow's influence, and the former Massachusetts governor has criticized Barack Obama for being soft on the Kremlin. Shaking hands with Poland's free market champion is an important image for Romney. And despite being shunned by Solidarity, Romney still praised the movement for helping to freeing Poland from the yoke of Communism,
"Our nations belong to the great fellowship of democracies," Romney said. "We speak the same language of freedom and justice. We uphold the right of every person to live in peace. I believe it is critical to stand by those who have stood by America. Solidarity was a great movement that freed a nation. And it is with solidarity that America and Poland face the future."
Romney's visit to Poland is part of his globe-trotting tour to prove his foreign policy strengths. While he has been informally endorsed by powerful friends like Walesa and Benjamin Netanyahu, with each new country has come new criticisms. In England, he sparked outrage by saying that London wasn't prepared for the Olympics. In Israel, racism allegations sprung up after he said that cultural differences accounted for Palestinians' economic deficiencies compared to Israel.
© Copyright IBTimes 2023. All rights reserved.
FOLLOW MORE IBT NEWS ON THE BELOW CHANNELS