Ron DeSantis' White Boots At Hurricane Ian Disaster Zone Mocked For 'Fashion Felony'
Ron DeSantis is preparing to face elections in a few weeks to claim a second term as Florida's governor. His campaign has been stumped by his political stunt of transporting migrants away from Florida, Hurricane Ian, and the moves he's making to rebuild the battered Sunshine State.
His detractors have called DeSantis out in the recent past for using Hurricane Ian to push his campaign after he along with his wife Casey appeared at various sites to meet with survivors while sporting campaign gear, reported Yahoo News.
The Republican governor recently visited a disaster site wearing the vest, coupled with jeans and white rubber boots, the kind typically worn by fishermen.
The speckless boots have created a lot of noise, and his detractors jumped on the opportunity to push the narrative that DeSantis is visiting impacted communities for photo-ops.
"@GovRonDeSantis not only have you created one crisis after another for Florida - you're using this crisis for photo ops while wearing your 'vote for desantis' vest. Zero genuine concern for the victims. And the irony of those fishing boots falls short on you I'm sure!" an angry user tweeted.
"Notice how clean DeSantis's boots are? He is using Hurricane Ian for his photo opportunities and publicity. Don't let him fool you. #ShameOnDeSantis," read another tweet.
"Judging by the completely unblemished Princess boots, DeSantis must have made up with Disney. Seriously though... what kind of immoral monster wears campaign swag (campaign vest) to 'work on' a disaster which killed nearly 100 Floridians. Self-serving, selfish jack***" opined another angry Twitter user.
"I'm Ron DeSantis and I approve these boots. This fool didn't want to wear a mask, but he stepped out in these?? Lock him up for a fashion felony," a mocking tweet read. "DeSantis is on his way to Boot Hill, where footwear fashion faux pas' go to die!" wrote another.
DeSantis has been facing flak from all quarters in recent times. He was mocked for asking Biden for federal aid to rebuild Florida while many pointed out that he had voted 'No' toward federal help after Hurricane Sandy, which was the most destructive of the 2012 Atlantic hurricane season. His anti-socialist stance was criticized as he pulled a 180 and requested help for Floridians.
Several Americans lambasted DeSantis and declared their opposition to the disaster relief fund of his choice. Many said that they would rather donate to other organizations than the one suggested by DeSantis. Their suspicions rose from the fact that his office had announced a $21.8 billion surplus in July.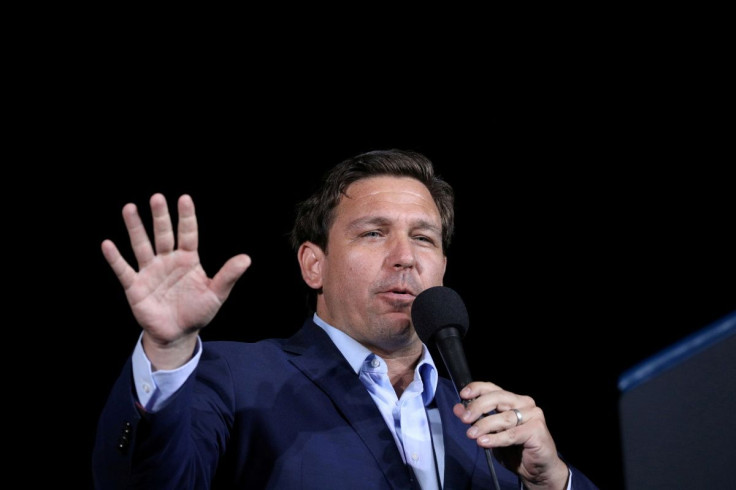 © Copyright IBTimes 2023. All rights reserved.
FOLLOW MORE IBT NEWS ON THE BELOW CHANNELS